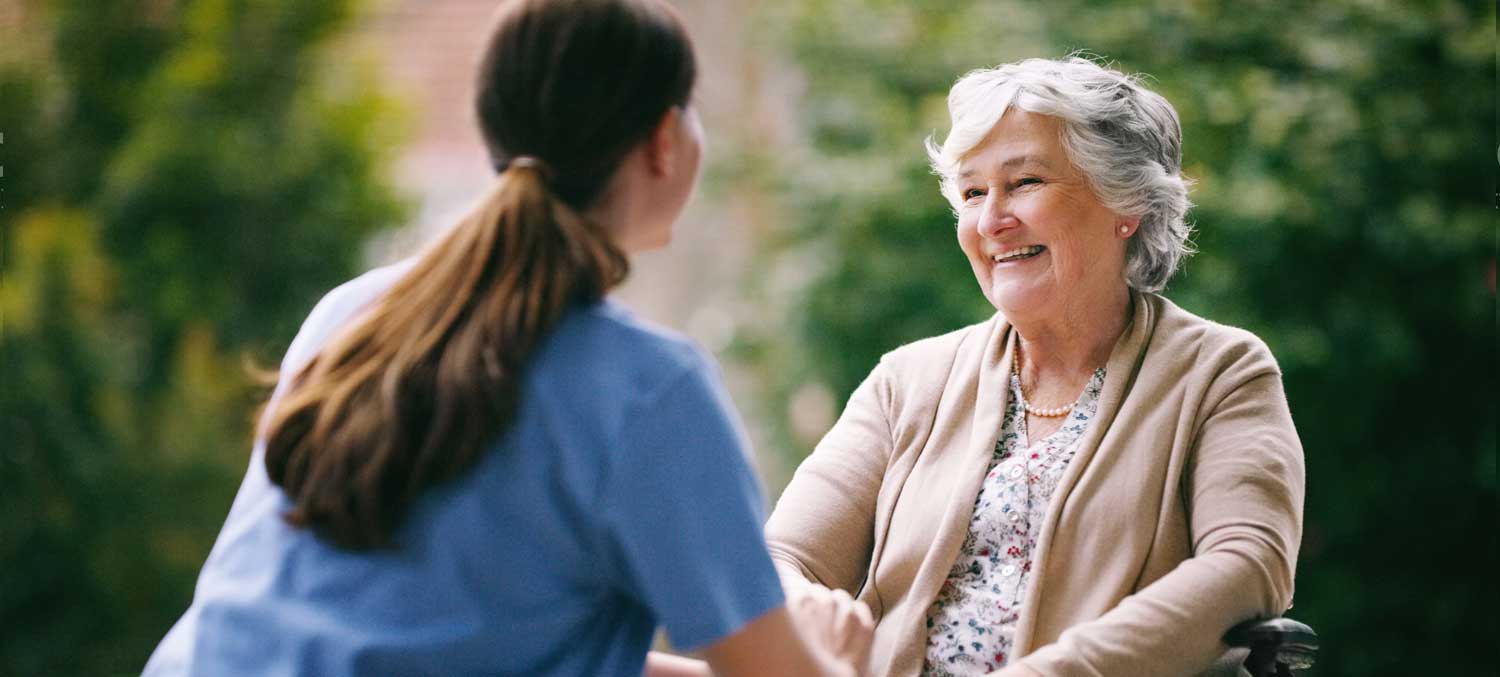 There may likely come the time in the life of a senior citizen who has decided to age in place, where they need a bit more assistance, but are not yet ready for full-time residential care.
First, ask yourself these questions:
Decide what your needs are. Do you need someone to fill a companion role and assist with meals, or someone with medical training to assist with specific care needs? Do you need help for a set period of time, such as after a hospital stay, or do you need long-term assistance?
Decide who will help. Will a family member or friend take on the responsibilities? Will they volunteer or need to be compensated? Are they capable of meeting all the needs? Is professional assistance a better option? Who will you be more comfortable with?
Determining your needs and how you want them met is a critical first step. Your caregiver may become a big part of your daily life. From feeding, bathing, and other household efforts, your caregiver is there to support you in your needs, and you must feel comfortable with them. While a family member may be able to help you with meal planning and light housekeeping, if your needs are more medical in nature, professional help might be the better choice for you.
Once you have determined your needs and how you want them to be fulfilled, here are the next steps:
Put everything in writing for a familial caregiver. Create an agreement laying out the expectations for both sides. If payment will be made, note the terms. While it may seem awkward to work out these details, it is for everyone's protection. While you don't necessarily need the documents to be notarized or legally reviewed, if there are any concerns, an eldercare attorney can put those concerns to rest.
Check financial options. Medicaid offers self-directed services for participants, but each state has specific guidelines for the use of these funds. Private insurance coverage will vary by the plan. It may be best to consult with a geriatric care manager or eldercare attorney to determine what financial assistance is available, or how to best cover the cost of care.
Start your search for private help. When it's been decided that outside help is the best fit for your needs, start with the Eldercare Locator, a service of the US Administration on Aging. They offer a variety of resources and search options specific to your region.
You may also wish to speak with friends who have hired caregivers to get their referrals and advice.
Seek professional consultation. A one-time consultation with an Occupational Therapist or an Aging-in-Place specialist may be helpful to make sure your home is set up for your safety and well-being in mind, from modular wheelchair ramps outside the home, threshold ramps inside, extra hallway lighting, and grab bars in the bathroom. Even if a family member will be the primary caregiver, you may wish to consult with a home health agency about respite care.
Everyone's needs are different, and as you age, yours will change. Seeking help is a great way to keep you healthy or on the road to recovery. Be flexible with yourself and honest about your needs. Refusing assistance may only put you at risk of a fall, injury, or medical complication.