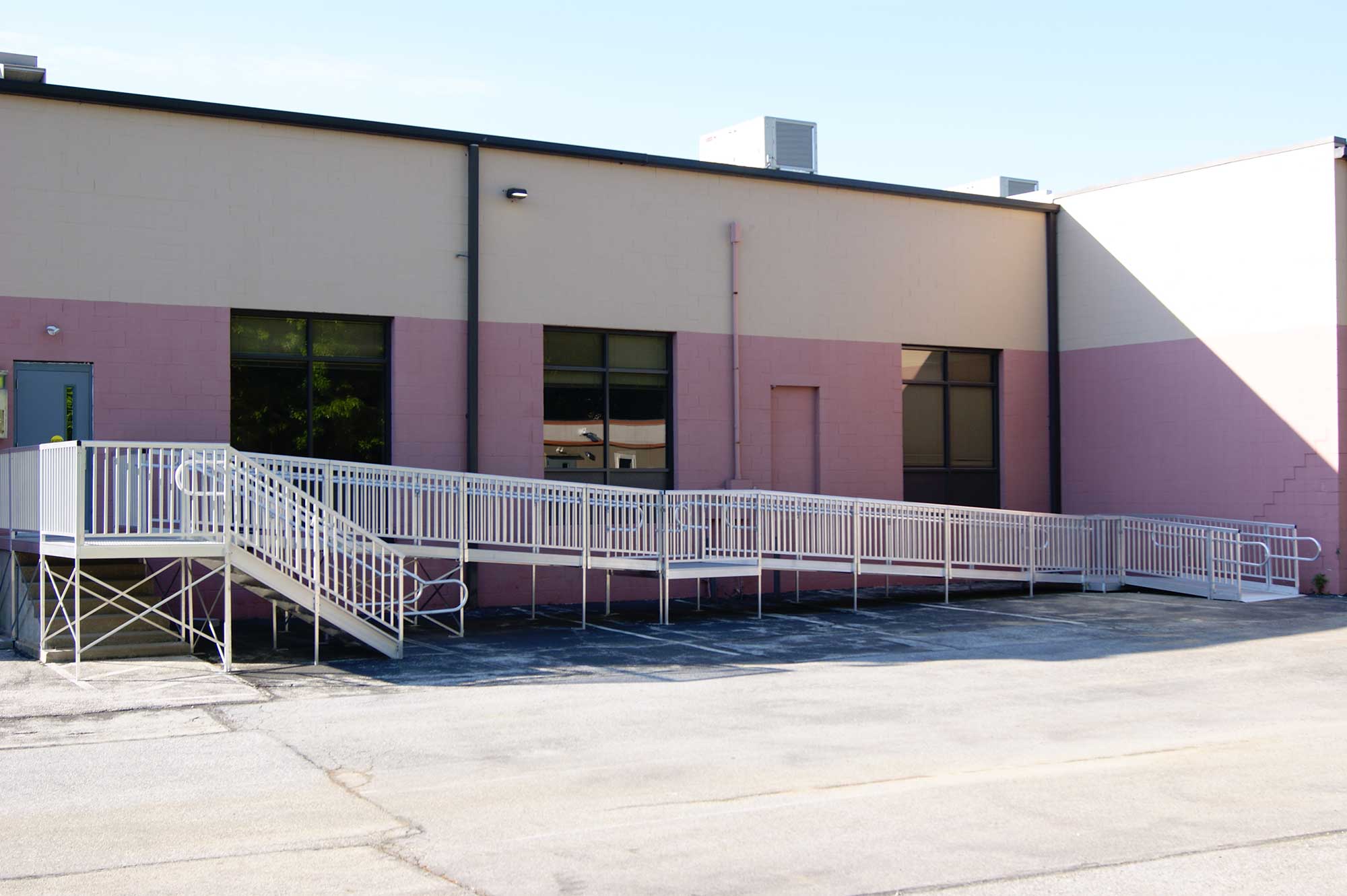 National Ramp's commercial solid-surface aluminum access ramps are the perfect solution for your business needs. Whether it's a pack of kids running from a modular classroom to lunch or a construction site needing to meet ADA-Compliant specifications, this nonslip solid surface ramp will answer the call.
Wet stamp drawings for permit approval is available.
Your new aluminum ramp can be at your location fast, plus the install process takes only a few hours. If a no-maintenance ramp has led you to National Ramp, then your next phone call should be to order yours today.
Product Installations