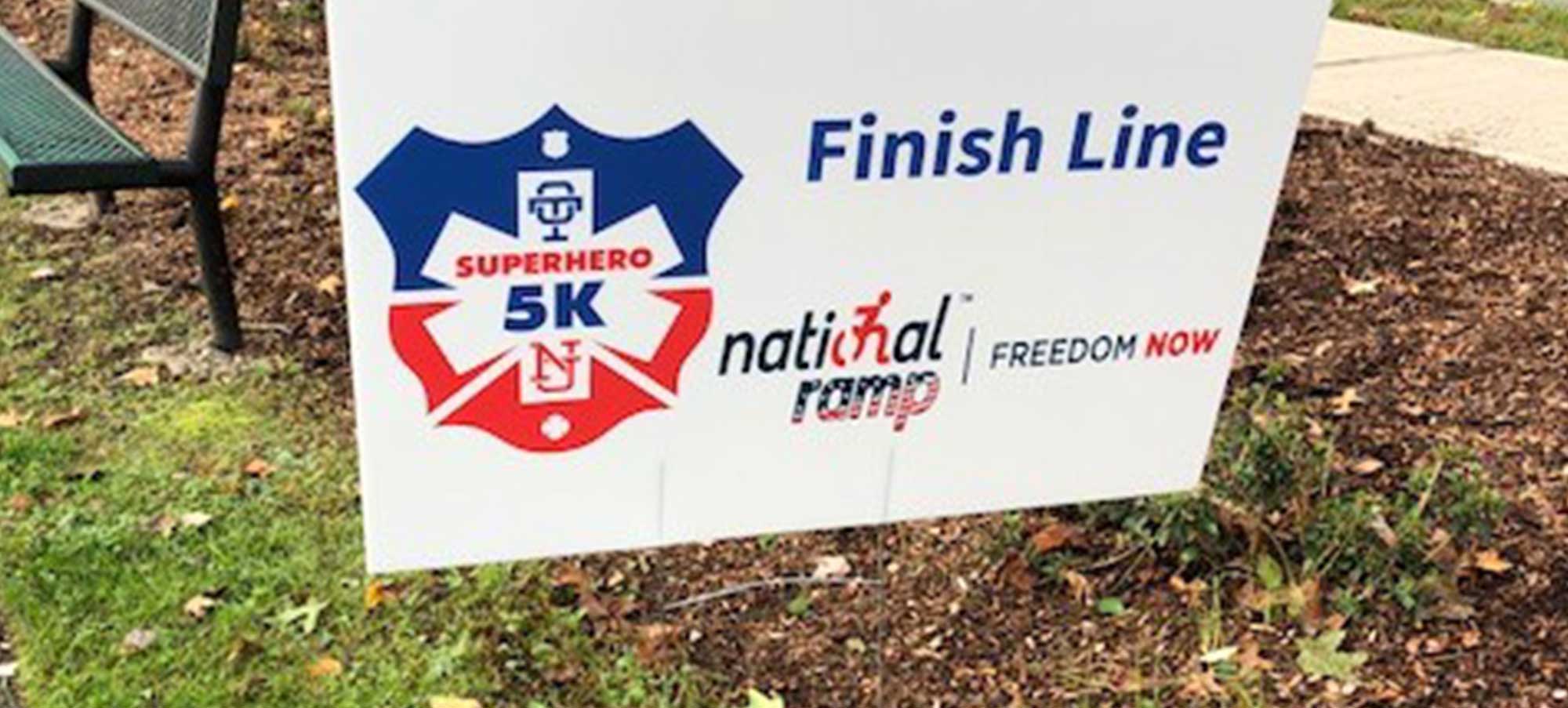 In October 2018, National Ramp proudly sponsored the Old Tappan Superhero 5K with other local businesses, helping to raise over $13,000 to benefit the Old Tappan Police Officer's Association, Old Tappan Fire Department and Old Tappan Ambulance Corps.
The event had over 200 participants across the 5K run, 5K walk and Kiddies Dash.
National Ramp extends its gratitude to the emergency responders for their service to our communities.