Voyage On-Demand Ramps

Order Today And Save 15%
National Ramp is offering a line of ramp solutions for the retail market. These products have been designed for convenience and ease within the home, office, or on the go!
Give Us a Call at 845-450-6630 or Email Voyage@NationalRamp.com

The Journey aluminum ramp is available in 12 different sizes up to 6" and in two models, a fixed height ramp and an adjustable leg ramp. The Journey ramp has two options to connect to the home to prevent it from moving once installed. It's made from 100% aluminum, requiring no maintenance. To learn more download this datasheet.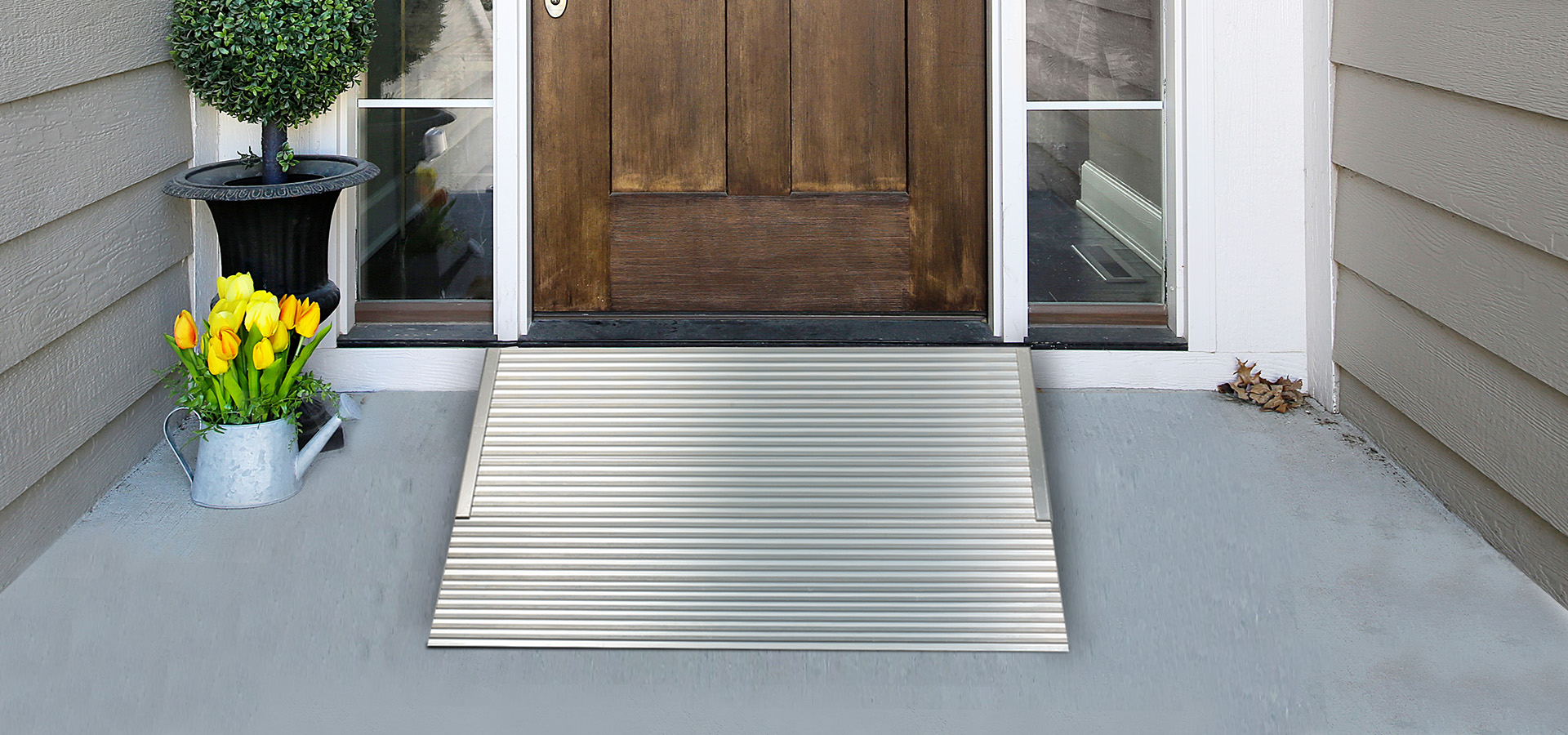 The Freedom Folding Ramp is the perfect ramp solution for guest access or on-the-go ramping. It folds to less than 3" thick and is available in lengths from 2' to 6'. Lightweight and sturdy, this ramp can be stored in a closet, under a bed, or in the trunk of a car. To learn more download this datasheet.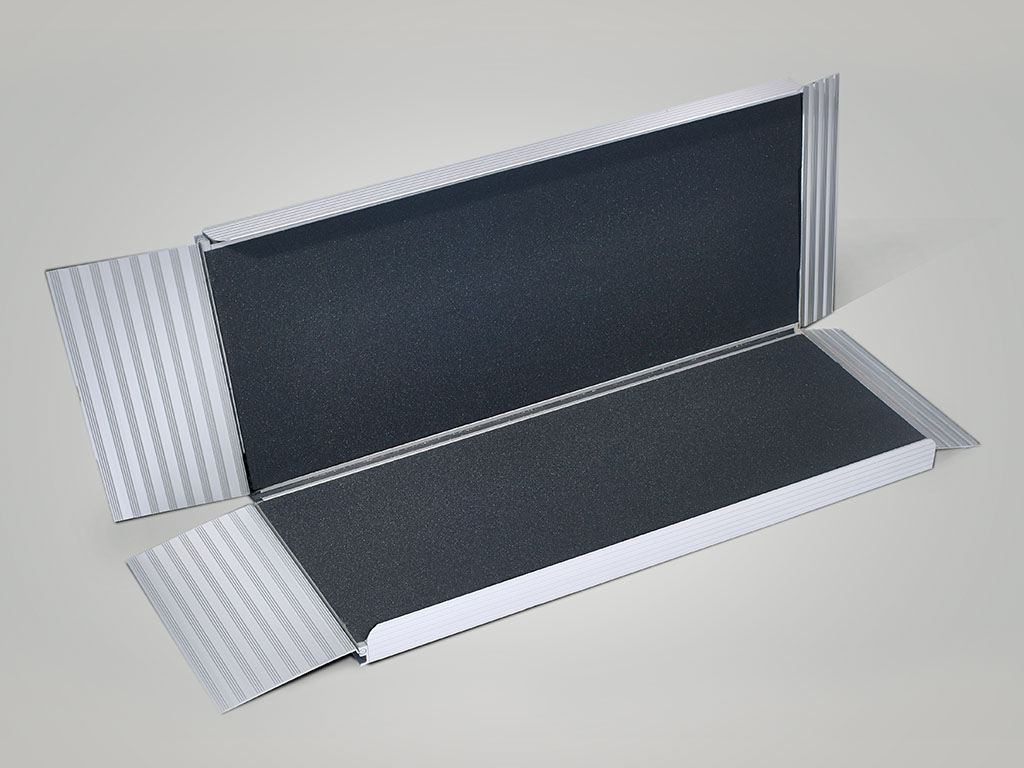 The approach rubber ramp allows for a customized rubber threshold ramp solution. The Approach ramp can be easily trimmed to size for those in-between needs, and extension kits build the ramp up to 5". The rubber won't slip out of place, is virtually indestructible, and can hold up to extreme temperatures. To learn more download this datasheet.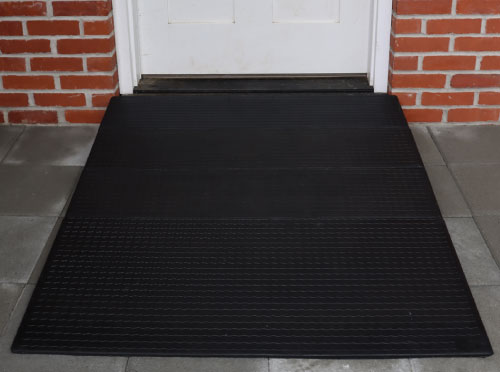 The Passage Ramp provides straight access in one box. It's an easy-to-assemble straight ramp kit, with strong handrails and an extruded tread surface for extra traction. Modeled after our popular Liberty ramp, this is the perfect option for someone who has a simple ramp need but wants the added support and safety of handrails. To learn more download this datasheet.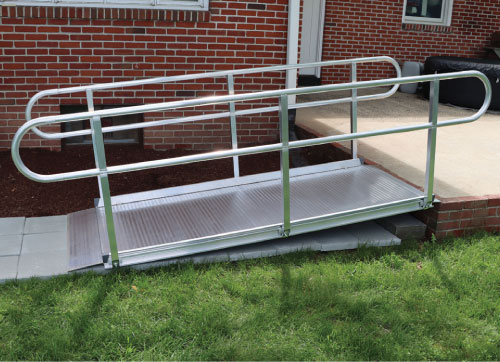 Ready to take 15% off your order?