Hear What People are Saying About Their New-Found Freedom
Finding Freedom Now is a beautiful thing and our customers are thrilled to share.
Want to talk about your story? Contact National Ramp with how your new ramp helped you gain your freedom.
---
They not only showed up on time but they installed the ramp in the rain because it was an emergency. Thanks
Maryland
---
I am very happy with your quality, price and ease of installation.
Connecticut
---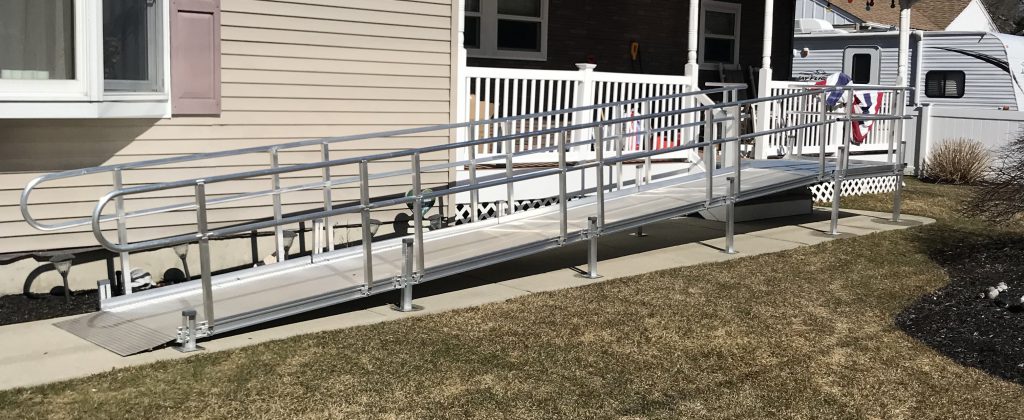 I would like to thank you on our recent purchase of a handicap ramp. You were very accommodating as to completing the installation in a timely fashion. Your assistance and knowledge of product made this purchase very easy.
New York
---
Thank you for reaching out and for all your help. Everything went perfectly! It was important that we had a quick turnaround and you made it happen. My brother and I are extremely happy with the ramp. My Mom is able to safely leave her home without the worry of falling.
Pennsylvania
---
Thank you very much for setting me up with this install. It was excellent! The product was amazing, very strong and supportive – We were very impressed!
Ontario
---
Working with the distributor went really well. I got my new ramp installed today, and I am very happy with the service.
Pennsylvania
---
National Ramp's steel ramping system is the best around for power wheelchair users. They don't allow slipping with the new more powerful chairs.
Pennsylvania
---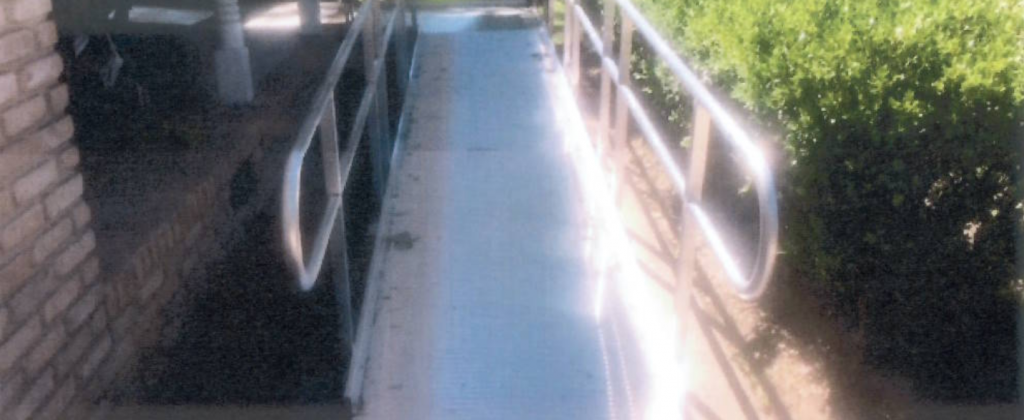 The service from National Ramp was amazing. Thank you so much for finding someone and answering all my questions.
Florida
---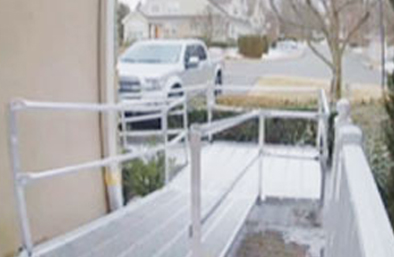 Thank you so much for all your time. The ramp worked out great. On schedule and done right the first time.
New Jersey
---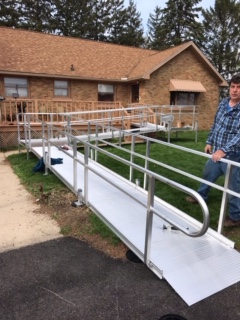 The product looks great, install even quicker than first quoted. Price was fair and payment was easy. I'm very pleased and will recommend.
Illinois
---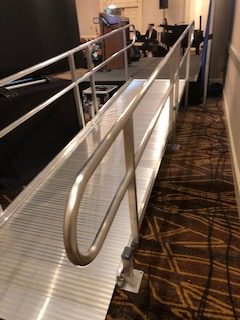 They were very helpful and met my every need on short notice. Well done by all.
NC
---
The ramp has been finished and is sooo great. The installation was one day. The staff was personable and put up with my questions and supervision. Lol. Haven't used the ramp yet but I will as soon as weather permits. Thank you for all the help.
AZ
---