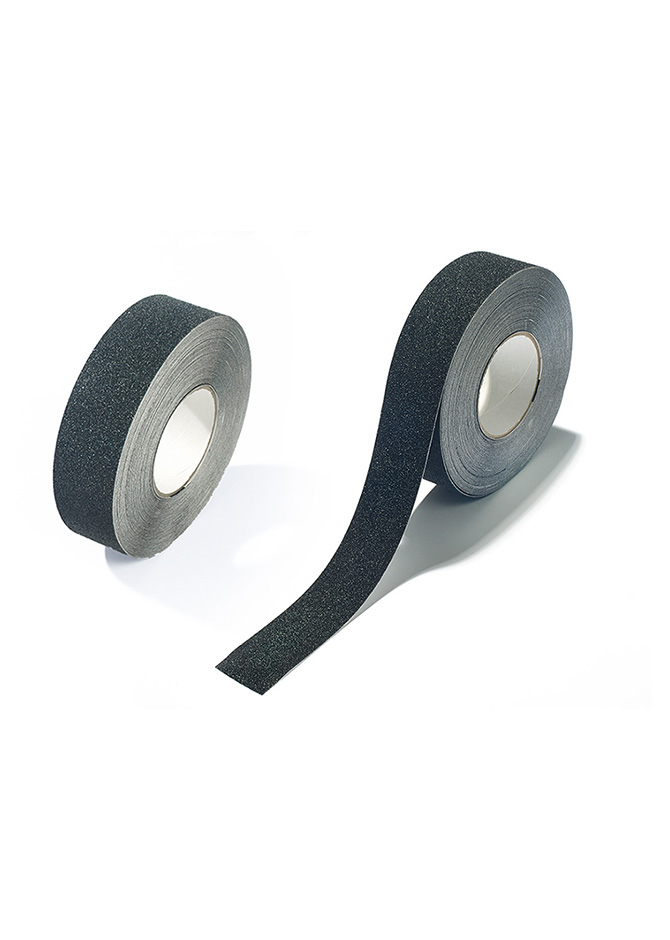 Safety And Peace Of Mind
To live your life to the fullest, you need complete protection against trips, falls and slips. National Ramp offers grip tape and glow-in-the-dark tape for wheelchair ramps and other objects, giving you around-the-clock safety and peace of mind. Combine our non-slip tape with a brand-new or existing ramp installation for complete freedom now.
Advantages Of Non-Slip Tape For Handicap Ramps
Developing the right accessibility solution is essential for comfort and security at home. Grip tape has numerous benefits, including:
Versatility and convenience: You can use grip tape for more than wheelchair ramps. Apply it to boats, RVs, stair edges, ladders or any location that benefits from more traction and slip resistance. Our glow-in-the-dark tape for ramps also works well with outdoor items like garbage cans, mailboxes and threshold ramps. Increased nighttime visibility makes navigation easier and helps prevent vehicle damage.
Cost efficiency: Our grip tape comes in two different sizes so you can choose what fits your needs. Both options supply you with plenty of tape and a property-wide upgrade at the right price. For an instant safety boost anywhere, cut your tape to create a custom strip for your desired application.
Durability: National Ramp's non-slip tape can withstand natural wear and tear and the elements, providing you with reliable, long-lasting protection and excellent cost value. Whether you're a caregiver or a wheelchair or scooter user, you'll benefit from grip tape's longevity and stability-enhancing qualities.
Handicap Ramp Grip Tape Features
National Ramp strives to improve your mobility, independence and quality of life with every product. Wheelchair ramp grip tape comes with the following features:
Sandpaper-like texture: Grip tape is gritty to the touch, offering maximum traction and slip prevention for caretakers, the elderly, children and pets.
Multiple size options: Non-slip tape is available in four total sizes. Our 60-foot regular grip tape comes in 2-inch and 4-inch varieties, while 30-foot glow-in-the-dark tape has 1-inch and 1 1/2-inch width options.
Easy installation: National Ramp grip tape comes ready to use in a convenient roll format with no additional adhesives or special tools required.
What Makes National Ramp Your Go-To Grip Tape Supplier
You need a dependable source for ramp and mobility solutions. At National Ramp, you get industry-leading products and services:
Decades of experience: For over 30 years, we've delivered consistent, high-quality mobility solutions to clients like you. We have the passion and knowledge to help you live your life again.
End-to-end customer support: Enjoy a personal, face-to-face connection when you choose National Ramp. Our team will be with you from start to finish, ensuring we meet your needs and address any concerns.
Time and money-saving: We respond to inquiries and ship our products quickly to give you safety and independence right away. Get everything you need in one convenient place — if you're installing a ramp, we can send grip tape with your order.
GET ON YOUR PATH TO FREEDOM TODAY!
You deserve comfort, safety and freedom at home. At National Ramp, we pride ourselves on helping you and your loved ones regain and preserve your independence. You'll enjoy flexibility and mobility in no time thanks to our quick installations, caring team, and vast range of styles and options to accommodate your specific needs and budget. Your wheelchair ramp could be ready as soon as the next day. Why wait? Give us a call at 877-782-0412 or contact us online to get started!