Our ramp accessories help you navigate small elevations and continue supporting your safety with ease.
Ramp Safety Accessory Options
National Ramp's ramp safety accessories include the following items for continued support and safety: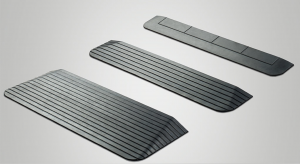 Rubber Ramps for Wheelchairs
The Celebration Series™ rubber threshold ramps, available in 1/2″, 1″, 1 1/2″ and 2″ heights, allowing you to easily navigate doorways and other small elevations for smooth transitions. These threshold ramps are lightweight but extremely durable to hold up to years of use.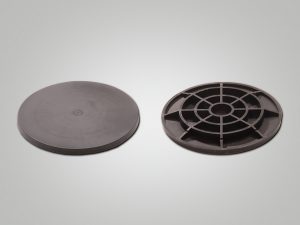 Ramp Support Footer Pads
Stabilize the modular ramp and keep it from sinking in soft ground. Placed under each leg, the Celebration Series™ Footer Pads are dual-sided, with a ribbed side for soft surfaces, such as grass and dirt, and a smooth side for hard surfaces like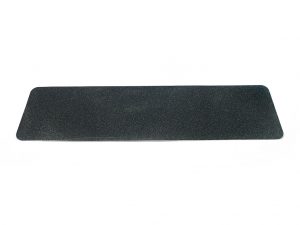 Anti-Slip Stair Tread
For increased safety within the home or on a National Ramp™ system, these self-stick stair treads are lightweight and easily installed. The sandpaper-like texture helps prevent loved ones from sliding on slick wood inside the home and provides extra peace of mind outside during wet weather. 6″ W x 24″ L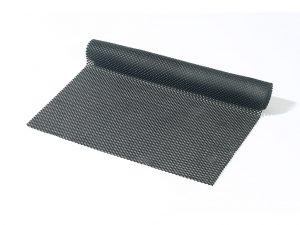 Anti-Slip Mat
This 100% rubber fabric can be cut to size to fit where extra security is needed. The cushioned liner can be placed under trip hazards such as throw rugs and mats within the home to prevent falls. The versatile mold and mildew-resistant fabric can also help prevent a threshold ramp from sliding or scuffing the floor surface. The anti-slip fabric is available in 21″ W x 71″ H rolls.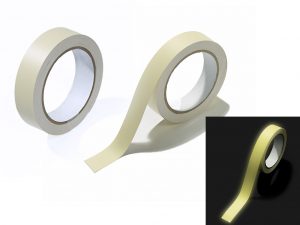 Glow-in-the-Dark Ramp Tape
Protect your ramp system from accidental vehicle damage with this Glow-in-the-Dark tape, or clearly outline a threshold ramp to prevent a tripping hazard from the side. The tape also easily goes on garbage pails, mailboxes, boats, RVs, and other outdoor household items. The tape comes on a roll and it's available in two different sizes, 1″ W x 30′ L and 1-1/2″ W x 30′ L.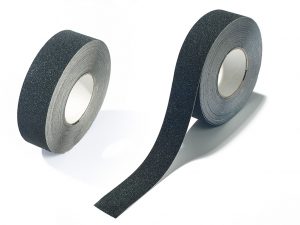 Anti-Slip Ramp Grip Tape
This finely textured tape can be placed on a ramp surface, at the edge of stairs, on boats and RVs, or anywhere else desired to increase traction and prevent slipping. The tape comes on a roll, and it's available in two different sizes, 2″ W x 60′ L and 4″ W x 60′ L.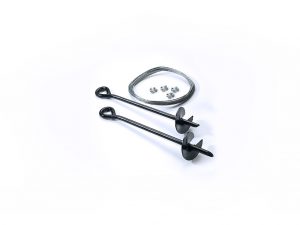 Hurricane Tie-Downs
These anchors help to prevent the ramp from being shifted out of place during winds up to 135 miles per hour. Each kit contains two anchors: National Ramp™ recommends the use of two anchors per platform and one anchor on each ramp section.
Choose National Ramp for Your Ramp Safety Accessory Needs
Talk to one of our ramp specialists today to add some of these safety accessories on to your new ramp installation, to your previously installed ramp or to order a replacement. Our team of professionals is only a phone call away at 877-748-5588!