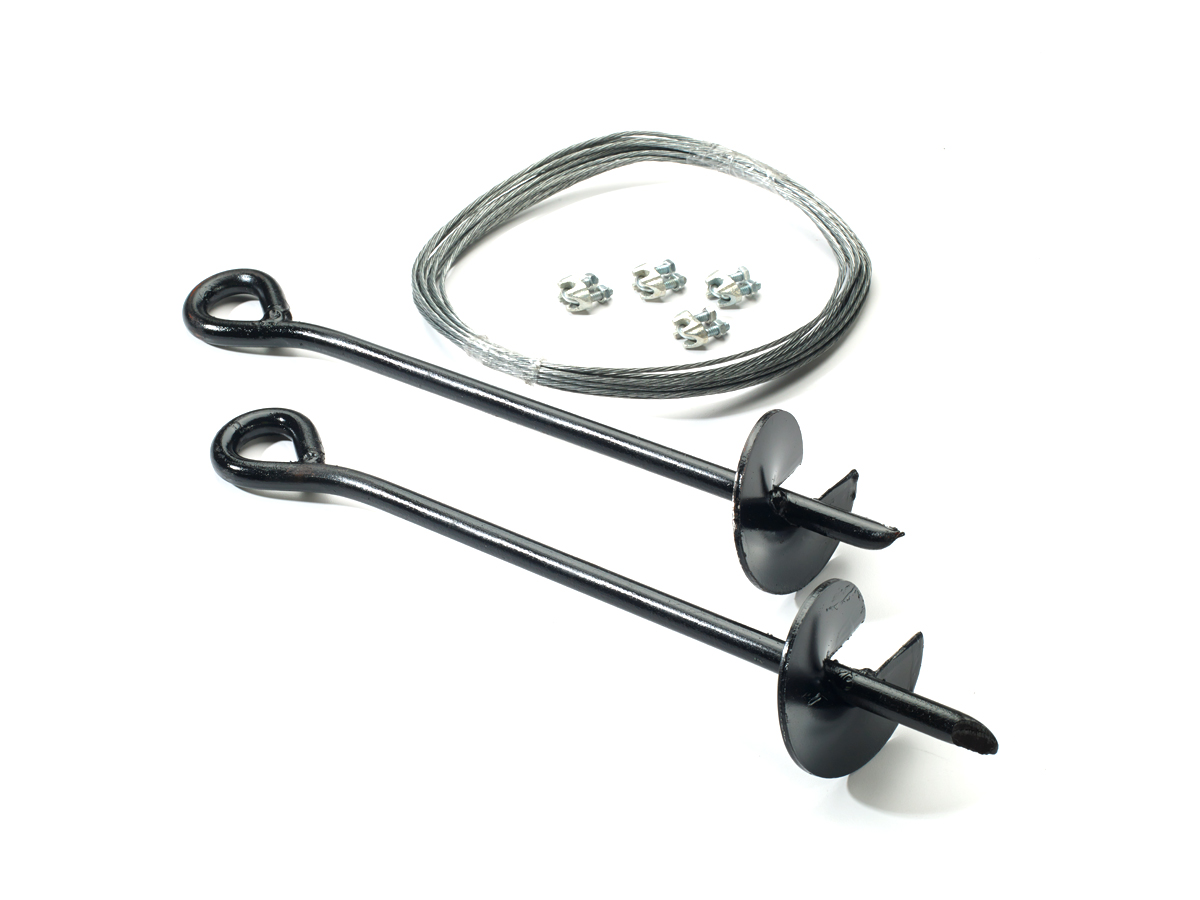 Hurricane Anchors and Straps for Ramps
You rely on your wheelchair ramp all year round — secure it in extreme weather conditions with hurricane tie-down straps. These kits hold ramps in place during high winds, keeping your mobility solution, home and family safe. Whether you're purchasing for yourself or a loved one, a hurricane anchor and strap is the most reliable way to protect your investment and give you peace of mind.
Why You Need Wheelchair Ramp Tie-Down Straps
Your current or future wheelchair ramp installation gives you the freedom to live your best life. What could be better than knowing it's always stable and ready for another day? Our handicap ramp tie-down straps offer many practical and economic benefits:
Save money: Securing your ramp does more than ensure your independence and safety. By taking the time to protect your ramp, you can save money on potential property damage, repairs and replacement costs.
Use for multiple situations: You can use a hurricane and anchor strap for ramps, playgrounds, sheds and other outdoor structures. With National Ramp's hurricane tie-downs, you'll have a single solution for all your security needs.
Install with ease: Protecting yourself and your assets should be easy. That's why our tie-down kits are simple to install and use — just insert the helix edge into the soil, hammer the top and screw the anchor in.
Main Features Of Hurricane Tie-Downs
You should always consider quality and value when investing in your safety. Our hurricane tie-down anchors are designed for reliable long-term usage:
High stability: National Ramp's hurricane tie-downs will support your ramps and outdoor equipment in wind speeds of up to 135 miles per hour.
Convenient kits: Each pack contains two anchors — perfect for a single ramp platform. We also recommend one anchor per section.
Multi-purpose wire: Your wheelchair ramp tie-down straps come with wire you can use for towing vehicles and other applications.
Benefits of Using our Hurricane Tie-Down Kit
Save money on potential property damage, repairs and replacement costs.
A single solution for all your security needs.
Simple to install and use.
Advantages Of Buying Hurricane Tie-Down Straps From National Ramp
National Ramp is your one-stop shop for high-quality ramping products. We combine our customizable mobility and safety solutions with:
Quick response and shipping times: Extreme weather rarely occurs at opportune times. Thanks to our unparalleled service speed, you'll have the security you need when you need it. If you're installing a ramp system, we'll ship your tie-down straps and ramping together to save you time and money.
A tight-knit working relationship: We value your trust and satisfaction. Our team provides end-to-end guidance to ensure a smooth, risk-free experience. From product selection to installation, we'll be with you every step of the way.
Decades of industry experience: National Ramp has served customers like you for over 30 years. You can trust our industry-leading solutions and services for freedom and independence as soon as the next day.
GET ON YOUR PATH TO FREEDOM TODAY!
You deserve comfort, safety and freedom at home. At National Ramp, we pride ourselves on helping you and your loved ones regain and preserve your independence. You'll enjoy flexibility and mobility in no time thanks to our quick installations, caring team, and vast range of styles and options to accommodate your specific needs and budget. Your wheelchair ramp could be ready as soon as the next day. Why wait? Give us a call at 877-782-0412 or contact us online to get started!