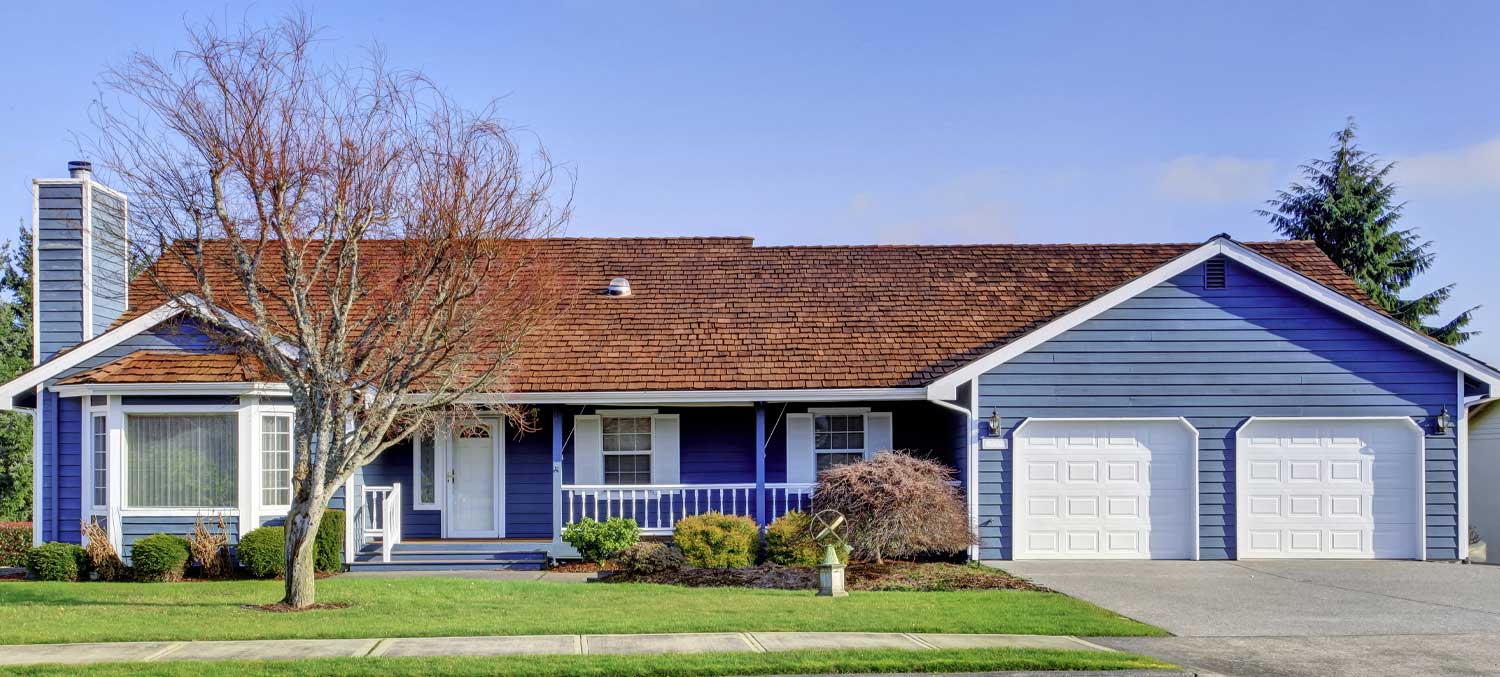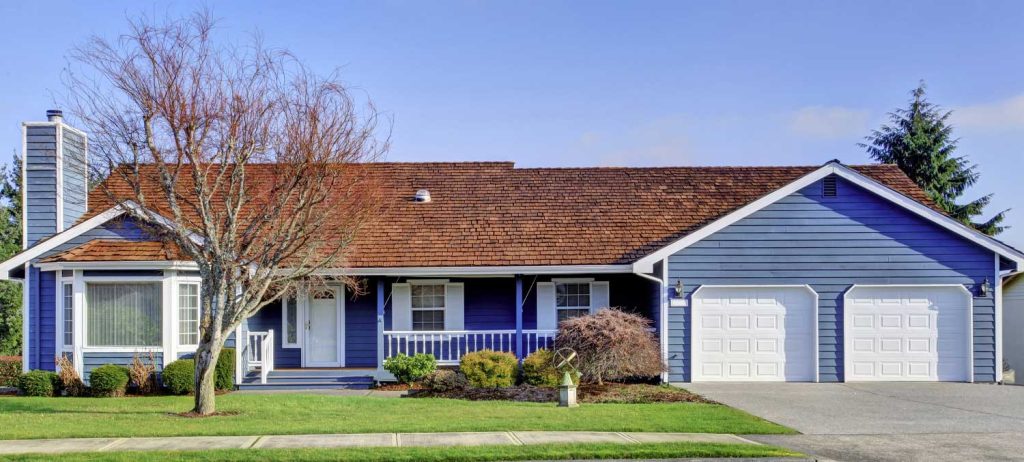 National Ramp Sample Configurations
Ramps can do more than just go straight (although they can do that, too!). With the modular design of National Ramp's residential ramps, you have lots of possibilities to create a layout that works for your property.
During your home evaluation, your certified National Ramp dealer may draw up a design that looks like one of these digital ramp renderings: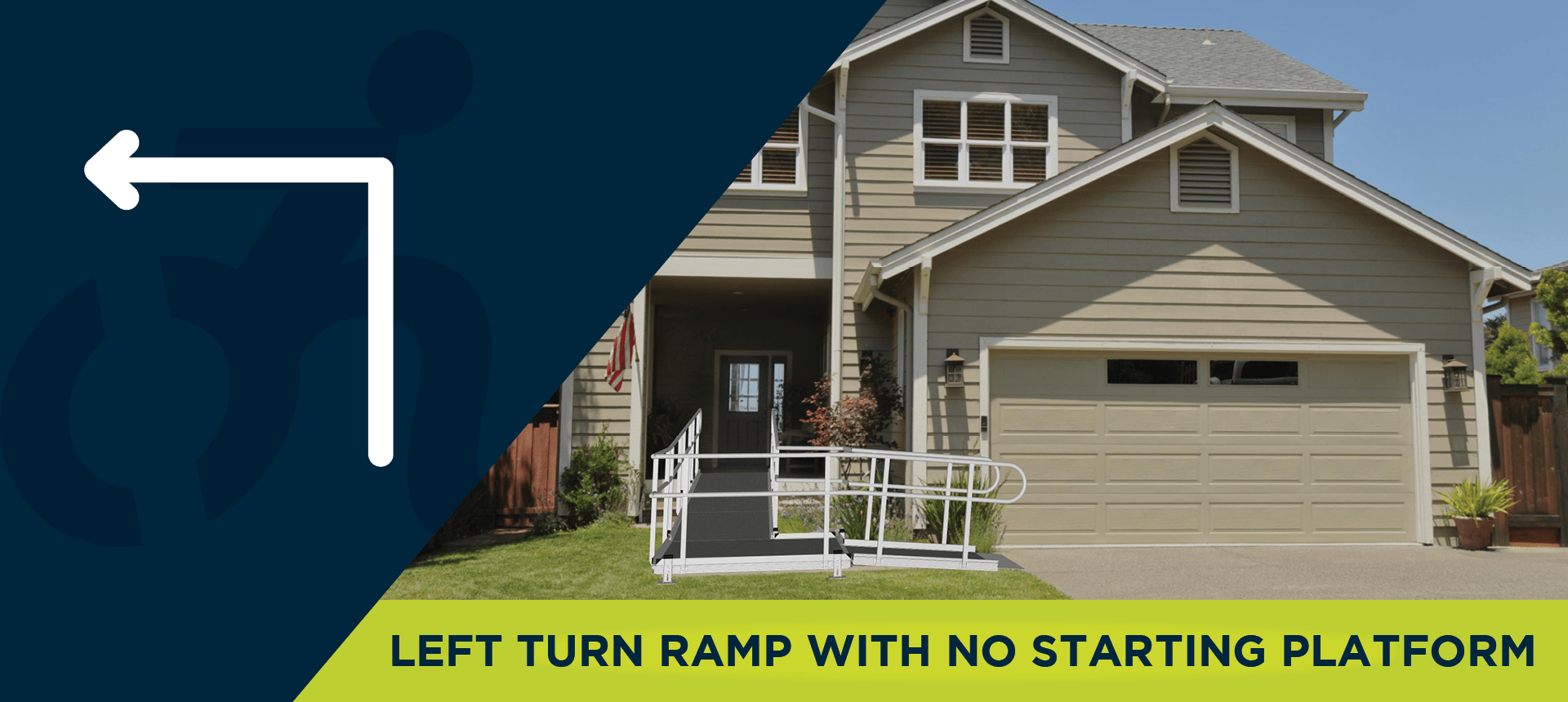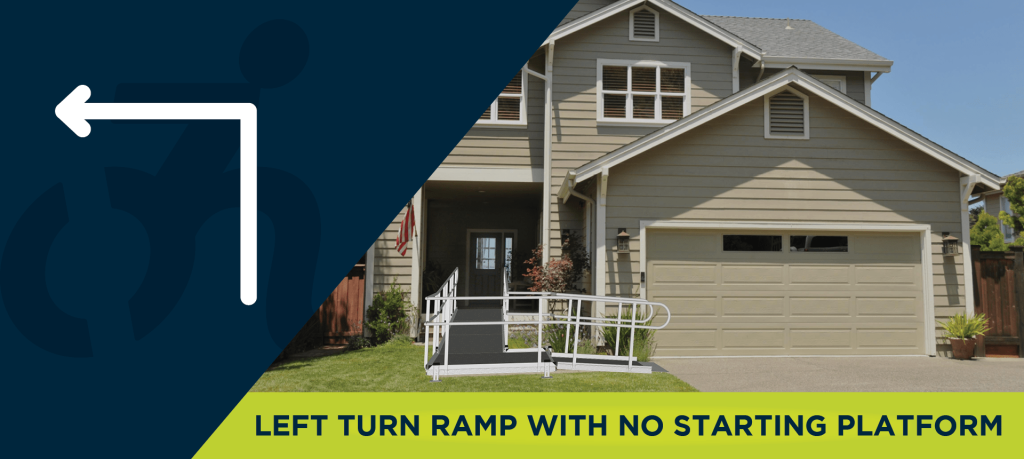 Left Turn Ramp With No Starting Platform
This ramp starts off of a porch, so a starting platform isn't needed, and turns to land on the driveway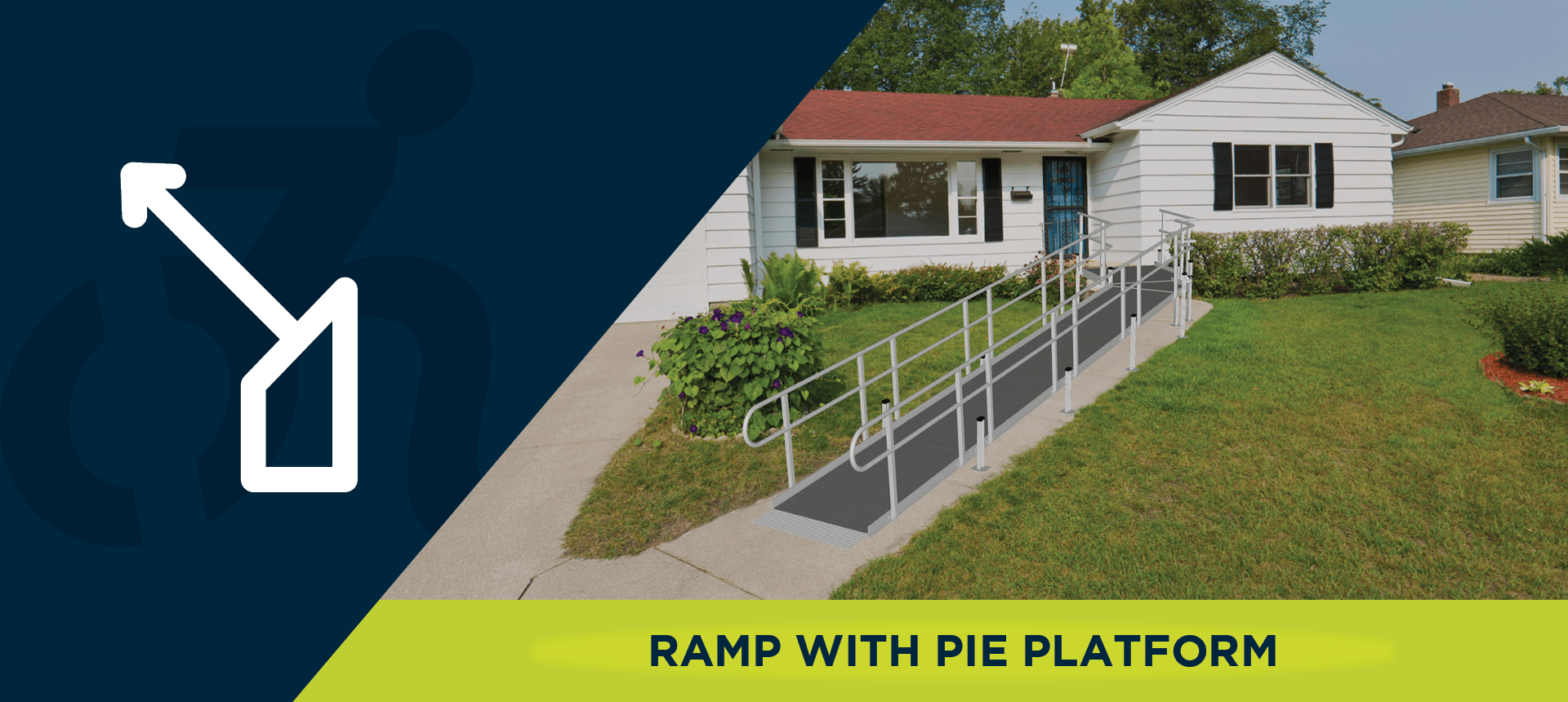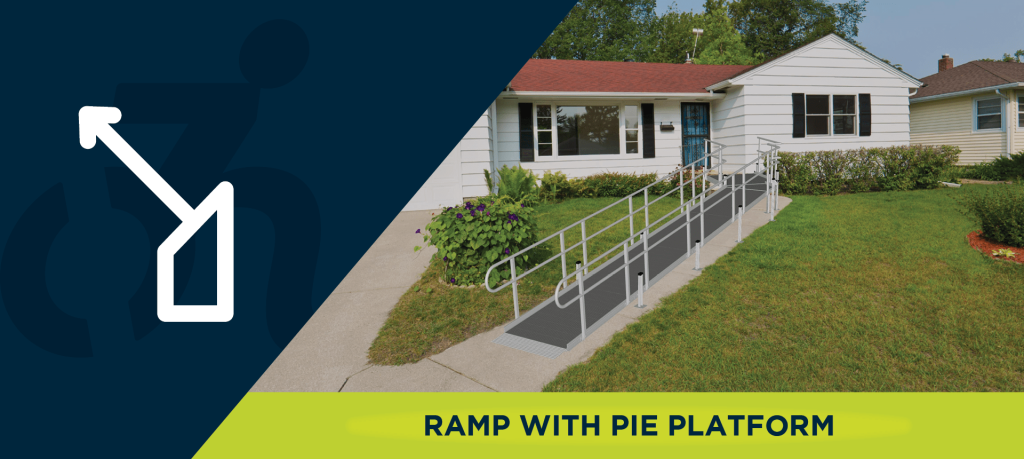 Ramp With A Pie Platform
A pie section turns 45° to keep the ramp following a curved walkway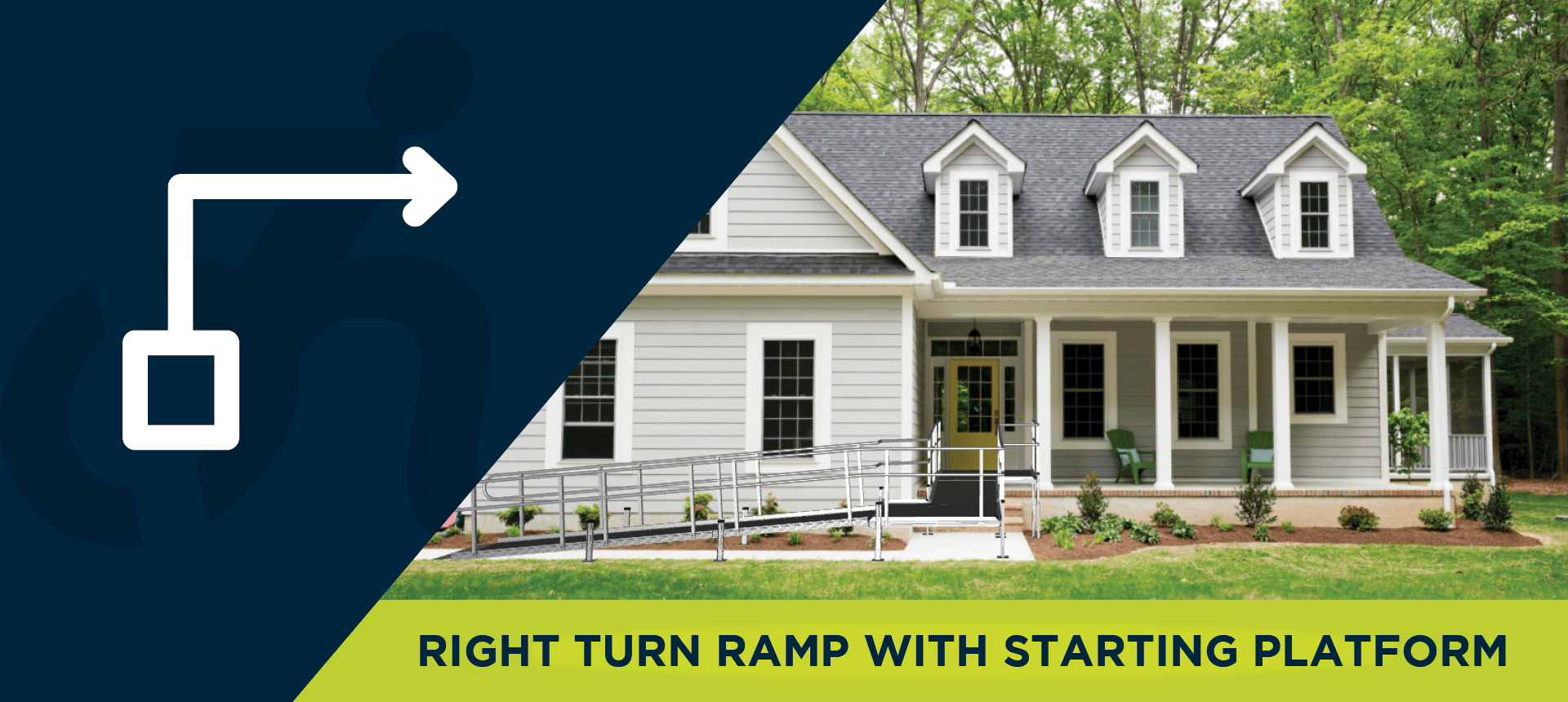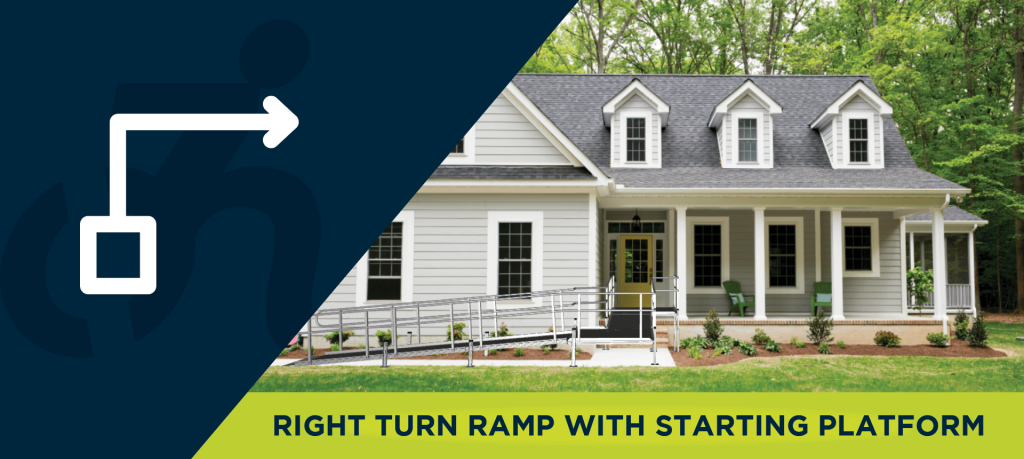 Right Turn Ramp With Starting Platform
When the step at the door is above 6″, we recommend using a starting platform. A gate with a step or an additional ramp section can go off the side of the starting platform to maintain porch access.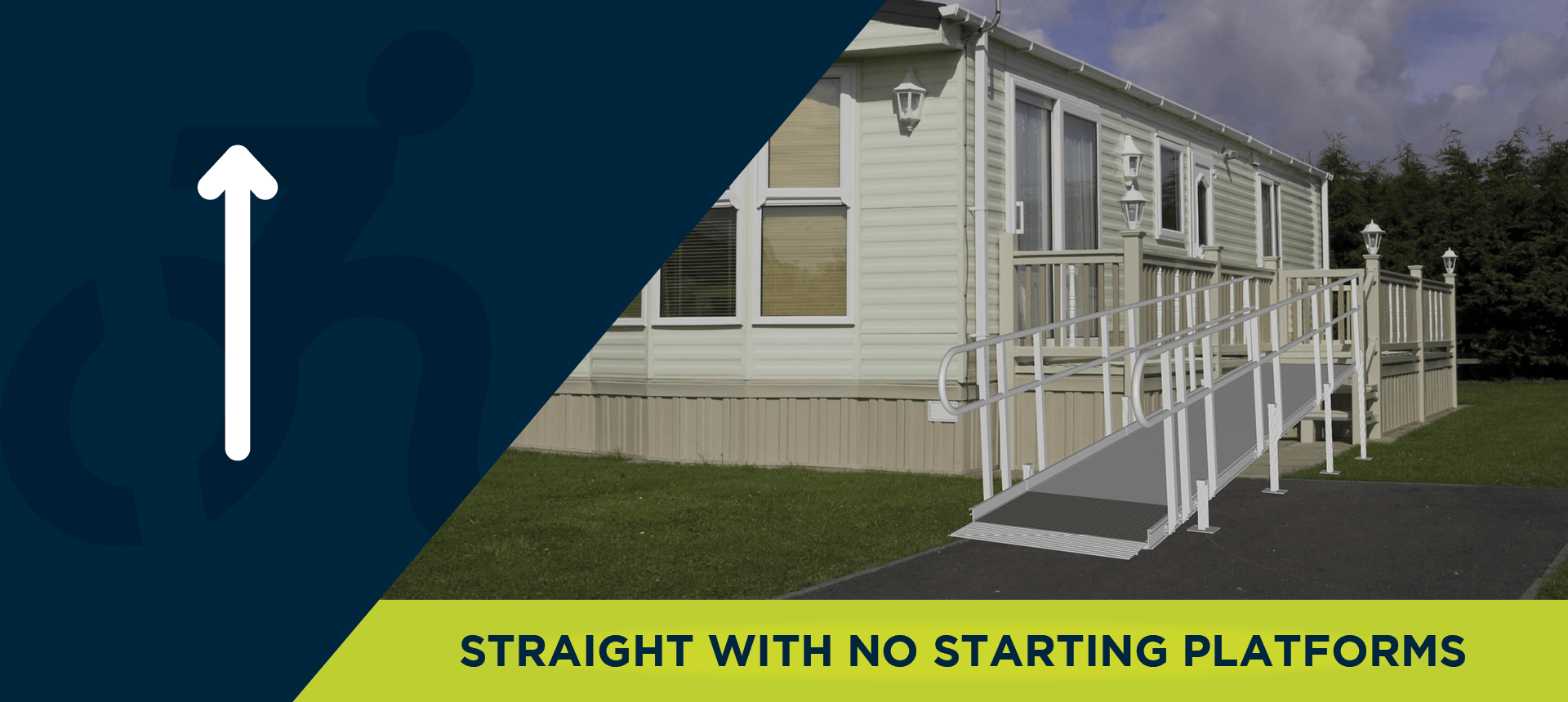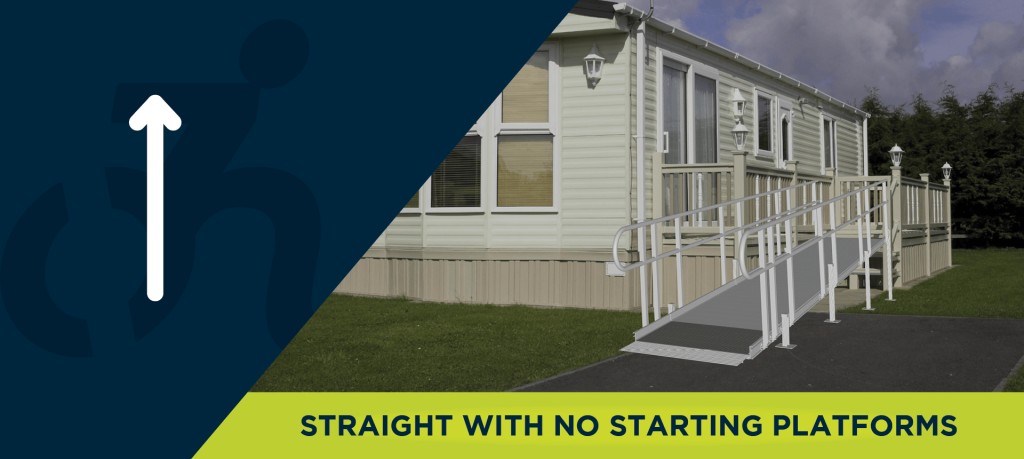 Straight With No Starting Platforms
Ramps are often put onto trailer homes, and can be built off a porch or directly at the door, depending on the existing structure and ramping needed.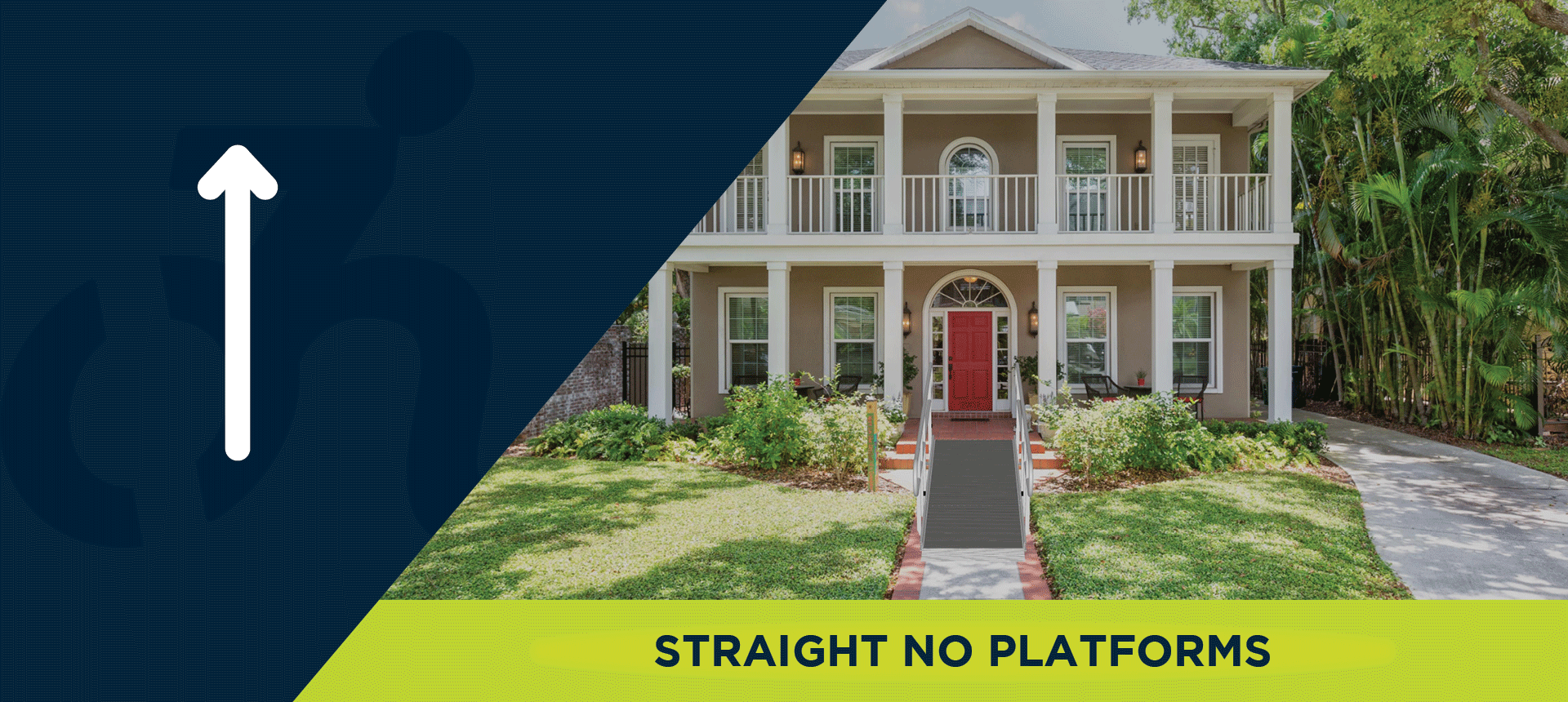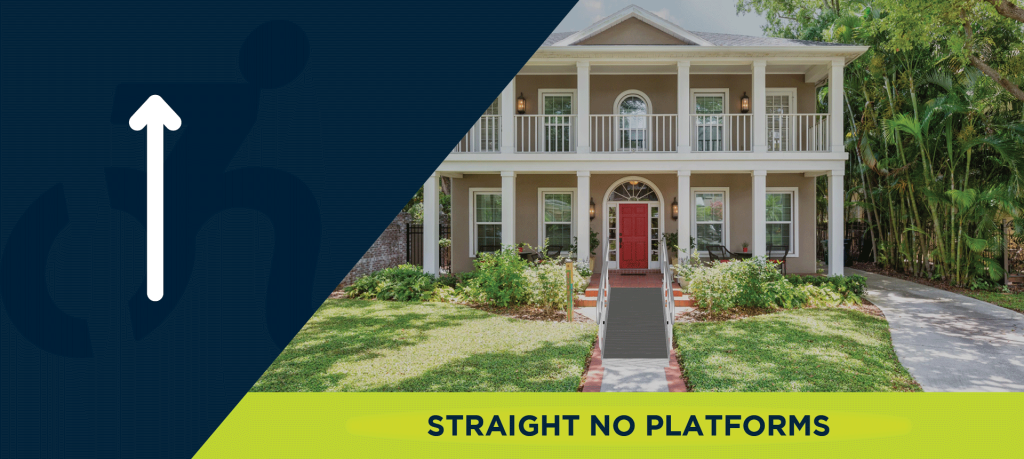 Straight No Platform
This ramp starts off the porch, and a small threshold ramp at the door will maintain porch access while providing step-free access.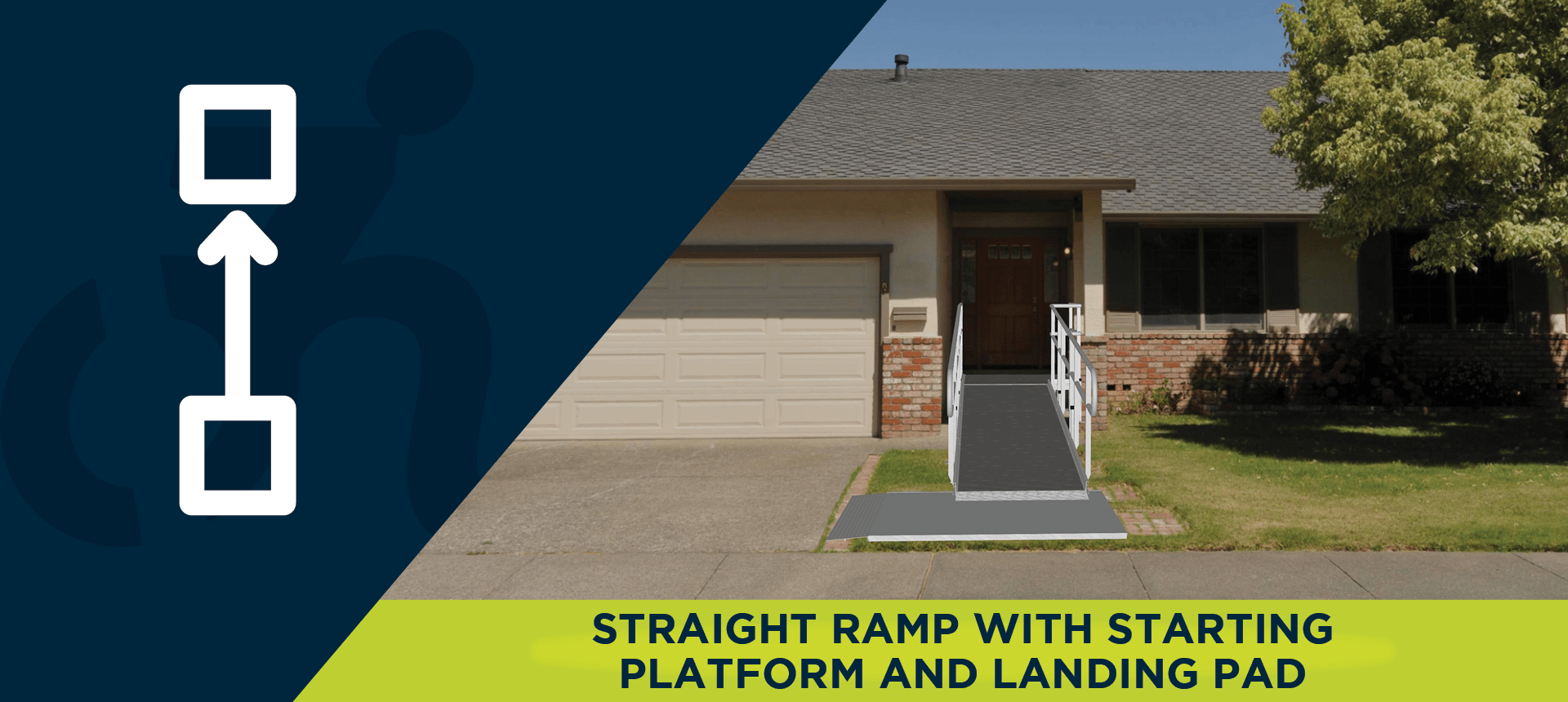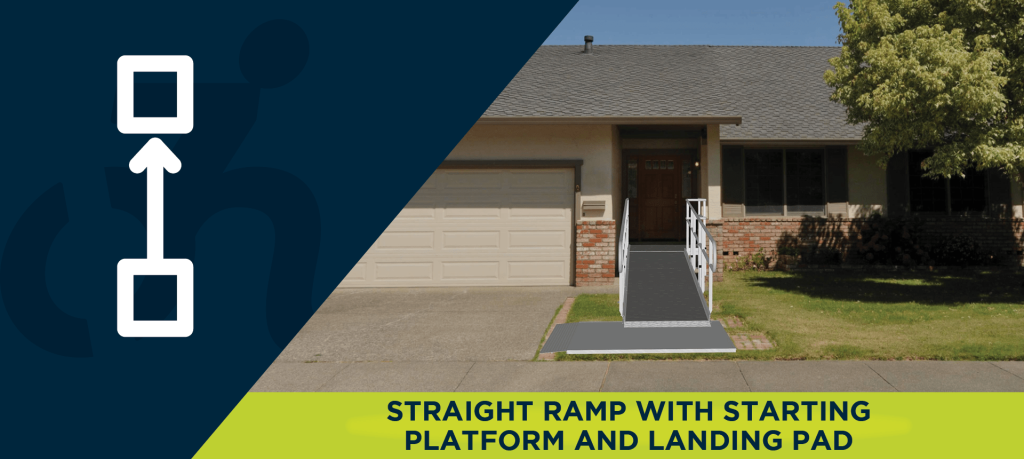 Straight Ramp With Starting Platform And Landing Pad
The Landing pad allows this ramp to turn and land on the hard, level surface.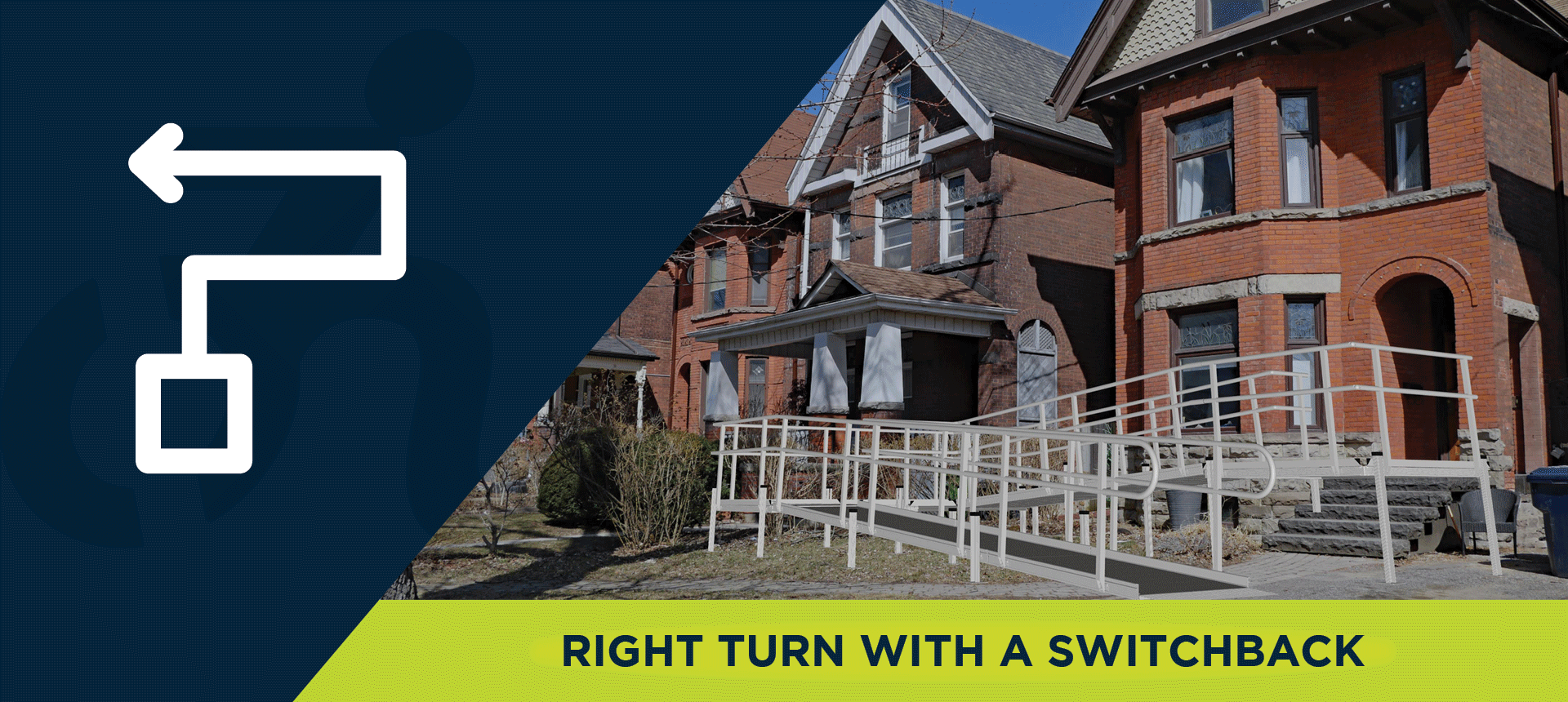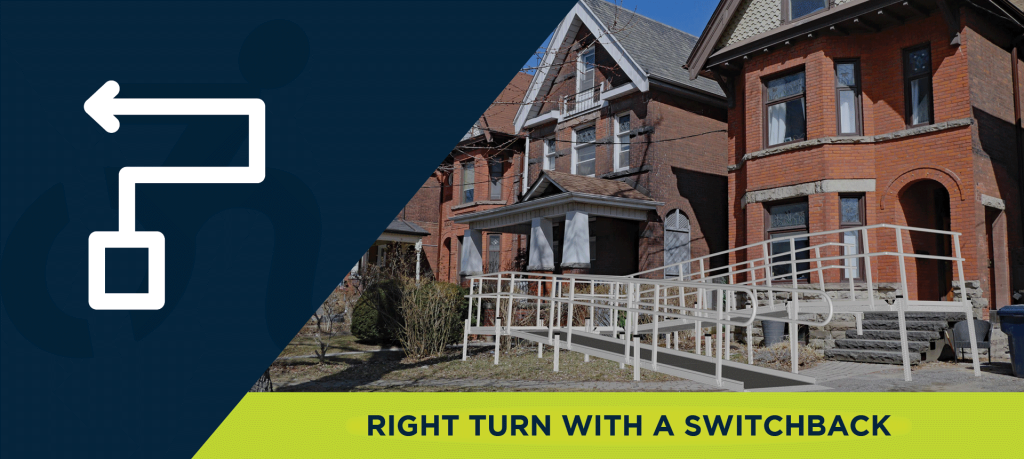 Right Turn With A Switchback
The Switchback or Turnback Platform is a great way to maximize ramping on your property. These type of ramps are commonly found on smaller or tighter lots.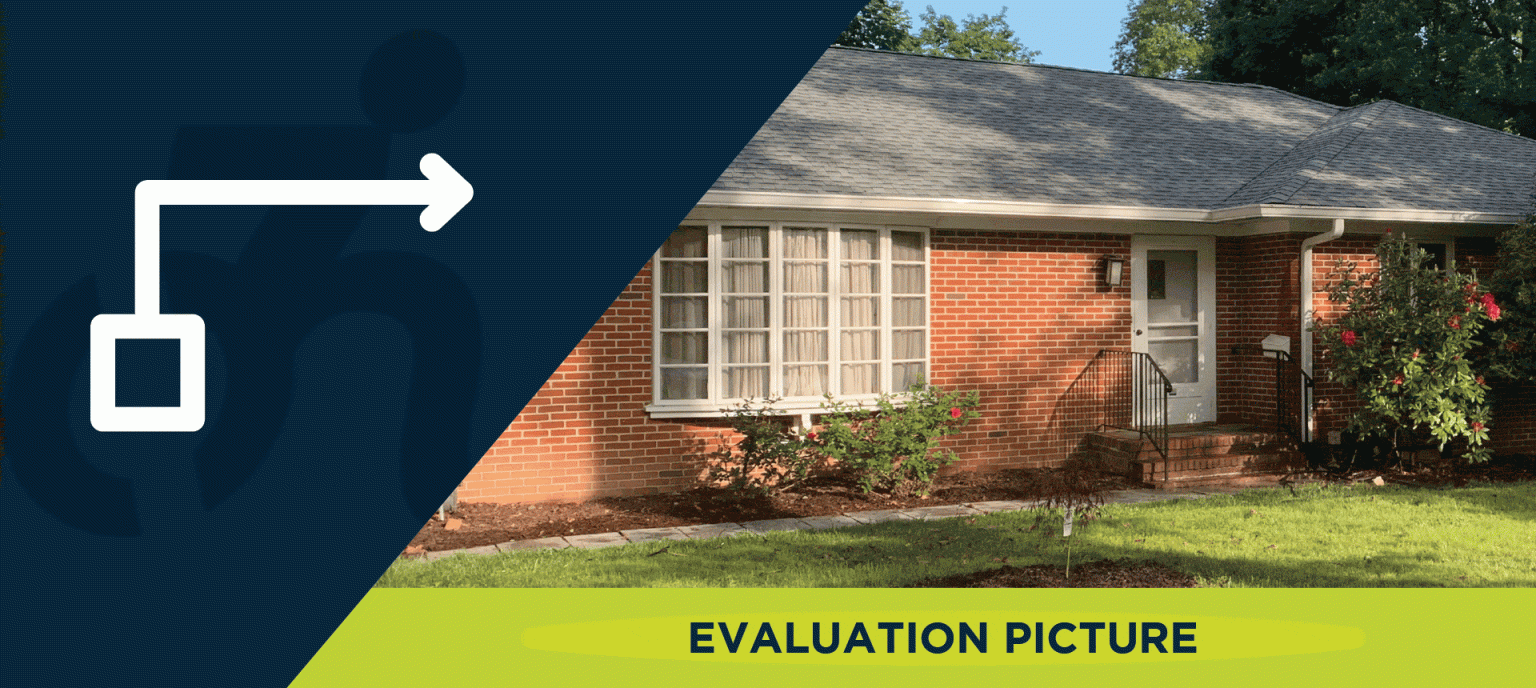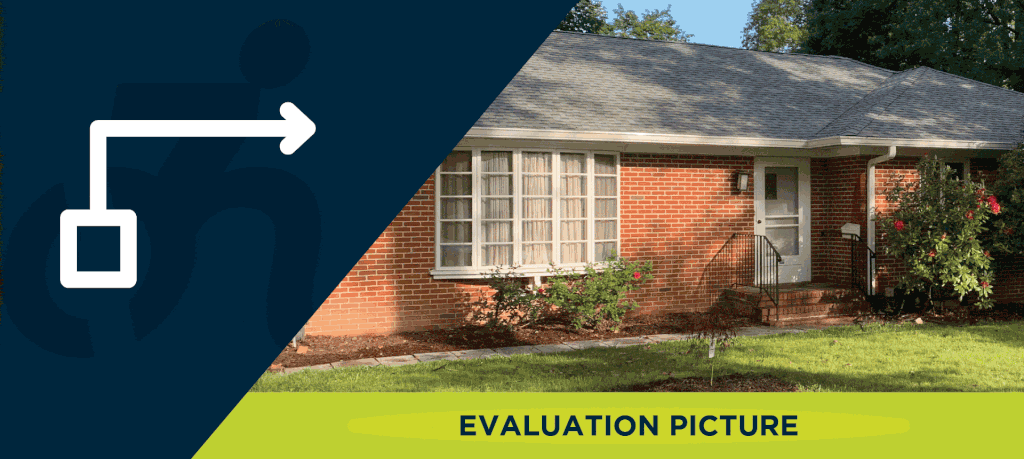 Evaluation Picture, Digital Ramp Rendering, Installed Ramp
A digital ramp rendering can help you fully visualize what the completed ramp will look like.