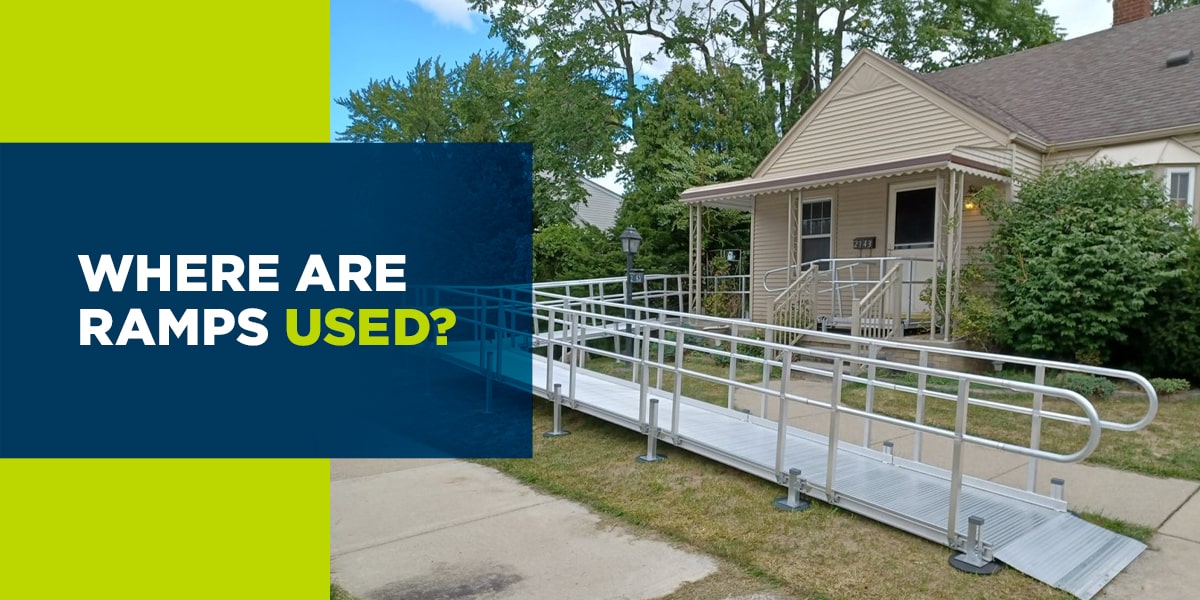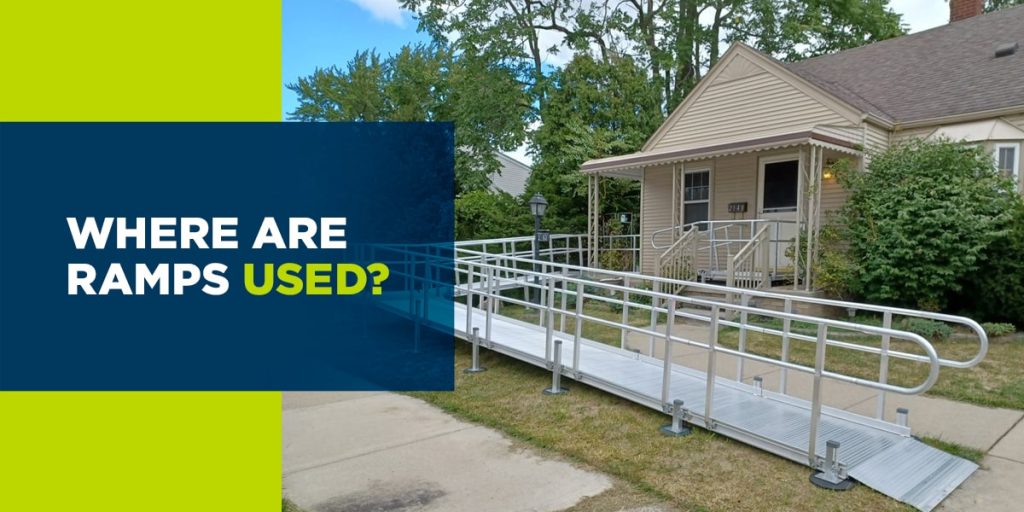 Expanding from their initial use to help build incredible ancient architecture around the world, you can use today's ramps both inside and outside your home. National Ramp provides ramps that can help you gently traverse anything from a ½" bump inside your home to a modular ramp that can get you safely over multiple stairs to your vehicle. While exterior ramps can feel like a daunting medical need, National Ramp has solutions that can be installed at your home in less than three days.
In This Article
What Are Ramps Used for?
Ramps help people with disabilities experience seamless, safe and fair access to private and public spaces. The Americans with Disabilities Act (ADA) has put regulations and requirements in place to help this cause, giving Americans with mobility difficulties easy access to the places they want or need to go.
When it comes to residential arrangements, ramps help disabled people regain their freedom and independence. With the right ramps to meet your mobility needs, you can live your life again. This is important for people of all ages who wish to enjoy the comforts of their home, living life on their terms.
Ramps also help increase the safety of residents. For some individuals, stairs, curbs and other raised platforms can be difficult to access. Trying to do so without a ramp could lead to an accident. Having a ramp for your steps or other areas in your home can ensure you or your loved one remain safe, wherever you need to go within your home.
Talk to a Ramp Specialist now 877-748-5588Contact Form
Common Places for Ramps
Ramps can help people with disabilities move around their homes with greater convenience. Here are some common places for ramps:
Front door
Back door
Side door
In your garage
In front of your business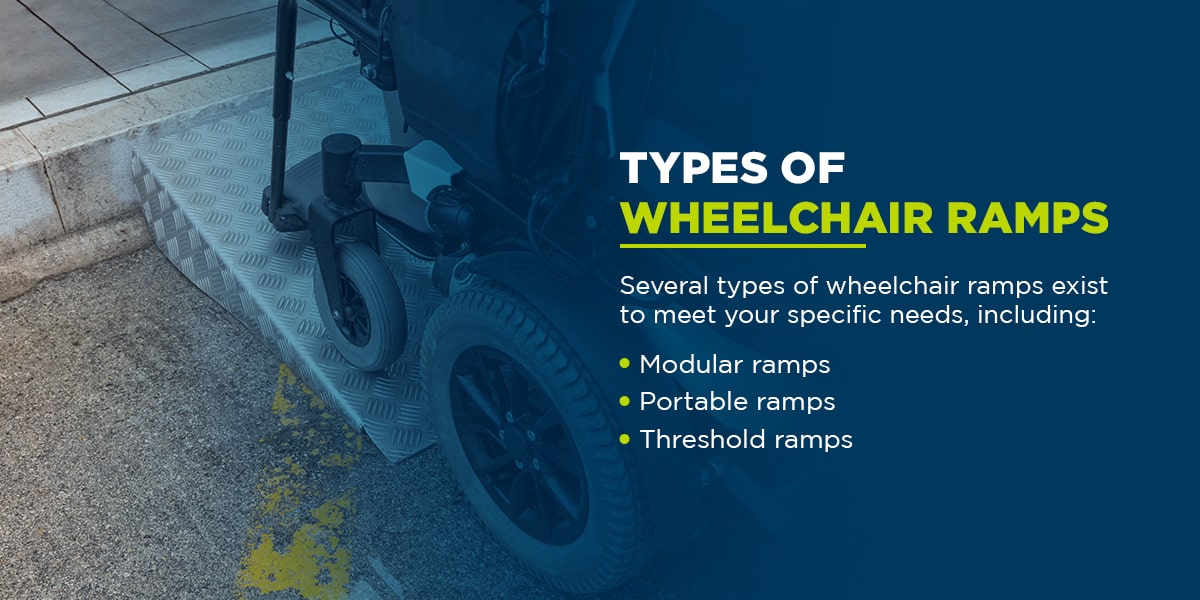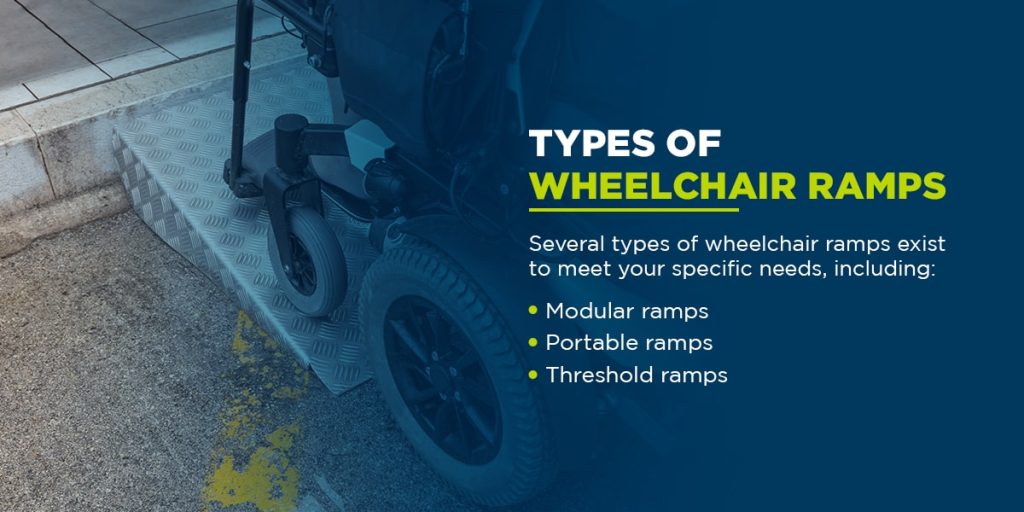 Types of Wheelchair Ramps
If you or a loved one use a wheelchair to move around, then you need a ramp for every need throughout your home. Several types of wheelchair ramps exist to meet your specific needs, including:
Modular ramps: Modular ramps are durable and sturdy yet simple to set up. Our modular ramps take about two to three hours to set up at any configuration.
Portable ramps: Portable ramps are smaller in size, so you can take them with you wherever you go. Some models even fold up, making transportation easier. Whether you need assistance getting out of your vehicle or over a curb, a portable ramp can help you achieve this no matter where you are.
Threshold ramps: Threshold ramps are designed to make crossing over doorway thresholds easier for people who use wheelchairs.
Benefits of Handicap Ramps
There are many advantages of wheelchair ramps. Here are some of the main benefits of using ramps from National Ramp:
Easy installation: Our ramps are easy to install, so it's effortless to make your surroundings more accessible.
Increased accessibility: With our ramps, you can enjoy increased accessibility throughout your home. We have a ramp for every need and every home, so you can stay independent.
Durable materials: Our ramps are made of durable materials, ensuring they last for years to come.
Safety: Our ramps are safe, featuring high-traction, no-slip surfaces.
Improved home value: Installing ramps in your home can increase its value, especially in the eyes of potential buyers who require ramps for their own mobility needs.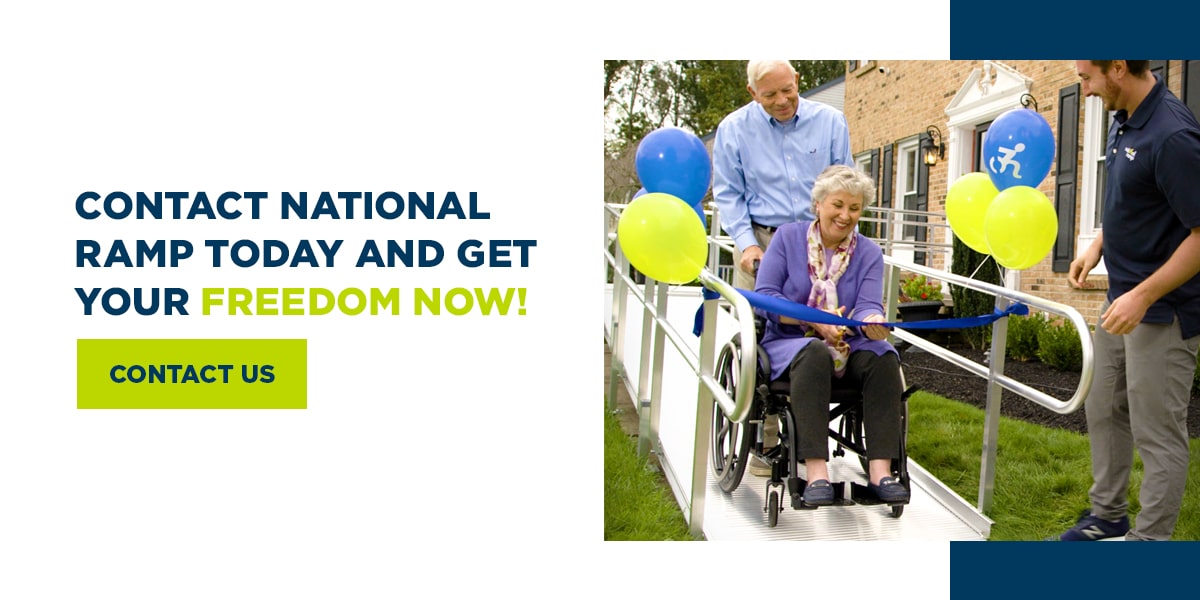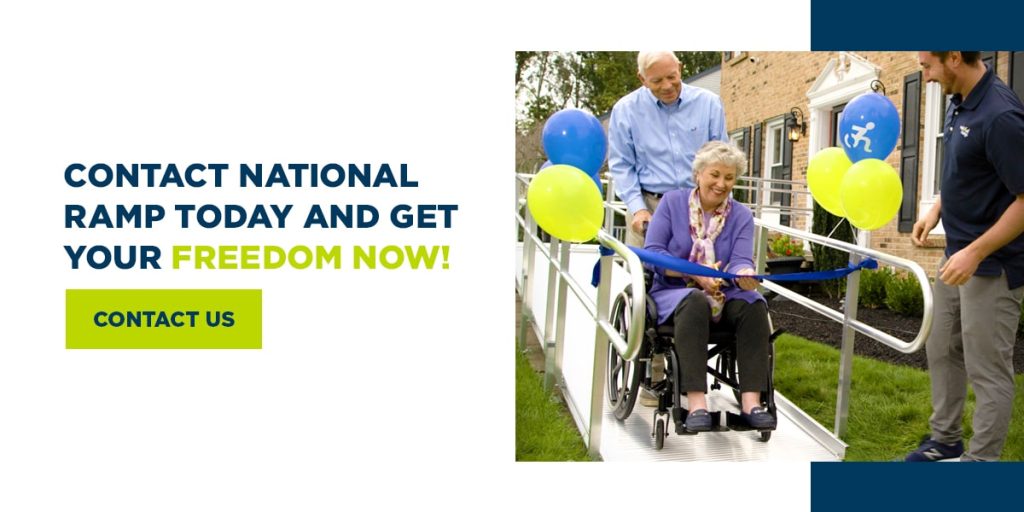 Contact National Ramp Today and Get Your Freedom Now!
Are you ready to reclaim your freedom and independence? Browse our ramps online to see which one is right for you. Fill out our contact form or call us toll-free at 877-748-5588 to make an inquiry. We'll get your ramp to you ASAP so you can start living your life again!