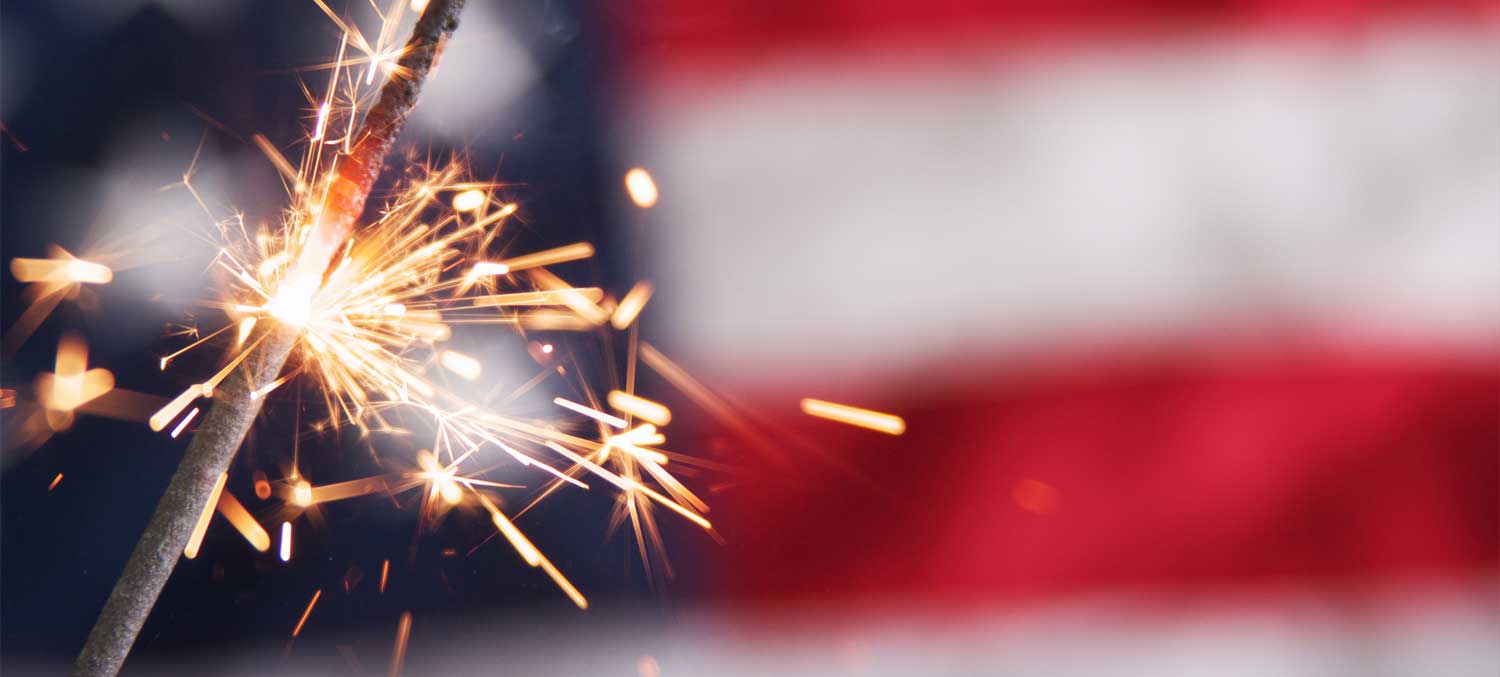 A party host takes pride in making sure all their guests feel welcomed and free to enjoy the wonderful food and events planned. Here are some suggestions to be inclusive and hospitable to your disabled and/or veteran guests during summer celebrations.
1. Know your guests' needs so you can prepare
As different people have different disabilities and therefore different needs, there is no one-size-fits-all accessibility solution. And while you cannot possibly anticipate the needs for all of your guests at a large party, asking your guests prior to the event "how can we make this party as enjoyable as possible for you? or "what can I have prepared for you?" can help avoid awkward moments later. You might have a guest with chronic pain who is not in a mobility device, but still has difficulty with the stairs. Or an autistic child may need a quiet place with low lighting available to them in case they become overwhelmed.
Keeping the lines of communication open will prevent you from surprises while you're busy hosting your event, and will make your guests feel included and welcomed.
2. Keep the crucial spaces accessible
If your guests are wheelchair users, look to easy ways you can make sure the party location is accessible. From installing grab bars in the bathroom to a modular ramp or threshold ramp at the door, and keeping condiments within reach on the buffet, there are simple ways to make sure no one is inconvenienced.
If you find that your home is inaccessible, and that modifications are not feasible for you (for example, it may not be practical to widen your bathroom doorway), then look to other locations for the party site. Check with your local town/municipality to see if there are accessible picnic sites or beaches that can be reserved for an outdoor gathering or look to a community rec center or fire department to see if they have party rooms that can be reserved. A party site that is already ADA compliant can reduce your preparations and increase their access.
3. Position your seating and parking accordingly
For any guests in wheelchairs, set a place for them at a table positioned on a hard, level surface, such as a deck or patio, as you don't want them to be inconvenienced by having their wheelchairs get stuck in the grass. Also, be sure that the height of the table will work with their wheelchair.
If your party will be at a private residence without handicap parking, you can rope off a section or use cones to mark a spot exclusively for a guest who needs extra loading/unloading space and close access to the party. Also, you can communicate with your other guests about where to/not to park, encouraging them to use street parking where possible.
4. Trade in fireworks for sparklers and a bonfire
Fireworks are synonymous with summer celebrations, but the noises can be triggering for people with PTSD, as well as scary to small children and pets, and they can pose a safety risk. Center your nighttime celebrations instead around sparklers or a bonfire. Sparklers aren't as dangerous and are more easily contained than fireworks, and make for great pictures without loud noises.
A well-monitored fire will be the site of s'mores and conversations lasting through the night. Plus, they have the bonus of being a mosquito repellent!
5. Have a fun indoor activity planned
If fireworks are unavoidable at your party location, perhaps due to proximity to a city firework show, plan a fun activity, like a movie or craft, to occur indoors. A combination of white noise and speaker volume can help muffle the sounds for anyone who doesn't wish to watch a fireworks display.
6. Always be considerate
Remember to always be respectful of others and their personal space, especially when alcohol is being consumed. It is inappropriate to lean on a wheelchair or use its tray to place your drink. A person who uses a cane, walker or is blind can be thrown off balance by a well-meaning, but unsolicited, guiding hand. Service dogs are always working, and it is important not to pet or try to play with the dog without permission. In general, ask before helping and avoid intrusive questions about a person's disability.
Your guests will appreciate the thoughtfulness that you have put forward in accommodating their individual needs. Flexibility, open communication and creative problem solving will come in handy to make sure that every one of your guests has a great time at your party.