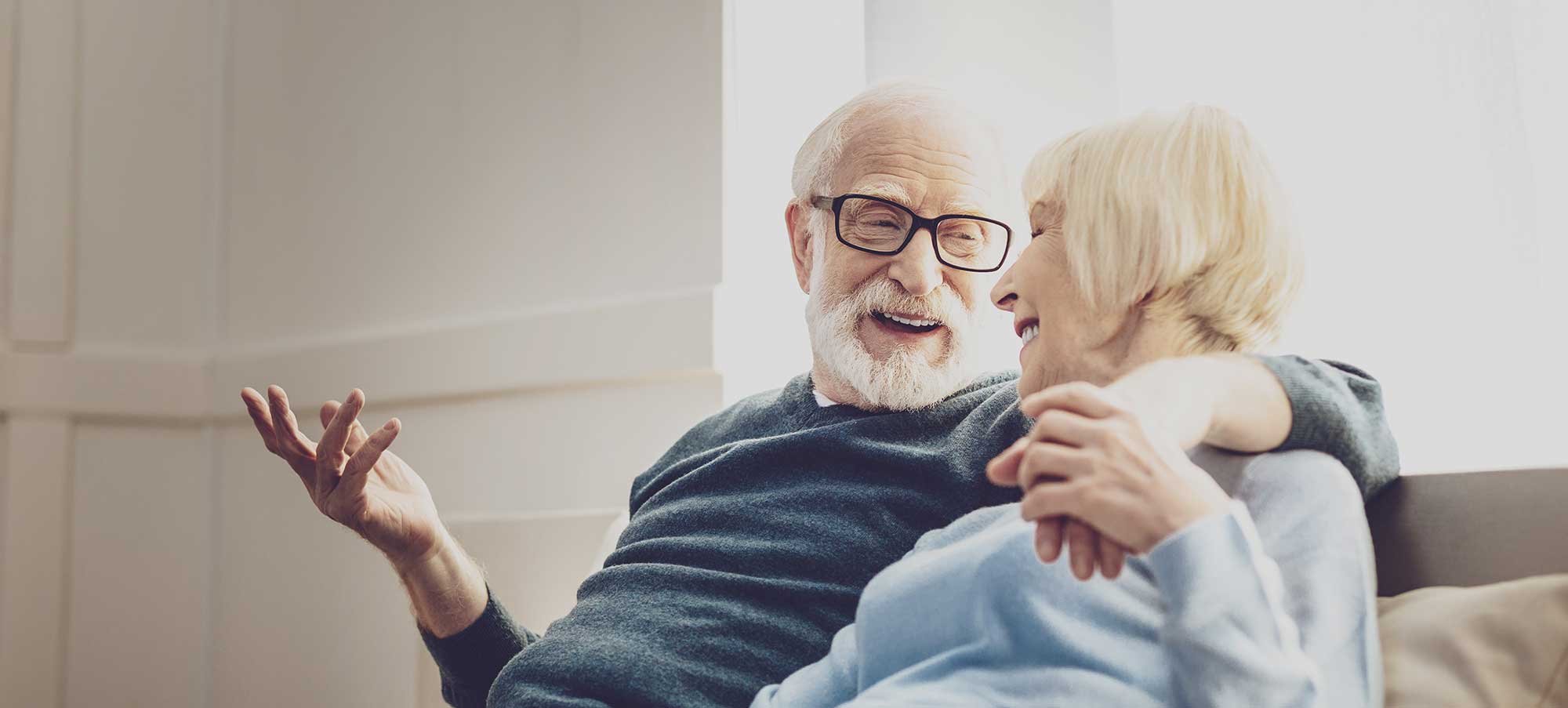 As the Baby Boomer generation continually redefines aging and what senior living entails, many older Americans are choosing to "age in place." This trend refers to adults choosing to modify their existing homes, so they can stay there as long as they are able to care for themselves. This allows for independence, comfort, and can have financial savings versus the cost of traditional residential facilities.
One of the biggest threats to an older adult's ability to age in place is falling. According to the CDC, 1 in 4 adults 65 and older falls each year and these falls come with a hefty price tag of over $50 Billion annually (https://www.cdc.gov/homeandrecreationalsafety/falls/index.html). Falls are not just inconvenient, they can have very serious risks.
These tips can help reduce your risk of a fall, allowing you to have more time in your own home.
Go through your home, looking at everything that is at knee height or below, organizing and removing items as needed to reduce tripping risk and give yourself as much clear walking space as possible. All throw rugs should be removed or secured with anti-slip mats, and all electronics cords should be tucked away. Discard any step stools that don't have handles and look for any other items, such as door jams, wastepaper baskets, and décor that is low on the ground and may be difficult to see while walking, especially at night.
Stairs in front of your home don't have to keep you stuck inside for fear of tripping. Modular ramps, portable ramps, and threshold ramps by National Ramp can meet your budget, aesthetic and safety needs so you can get in and out comfortably with your mobility device. Be sure to look for a ramp that is 36 inches wide to comply with Americans With Disabilities Act (ADA). National Ramp's can be found at medical supply companies across North America. When installing any home accessibility devices check with local building codes.
3. Steady yourself with grab bars, secure up all handrails
Bathroom grab bars near the toilet and in the shower are inexpensive ways to provide extra stability in a high-risk setting. All stairwell handrails should be secured and stairs should have handrails on both sides where applicable.
4. Increase your light
As eyesight naturally worsens with age, it's important for your home to offer plenty of light when sunlight isn't available. As many lights should be connected to wall switches as possible. Any that you will need to manually turn on/off should have switches that are easy to find, and easy to maneuver. You should also install nightlights in hallways and bathrooms for safety at night.
5. Know when to call your doctor
In addition to regular checkups, be sure to check in with your doctor if any medication makes you feel dizzy, or if you experience sudden changes in vision or hearing.
6. Stay as active as you can
Keeping active will keep your body strong. Moderate exercise, such as gentle walks, can be enough to keep most seniors healthy. There are also low-impact stretches and exercises designed specifically to help reduce the risk of falls. These can be readily found online or ask your physical therapist for a custom list of exercises. Be sure to consult your physician before starting any new exercise routines.
7. Utilize modern technology
Technology for seniors has moved far beyond medical call devices. Many companies are making wearable tech fashionable and with the needs of seniors in mind. From smart hearing aids to diabetes monitors, and even a belt that deploys an airbag when it senses the user falling, the technology industry working to meet the varied needs of seniors. There are also smart pill dispensers that will remind you to take medication, and a wide variety of home security devices to give you peace of mind whether you're at home or away. Multiple devices can be connected through smart speakers (i.e. Amazon Echo and Google Home) and activated by voice. Plus, video chat options allow connectivity with caretakers.
The freedom that comes from staying in your own home is highly valued by National Ramp, and we hope these tips provide encouragement and reassurance to those who are interested in aging in place.