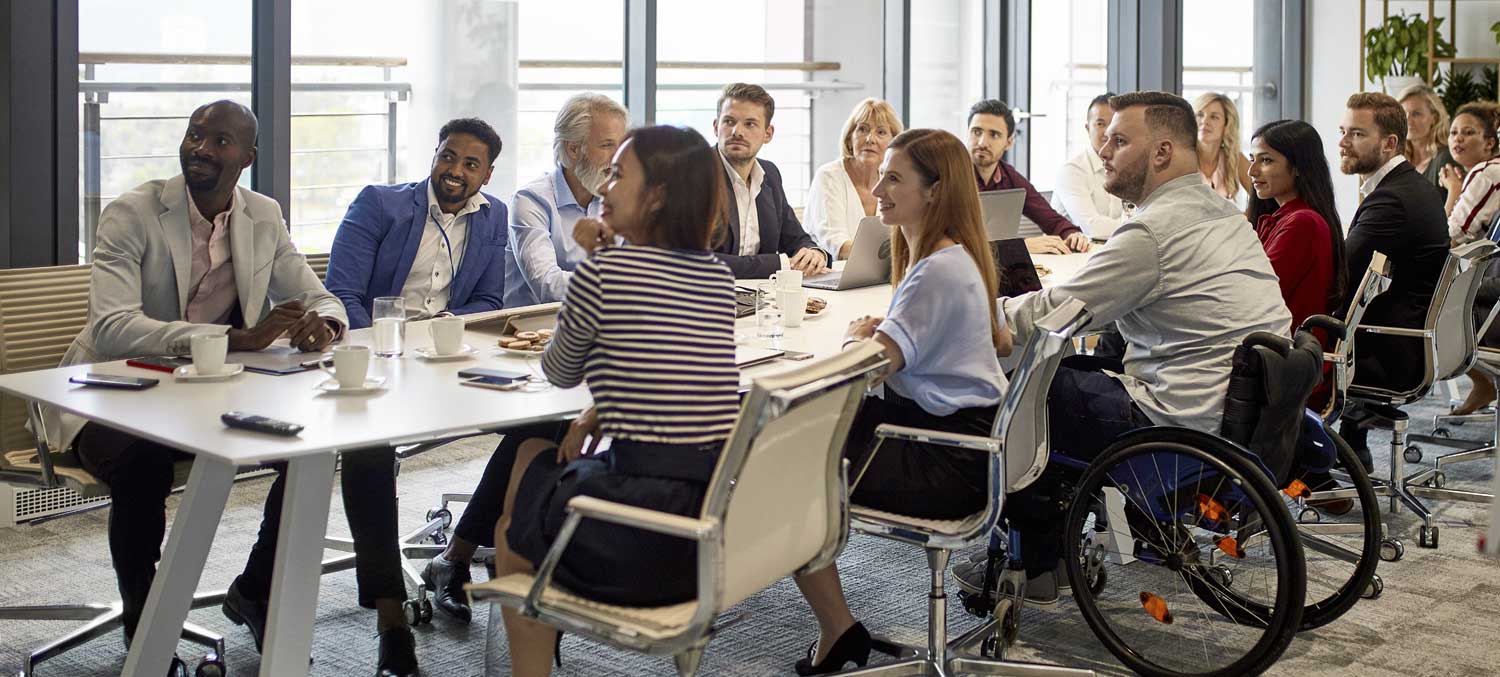 On Tuesday, June 15, two representatives from National Ramp were honored to join the United Spinal Association's 9th annual Roll on Capitol Hill (ROCH). The ROCH is the largest advocacy event bringing together people with paralysis. It empowers United Spinal members as advocates, and many of them take the advocacy skills they learn in Washington to their local government officials. This was National Ramp's first time participating in the event as an event sponsor, and we were grateful that we were able to join in the hill visits!
Participants are scheduled for virtual visits with staffers for Senators and House Representatives based on their geographic region, as congresspeople want to hear from their constituents. Our office is in New York, and our meetings were with New York's two senators and the representatives from the legislative district where our office is and the two surrounding districts. Our meeting roster consisted of staffers for Senator Charles Schumer (NY-S), Senator Kirsten Gillibrand (NY-S), Representative Sean Patrick Maloney (NY-18), Representative Mondaire Jones (NY-17), and Representative Richie Torres (NY-15).
Before the ROCH, we participated in a few different training sessions. We learned about the legislation supported by United Spinal that they asked us to support, tips on successful hill visits, and how to craft a compelling story. One important tip was that the staffers we were meeting with are used to meeting with advocates of all levels of experience and that there was no need for nerves!
For having such a large group of advocates in the Senate meetings, the meetings were very organized, as the group addressed the legislative priorities of the ROCH and shared why they were important.
Here are the issues that we discussed:
Expanded Telehealth – When people discuss the parts of the COVID-19 shutdowns that were partially or fully beneficial, telehealth frequently comes up in the discussion. Telehealth is hugely beneficial to disabled people, who may be immunocompromised, who may be hours away from the closest specialist, and may have transportation difficulties. Many non-disabled people also enjoyed the convenience of telehealth services, and these bills would expand telehealth under access under Medicare beyond COVID-19.
Accessible and Affordable Internet – Sustainable and affordable broadband access across the country would greatly reduce the digital divide between economic classes. When schools were closed for in-person learning, children without reliable broadband access were hurt the most academically. As many disabled people are on fixed incomes, low-cost internet access would allow them to make the most out of telehealth, remote work, remote learning, and more.
Expanded Paratransit – Many disabled people who do not drive or cannot afford a modified vehicle rely on city paratransit services to get around. The proposed changes would make it easier to schedule paratransit rides. They would also allow for 15-minute appointments, so someone could pick up a pharmacy prescription, for example, without needing to wait for a new paratransit ride.
Home and Community-Based Services – The Olmstead case is an important Supreme Court decision for those who follow how the courts have interpreted the Americans with Disabilities Act (ADA). In this case, the court prioritized disabled people receiving community-based services rather than being sent to a residential institution for long-term care. In the 20 years following that decision, many disabled people and related advocacy organizations have seen the value of home and community-based services. Disabled people can be more fully integrated into society when they receive community care. These bills would make HCBS services mandatory under Medicare. United Spinal also supports a proposal in the president's American Jobs Plan, which would raise wages and benefits for home care workers, among other provisions.
Increased funding for SCI model systems – There are currently only 14 SCI model systems in the country. These are specialized hospitals and hospital units where people with Spinal Cord Injuries receive treatment following an accident and as part of their rehabilitation plans. Everyone there understands the complex needs of people recovering from SCIs and can provide guidance and support for the post-discharge needs of the patients. The funding for these systems has not increased in over a decade, while the number of people with SCIs has grown by 50% in the same period.
Vets 1st Bills – There were two bills supported by Vets 1st, a United Spinal Association program (which started as an organization for veterans who were disabled in World War II). These bills are Care for Veteran Caregivers and the Toxic Exposure in the American Military Act. These bills would improve the current Program of Comprehensive Assistance for Family Caregivers program and fully address toxic exposure concerns for veterans who became ill because of military toxic exposures.
During the meetings, we heard the personal connection that the advocates had to the legislation. We provided our support both as an access company and one that works with veterans. The staffers provided their feedback by telling us which bills and causes their bosses had already committed to supporting and asking some specific follow-up questions so they could do more research.
This experience gave us a peek at the advocacy process, even virtually. We learned so much and were so appreciative of the time of the staffers and the stories shared by the United Spinal Members. We hope to participate in another ROCH – maybe this one in person and get wheelchair ramps covered by insurance!