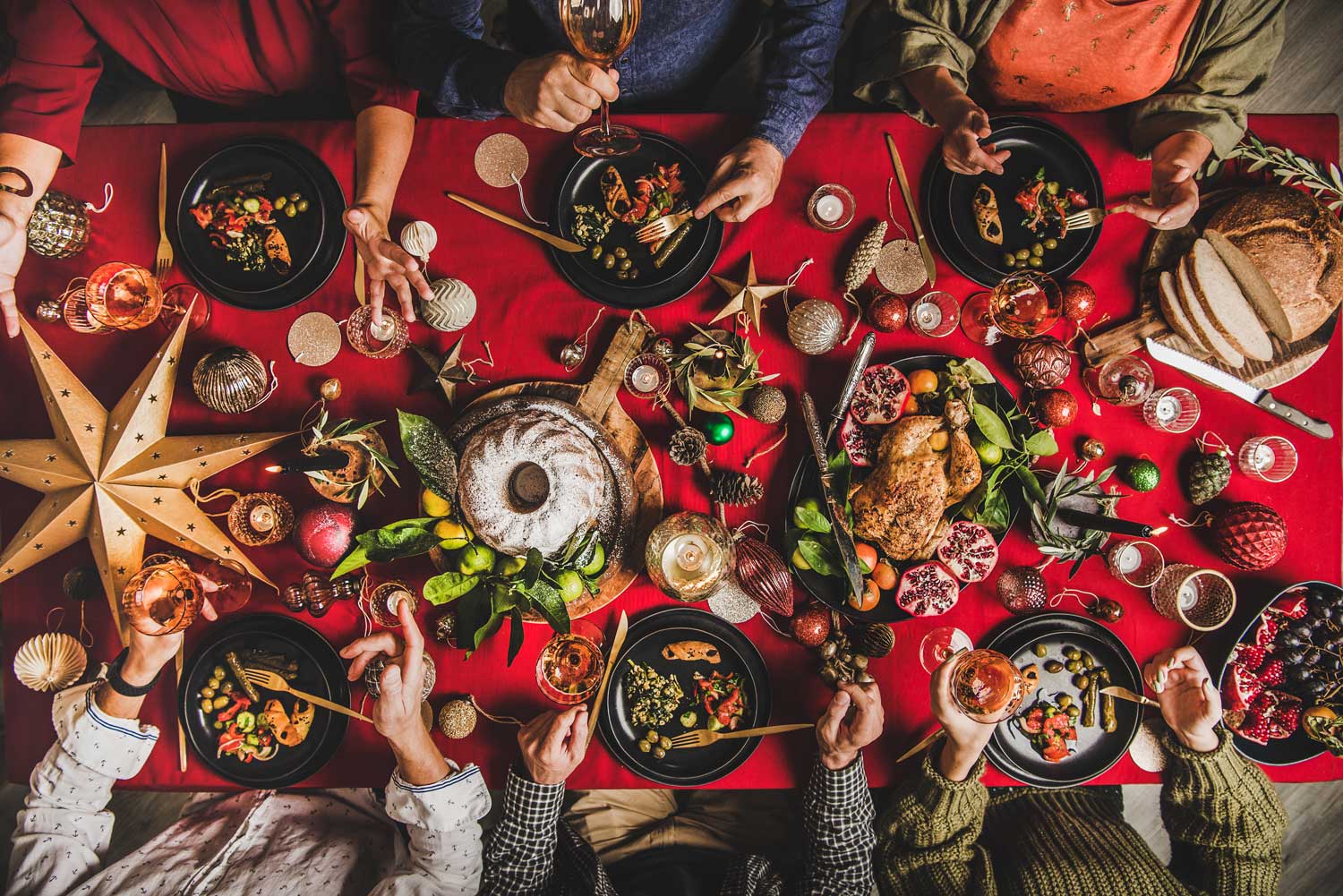 As the end of 2020 draws near, you may be wondering how you can best celebrate the holidays safely. The CDC has published a comprehensive list of guidelines to best decrease the risk of contracting COVID-19 for you and your loved ones during the holidays. Please remember that these are just advisements, and your area may be subject to specific restrictions based on regional trends.
Do not participate in any in-person celebration if you or another attendee has COVID-19 or has a recent exposure to COVID-19.
As you revise your traditions and plan for what you can still do, here are some suggestions to safely and joyously celebrate in 2020.
Focus on what you can still do
It may be natural to focus on all the things that will need to change in 2020, but don't overlook what you still can do, and make an effort to celebrate all that you have.
Send out your holiday cards (and add a few for deployed servicemembers or hospital patients)
Decorate your house
Continue an annual charitable contribution
Listen to your favorite music
Make modifications where needed
Use your creativity to think of ways to enjoy your favorite traditions safely.
If you usually participate in a cookie swap party, instead, bag up your cookies and leave them in a basket outside your house for one person to grab and distribute to all participants, or for your friends to take and leave as they wish.
If the weather is mild in your climate, consider taking your gathering outside. Invest in a tent, outdoor lights, and space heaters if needed, and set an early start time to get as much time in daylight as possible. Bring a Freedom folding wheelchair ramp to ensure guests can easily navigate over small bumps and steps.

Remain mindful of local requirements that may cap the number of attendees, and make sure you have enough space for everyone. Even outdoor dining can be risky if people are close together.
If celebrating outside isn't feasible, open windows and ventilate the indoor area as much as possible.

The more time you spend with others, the higher the transmission risk is. Consider forgoing appetizers and starting with the main course and send everyone home with a goodie bag of desserts.
Deliver meals to at-risk nearby loved ones. Leave a to-go container on their doorstep (with reheating instructions) to send your homemade love to those who can't leave home.
Consider a quarantine window for all attendees in the two weeks before and after the gathering.
If you participate in a gift exchange, consider emailing giftcards, or having your item shipped to the recipient instead of exchanging in person.
Find new ways to celebrate
As your family's health and well-being are vitally important, reconsider traditions and make changes where you can.
Pare down the traditional feast to a manageable few favorites and share the recipes across households. Use a video chat app to all connect while you enjoy the same menu. Collect the recipes for the usual meal to create a family cookbook that would make a perfect holiday gift.
Host a virtual movie club. Have everyone watch the same holiday movie, and then schedule a video conference call to discuss it.
Share books with younger loved ones by sharing a video of you reading a holiday classic or sending them a copy so they can follow at home while you read the book over a video chat.
Arrange an in-car light parade in your neighborhood. Spread the word in local social media groups when the lights are on, and encourage a drive-through tour for people to see the spectacles without walking around.
If you do choose to visit with people who do not live in your home, be sure to wear a mask where appropriate, and wash your hands thoroughly and frequently (especially when preparing or serving food).
With a little creativity and flexibility, you can find ways to celebrate without putting yourself or your loved ones at risk. You may find new enjoyment in updating your traditions and carrying some through the years!