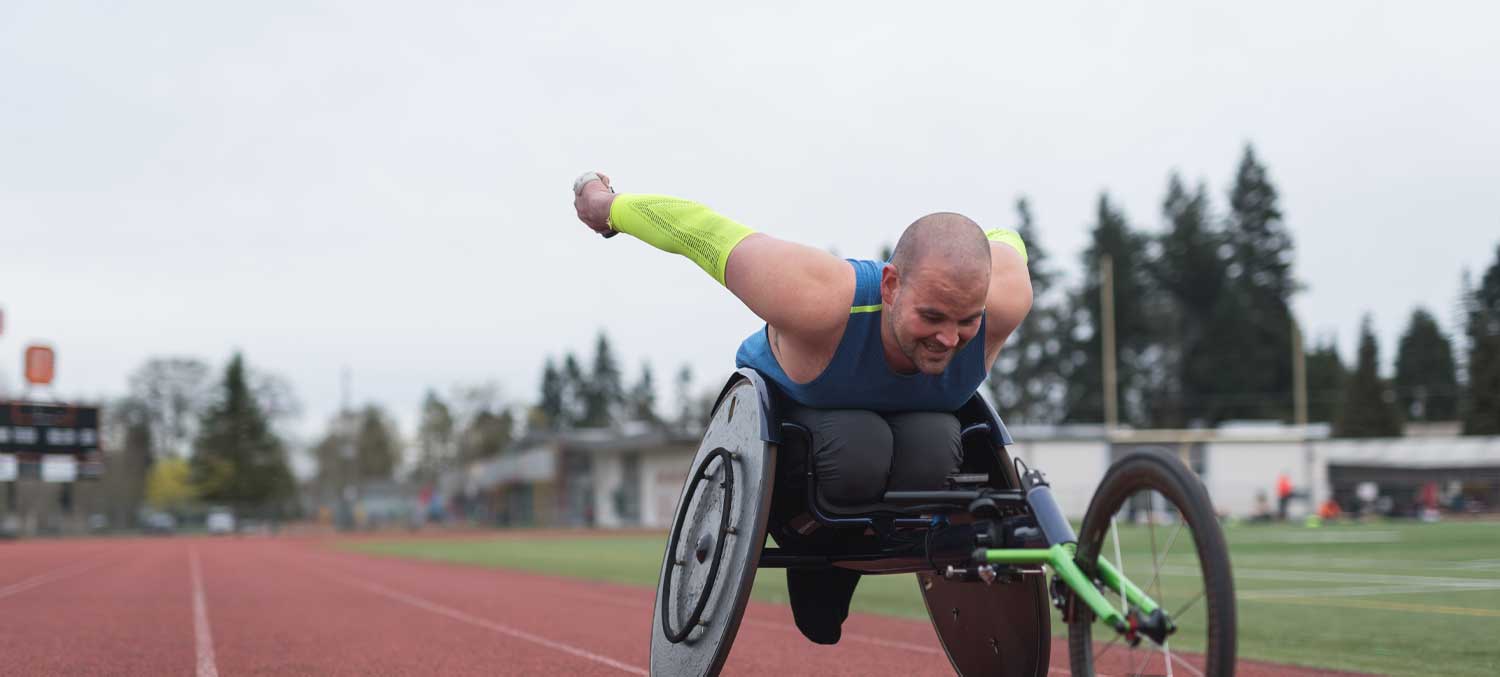 You may have heard about adaptive sports, or wondered how you can exercise from your wheelchair. Adaptive sports are a great way to pick up an old favorite or find a new favorite activity.
What are adaptive sports?
Adaptive sports are ways for people with disabilities to remain active despite physical or mental limitations. If you've ever watched the Paralympics or the Special Olympics, then you have seen adaptive sports. However, there are many local (and less competitive) ways to participate.
Who can participate in adaptive sports?
People born with a disability
People who suffered a spinal cord injury (SCI)
Veterans injured in combat (wounded warriors)
People with medical conditions that cause mobility loss such as those who suffered a stroke, or who have Parkinson's disease
What sort of activities could I play?
The list of adaptive sports is about as long as regular sports. From indoor sports like wheelchair basketball to skiing, cycling, and tennis, if you have an interest, there is a way to participate!
Are adaptive sports competitive?
Adaptive sports can be recreational or competitive. You may become introduced to adaptive sports recreationally and then decide to try competitive play.
Many adaptive sports leagues will offer assistance to beginners, including providing equipment and training.
How are these sports modified?
Each event operates a bit differently, but generally, adaptive sports use some combination of specialized equipment, categorizing player ability to make sure competition is fair, and modifying gameplay.
For example, in wheelchair basketball, players use sports wheelchairs designed to help them move and turn quickly and lean over without toppling. The players in wheelchair basketball are classified to make sure that opposing teams are balanced.
What are the benefits of adaptive sports?
Exercise is key to maintaining a healthy lifestyle at all points of your life. Adaptive sports offer physical therapy benefits, including strengthening key muscles as well as social benefits, which can improve moods and positive outlooks, especially for those recovering from an injury.
How do I find an adaptive sports program near me?
Ask your doctor or physical therapist if they are aware of any adaptive sports programs in your area.
You can also check out the websites of the following organizations to find a local chapter:
While you may have gotten your Freedom Now with a wheelchair ramp, there are still plenty of activities to explore to keep you happy and healthy.