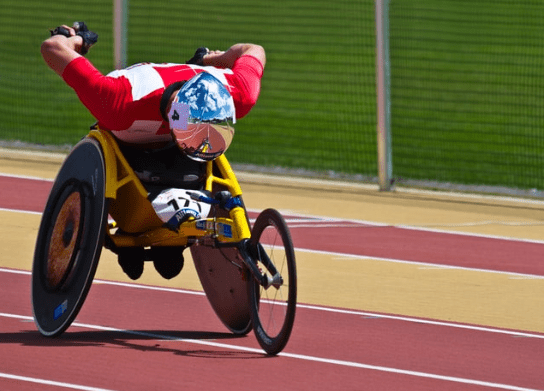 Adaptive sports are on the rise. From recreational organizations to the world stage, athletic events have never been more accessible to everyone. Local clubs, colleges and universities, and professional leagues are expanding their programs so that all 61 million people with disabilities in the United States, plus those abroad, will have access to their favorite sports.
So, what are the latest breakthroughs in adaptive sports, and what can changes we expect in the near future? Check out this all-inclusive list for upcoming adaptive sports news below.
The International Stage
With the inclusion of taekwondo and badminton, the Paralympic Games had a total of 22 summer sports for the 2020 Tokyo Games. There have never been as many medal opportunities for people with disabilities, including the six winter sports for a grand total of 28.
The International Wheelchair & Amputee Sports Federation (IWAS) recently announced that Vila Real de Santo Antonio, Portugal, will host the 2021 IWAS World Games. This year's program includes athletics, powerlifting, and for the first time, cerebral palsy football.
The Special Olympics Unified Cup 2022 will be held in Detroit starting at the end of July that year. This week-long event will host athletes from 31 different nations to compete in the world's most popular sport, football (soccer).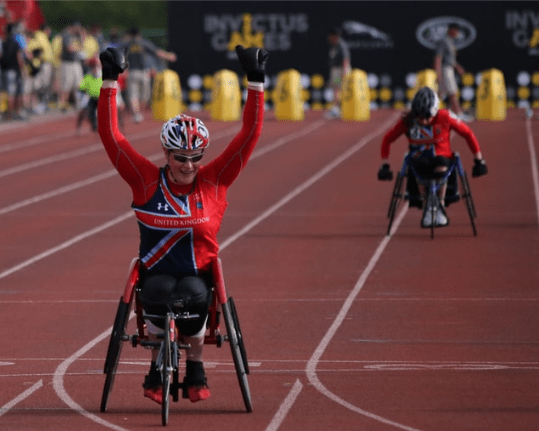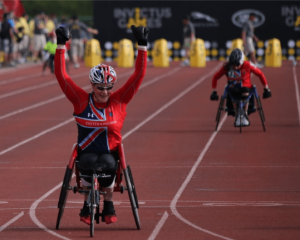 National Leagues
Move United, a national nonprofit organization dedicated to creating accessible sports and recreation, is set to expand its USA Wheelchair Football League (USAWFL) in the upcoming 2021 season. With the addition of 5 new cities, the league more than doubles in size, showing its dedication to providing equal opportunities for everyone.
New to the league in the 2021 season are:
Birmingham
Buffalo
Cleveland
Tampa
New Orleans
Together with the existing cities (Chicago, Los Angeles, Kansas City, and Phoenix), the USAWFL now operates in 9 cities across the United States.
Each team is based out of a preexisting adaptive sports facility in their community. Complete with assistive technology, mindful design, and well-trained staff, these centers have much to offer in addition to high-end wheelchair ramps.
Blaze Sports America just announced the details for this year's National ParaSport Conference. It will take place in Acworth, Georgia, on October 14th and 15th, with a major focus on unity. In fact, the theme is "Coming Together, Moving Forward." Blaze Sports America has six educational tracks planned as well as mini sessions for the first time.
The 2021 conference will have both in-person and online capabilities to accommodate even more participants.
Local Arenas
Vermont Adaptive Ski and Sports is also expanding later this year. With the construction of a new winter sports facility set to conclude by early 2022, the new state-of-the-art resort will provide more opportunities for people with disabilities.
Programs, such as skiing, snowboarding, and snowshoeing, as well as summer activities, will take advantage of the upgraded amenities coming this winter.
These improvements include building new ADA ramps. At the Sugarbush resort, athletes will have access to storage for adaptive equipment, convenient medical equipment closets, soundproof sensory rooms, and easy-to-use entryways for the slopes.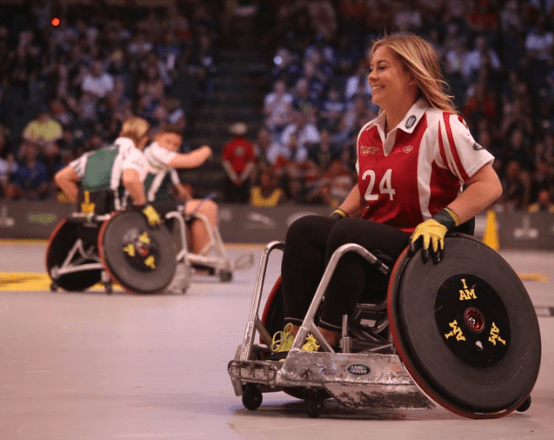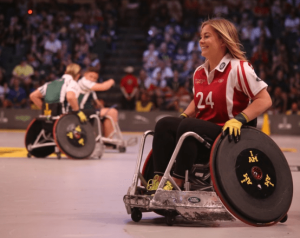 College Athletics
Independent nonprofit organizations are not the only ones to create more chances for people with disabilities to play sports. Colleges are also starting to build more accessible sports facilities with state-of-the-art features.
For example, Clemson University launched a new adaptive sports team for tennis in March 2020, complete with multiple scholarships for athletes. The University of Alabama is also making efforts to boost its adaptive tennis league by constructing a new facility at the beginning of the 2021 fall semester.
Furthermore, the University of Michigan is in the early stages of developing an adaptive sports center with organized teams, equipment, and scholarships.
With the help of fundraising, colleges and universities can construct thoughtful buildings. From the railing on a wheelchair ramp to added storage for medical equipment, athletic complexes are becoming more accessible than before.
These three educational institutions are joining several other established programs to make sports and formal education more accessible. However, there is still more work to do as only about 20 schools out of the nearly 4,000 in the United States have athletic programs for people with disabilities.
Conclusion
As the number of people with disabilities continues to increase dramatically, it has never been more important for adaptive sports to be commonplace. Sports are important for several reasons, such as stress release, overall physical health, self-esteem, and mental health. Without truly accessible options for people with disabilities to participate, it is much more difficult for people to participate in athletic events and enjoy these benefits on a public stage if they wish.
That is why we're so excited about the work these organizations are doing to bring awareness to accessibility in sports and create more opportunities for disabled people worldwide. We expect to see even more changes in each state throughout the next decade.