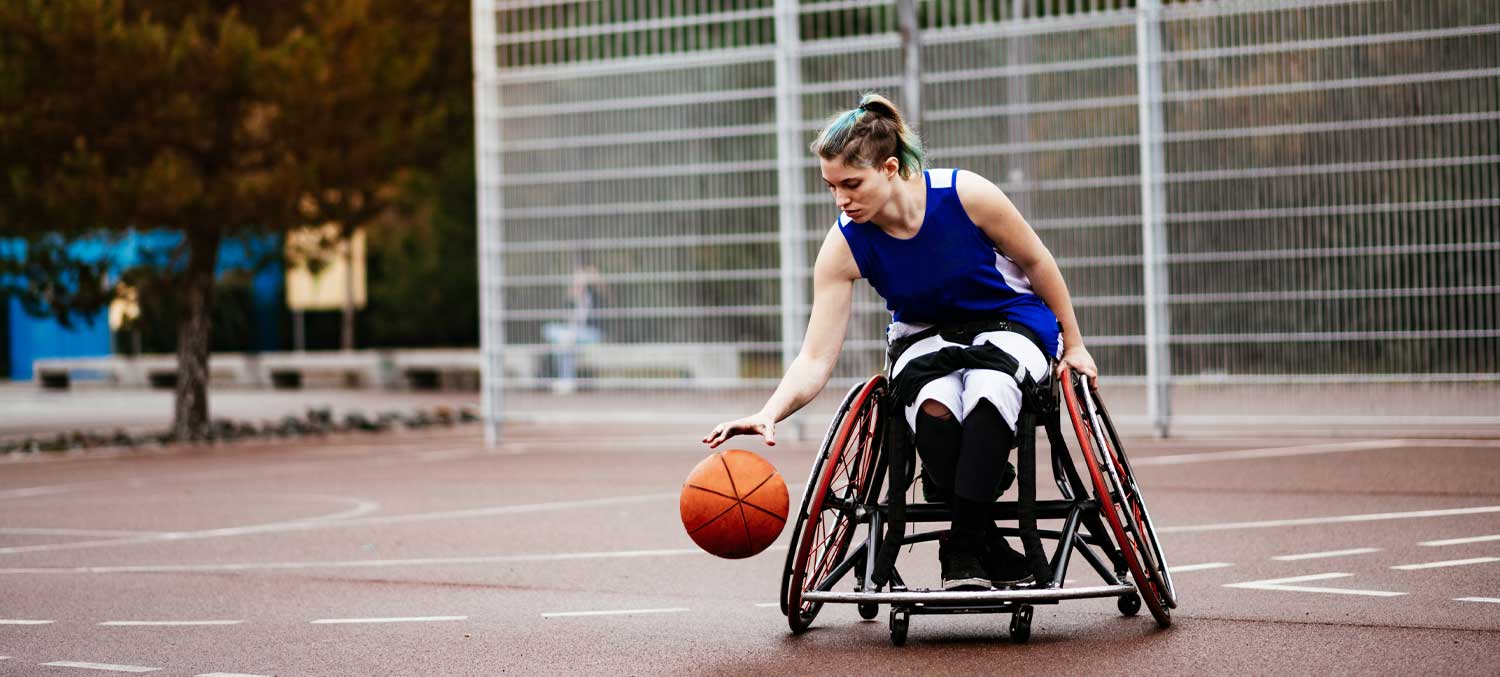 Having a physical disability doesn't need to prevent you from enjoying all the activities of summer. Almost any program you can think of has adaptations in moves or equipment to meet an individual's abilities and allow them to enjoy the activity to the maximum!
Why adaptive sports?
The origins of adaptive sports are in the post-World War II era when doctors believed that war veterans could recover from their injuries and reenter society instead of focusing on comfort care, which was the primary method previously. Ludwig Guttmann, the British neurologist credited for starting the modern Paralympic movement, believed in sports as a part of the rehabilitative process.
Physical movement is good for people with disabilities to strengthen their bodies and increase their cardiovascular health. Some credit the added social benefits of group sports as helping their mood and attitude improve after an injury or accident, aside from just using a wheelchair ramp. They saw other people thriving after disability and could then envision the same for themselves.
What sort of adaptive sports can I do during the summer?
Nearly all activities have adaptations to accommodate almost any disability. While that seems like a very broad statement, adaptive sports organizers have covered almost everything you can think of, from swimming to bicycling, horseback riding (long used for therapeutic care), surfing, diving, wheelchair football, and more! Most modifications are in the type of equipment used, but some sports, especially team events, will have some rules or gameplay changes.
When it comes to special equipment, most adaptive sports organizations will provide the adaptive equipment needed, especially for beginners. If you wish to start practicing the sport on your own or more competitively, you may wish to purchase your equipment, especially more customized items, like sports wheelchairs.
Sports programs are available for all ages and levels, from children's recreation to competitive senior events and everything in-between!
Where can I find more information and get started?
Move United is a national network of over 180 local member organizations, providing year-round sports and recreation opportunities to people with a wide range of disabilities. Check to see if there's a chapter near you to start. You can also look up their list of adaptive sports to learn more about the specifics of any activities you're interested in.
The Department of Veterans Affairs also supports adaptive sports for disabled veterans. The Office on National Veterans Sports Programs and Special Events run several different programs throughout the year, including the National Veterans Wheelchair Games. Check with your local VA contacts, or check out the website for more information.
Lastly, you can contact your local municipality to see if they support any adaptive sports programs or do a web search for the sport you're interested in plus your town (ex., Hand Cycling in Lexington).
With some research and willingness to push outside your comfort zone a bit, you may be amazed at what adaptive sports can bring to your life, from physical benefits to new friends and contacts to the emotional benefits of regaining more independence.