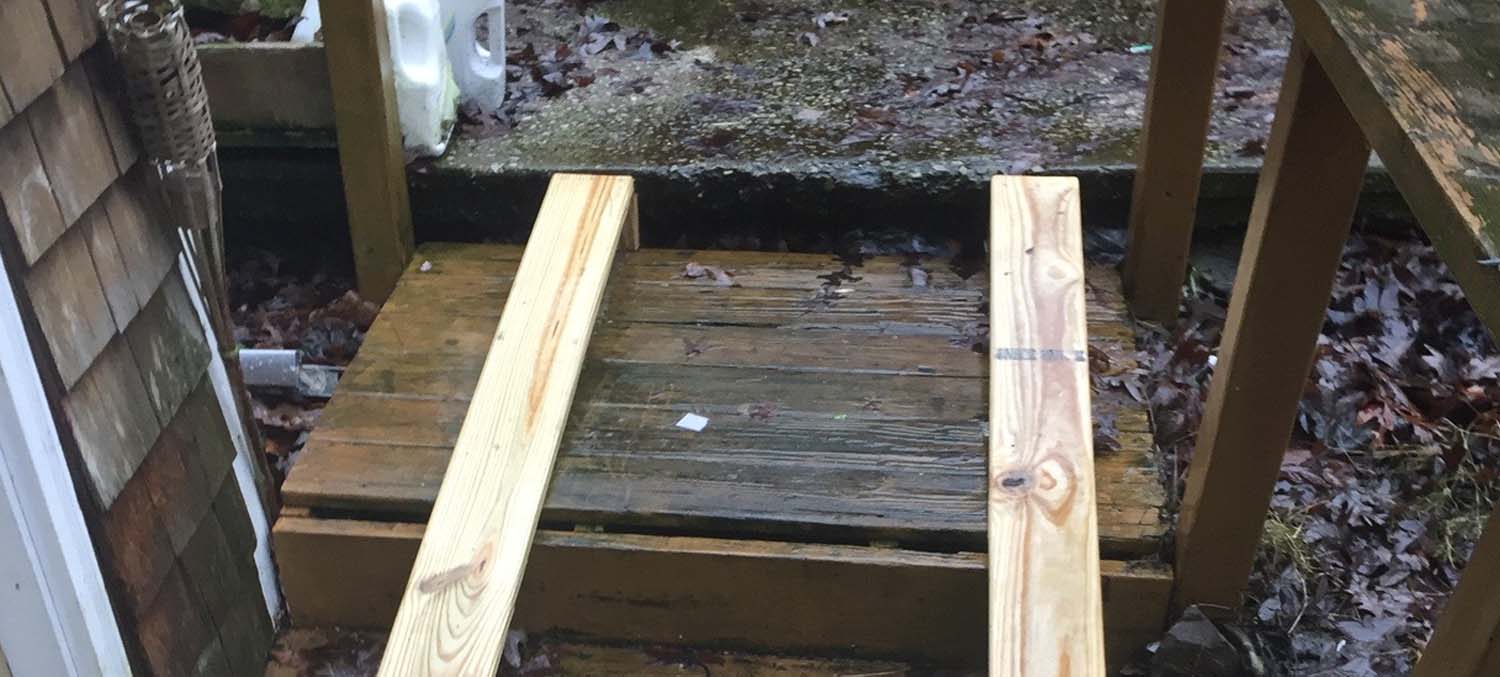 When looking into a wheelchair ramp, you may have had a well-meaning relative or friend offer to build you one or connect you with someone who can build one "for cheap." In our industry, we refer to these as "Chuck in a Truck" (people who pretend to be contractors but are actually unlicensed and untrained) or "Nephew Nate," which is a relative who is a hobbyist and may be "good with their hands," but is not a ramp expert.
We know that the promise of a low-cost ramp can be appealing, especially when budgets are tight, but the cost of leaving your ramp to a nonprofessional can add up over time. Here are a few reasons why you may want to reconsider the cheapest possible option for your wheelchair ramp.
Your safety is important
When a professional builds your ramp safely and correctly using high-quality tested materials, there are long-term savings. Firstly, a quality residential ramp will provide you with the safety measures you need, including a slip-resistant surface, a strong decking or travel surface, and secure handrails. Some trips are inevitable, but a professional home ramp can offer you more chances of decreasing the severity of injuries compared to a shoddily-made ramp. After all, how can you catch yourself from falling on a ramp that doesn't have handrails?
Understanding the ADA
National Ramp's dealers are trained in understanding the ramp requirements laid out by the Americans with Disabilities Act (ADA), why each guideline is in place, and where safe variations can be made based on the individual user. They understand that the ADA is not necessary the law at home, but sometimes local statutes require modular ramps to meet ADA.
A nonprofessional may not know what wheelchair ramp slope is safe for you and build a short ramp that could be dangerous for you based on your mobility device. They also may not know how wide your handicap ramp or turn platforms should be, and when a rest platform is necessary. Building a ramp without regard to the ADA could leave you with a ramp that is essentially useless.
Cheaper repairs
Replacement and repair costs are often far lower with modular ramps, as our dealers can isolate the repairs to just the damaged materials. Only the impacted parts need to be replaced when a modular aluminum ramp is damaged by a bad storm, saving money on parts and labor. It's also a much quicker repair than a complete replacement, meaning you won't need to go without your ramp for long.
For a homemade wooden ramp that is anchored into the ground, it is far more likely that you'd need to replace the entire ramp to make repairs for damaged or rotting materials. These repairs are both costly and lengthy.
Do it right the first time and save in the long run
A professional installer will advise you on permitting needs in your area to ensure no issues before the metal modular ramp is installed. The last thing you'd want is to have to lose all the money you invested into a ramp because your town mandates its removal.
And if your nonprofessional ramp has issues, whether you don't feel secure, the slope is too great for travel, or it's not wide enough for your mobility device, you will be paying twice for a ramp that should have been done the first time correctly.
Financing is available
National Ramp offers a transparent option to break up your wheelchair ramp payment into affordable monthly payments through our financing partner. Ask our evaluator for a finance application and the details on the loan process. This is a great option for those who may not have access to the full upfront cost of the ramp.
While the low cost of a nonprofessional ramp may be very appealing, especially when finances are tight, be sure to keep in mind that some things are too good to be true. But when it comes to your safety and well-being, the investment in a professionally made modular ramp from National Ramp is worth it.