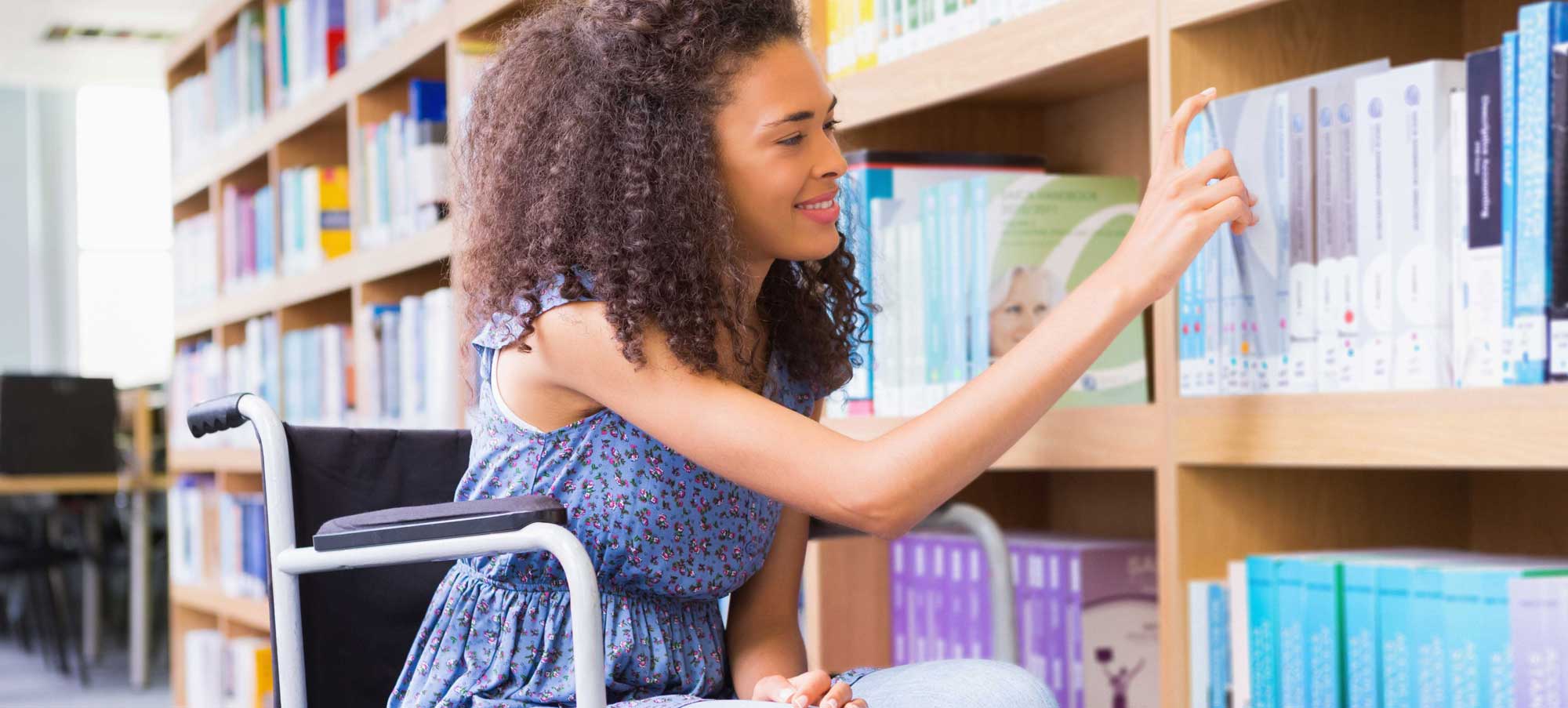 As many people with disabilities are aware, navigating a new space takes time and planning, and college isn't any different. If you choose to attend an in-person college, whether commuting to a community college or living on campus at a four-year university, the more research and questions you ask ahead of time, the easier the experience will be during college.
The Americans with Disabilities Act (ADA) prohibits the discrimination of people with disabilities, but also requires schools that receive federal funding to provide equal academic opportunities and reasonable accommodations. What constitutes a reasonable accommodation can vary per student and per school, so once you identify the schools matching your academic, social, financial and geographical requirements, start scheduling campus visits.
When scheduling a campus visit, connect with the college's disability services department. They'll help you know if the campus is already set up to accommodate your individual needs, and if not, let you know what they are willing to provide and how they define a reasonable accommodation. Clear, open communication is vital at this point in the process. If you don't feel comfortable before applying to a college with the communication from disability services and the accommodations provided, it's likely you won't feel comfortable as a student, either.
Some questions to ask during your campus visit include:
Have you had any students with my access needs before?
How are requests such as aides or additional testing times accommodated?
If a class is offered in a non-accessible lecture hall, what will be done?
Does access to dorms, classrooms, dining halls, etc., change during inclement weather?
Is on-campus transit wheelchair-accessible?
How accessible is the area surrounding the campus?
Are there established clubs or mentorship programs for students with disabilities?
Are adaptive athletic services available?
Are there front-loading laundry services?
Before your start date, try to schedule another visit of campus, with disability services, to address navigating your schedule on campus, access within the classroom and in dining halls, and if applicable, access within dormitories. This will give both you and the school the opportunity to address any gaps in access prior to your start and build a relationship that will serve you throughout your enrollment.
www.bestcolleges.com/resources/college-planning-with-physical-disabilities/
www.insidehighered.com/views/2017/04/06/challenges-wheelchair-users-face-when-visiting-colleges-essay
www.christopherreeve.org/living-with-paralysis/for-parents/higher-education
https://www.wheel-life.org/college-life-on-wheels-are-you-ready/