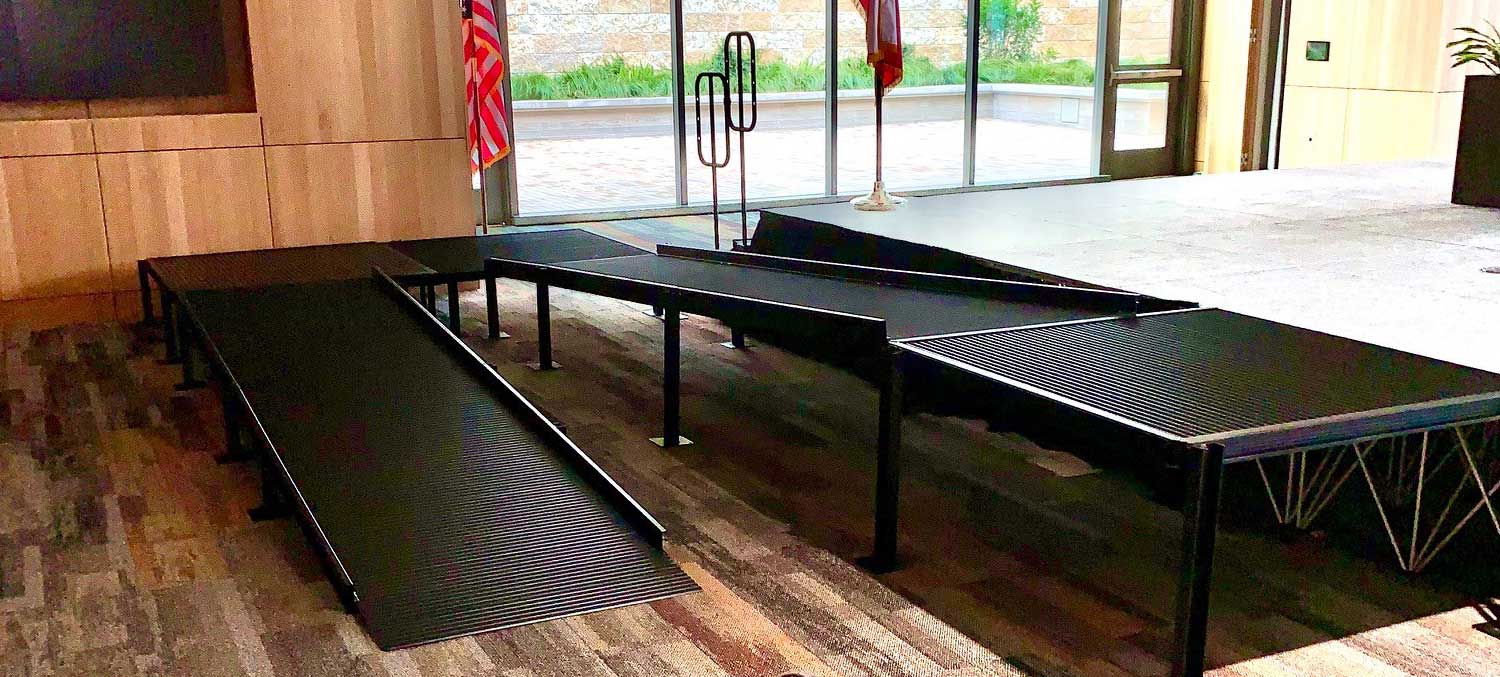 A National Ramp Liberty Series™ solid decking ramp, in powder-coated Tuxedo Black, was installed at the Rotary Club of San Antonio to assist Governor Greg Abbott on to the stage to deliver his speech. The ramp was rented to Rotary Club by a local distributor in preparation for the Governor's visit.
Governor Abbott has used a wheelchair since suffering a spinal cord injury during a running accident in the 1980s. He is the first American governor to use a wheelchair fulltime since former Alabama Governor George Wallace.
"At National Ramp, our motto is Freedom Now," said Garth Walker, Managing Director of National Ramp. "We believe in open access for all, whether in and out of your home, to and from work, or even to deliver a speech. We're grateful for the opportunity to ensure Governor Abbott had access at this part of his day."
Check Out Some of Our Ramps Here
Eagle-eyed adherents of ADA guidelines may notice that handrails were not installed on this ramp. This was at the request of Governor Abbott's security detail. While National Ramp does not recommend the removal or non-installation of handrails, this ramp was used for private, non-commercial use, and therefore was not in violation of the federal law.