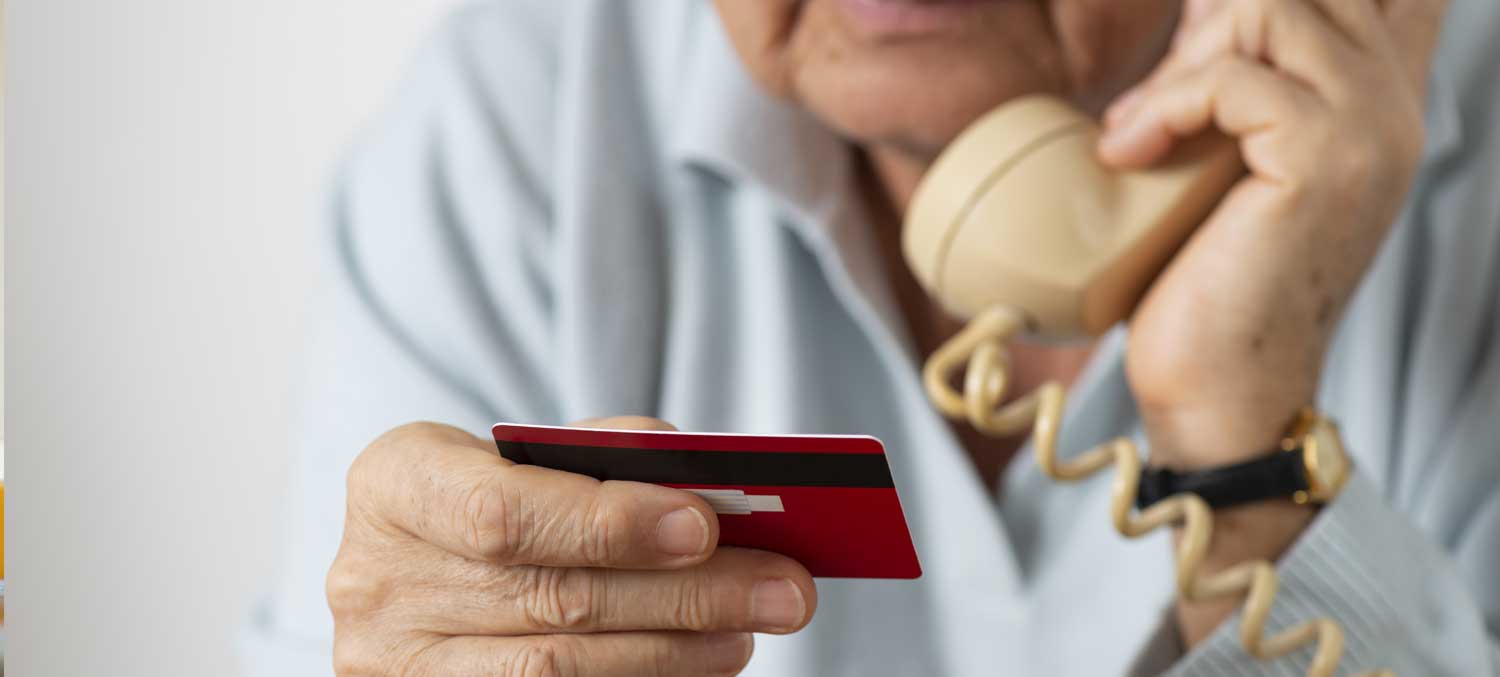 Senior Citizens have long been targets of financial scams. Unfortunately, many of these scam artists find increasingly convincing ways to deceive older adults into giving them their money or personal information.
Suspect
Be aware of anything suspicious or out of character, from your financial institutions, the government or your loved ones.
No one should call or email you asking you to verify your account information and social security number.
Be especially on alert for anyone asking you for money or account information after a high-profile incident, such as the distribution of a stimulus check or following a natural disaster.
Verify
A common scam is to call someone claiming to be a bail bondsman, lawyer, or hospital with a relative in their care in need of immediate money. Many seniors pay these "fees" without ever verifying. If someone calls claiming to be a bail bondsman on behalf of your grandchild, ask where they are being held. Call the facility directly to verify if they are there.
If someone you have been Facebook friends with for a long time sends you a new request with no picture or a variation of their name (for example, a shortening of the last name or the use of a nickname that they don't use), don't accept the request. Call them to verify. It's possible their account was hacked, and a duplicate account was set up to try and get you to click on a suspicious link.
If someone knocks on your door offering to sell you any home modifications, ask them which companies they are affiliated with. You can call the companies to confirm their authenticity.
Ask for Support
According to Jeff Motta, Branch Manager with PSCB Bank, your bank professional has seen a lot of fraud and stays up-to-date on scams. "You can always ask your banker if you receive a check or financial request that is suspicious. We will even tell you if a check seems illegitimate or if your unusual wire transaction sounds like it might be a fraud."
Motta also recommends that you consult an adult child or trusted friend with questions.
The AARP also runs a hotline you can call if you suspect that you're the target of a scam: 877-908-3360.
Do Not Click
If you receive an email from your bank to verify your account, do not click on any links in the email, as, according to Motta, "We already have your information. Call your local branch directly, or call the customer service number located on your bank's website."
Control Your Privacy Settings
Scam artists generally get personal information to make their scams seem convincing through one of two ways: through information published on your social media accounts or by published information in an obituary. So, unfortunately, recently widowed seniors are very susceptible to scams.
While we are not discouraging obituaries, we strongly recommend making your security settings on your social media pages private. You'll still be able to share information with your friends and family, and long-lost schoolmates will still be able to find you, but they won't be able to see all of your information without your approval.
While Senior Citizens are often the frequent target of financial scams, by exercising caution and not acting rashly, you can protect yourself from being a victim.