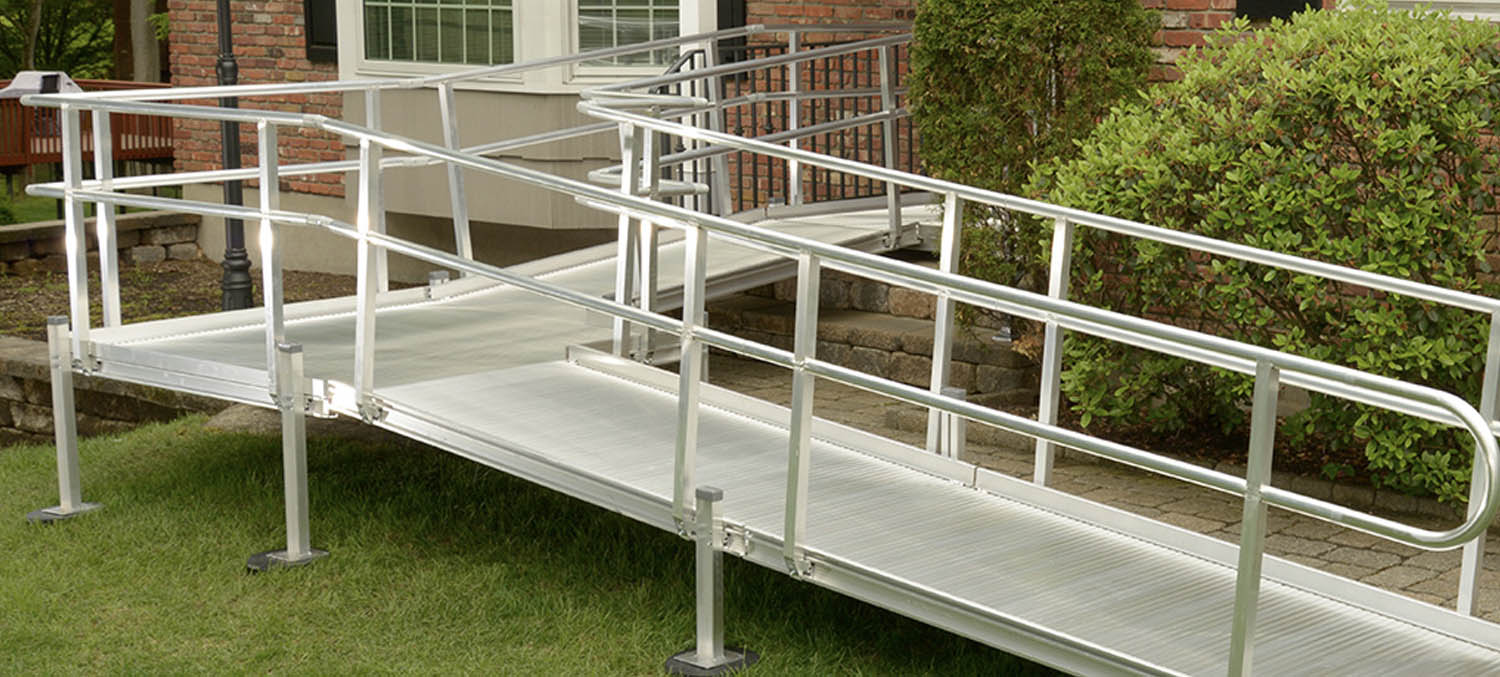 While for many years, America's seniors have opted for the amenities and services offered by assisted living communities, this trend is quickly coming to an end. Today, reports from the AARP have shown approximately 90% of seniors hope to remain in their homes as they age. This change is largely driven by the rising costs of assisted living, greater availability of home services such as meal delivery services and home nurses, as well as the advancement of age-appropriate home modifications. The devastating impact that COVID-19 had on nursing homes has also added to this shifting change.
Due to increased life expectancy, rising education levels, lower poverty rate, and long-term work opportunities, more Americans than ever are electing to age in place. There are many benefits to aging in place, such as being close to family and friends as well as staying connected to the local community. Additionally, these benefits, staying close to family and connected to younger generations, have been shown to significantly improve elder cognition and reduce the effects of Alzheimer's and dementia.
Although for many years homes were not designed for long-term care, today, there are numerous home-modification options American seniors can utilize to help stay in their homes well past retirement. The following are some of the many home modification and assistive living technologies that can help older generations age in place both safely and comfortably.
Personal Alert System
Each year, roughly one-fourth of Americans over the age of 65 suffer from a fall injury. One out of five of these falls will cause a serious injury such as a broken bone or head injury, which will double the risk of falling again. While falling is one of the most common issues among older generations, less than half of all elders will tell their doctor. A home monitoring system, otherwise known as a medical alert system, is an inexpensive and essential tool for elders aging-in-place as they can alert medical response teams in the event of a fall. Home monitoring systems can provide peace of mind for both individuals and their families and ensure that seniors who have fallen receive immediate medical attention. There are various types of person alert systems, ranging from devices that alert when pillboxes have been opened to devices that can alert family members or caregivers when a person has been inactive for a long period of time. These devices are most commonly worn around the neck and range from 20 to 80 dollars a month.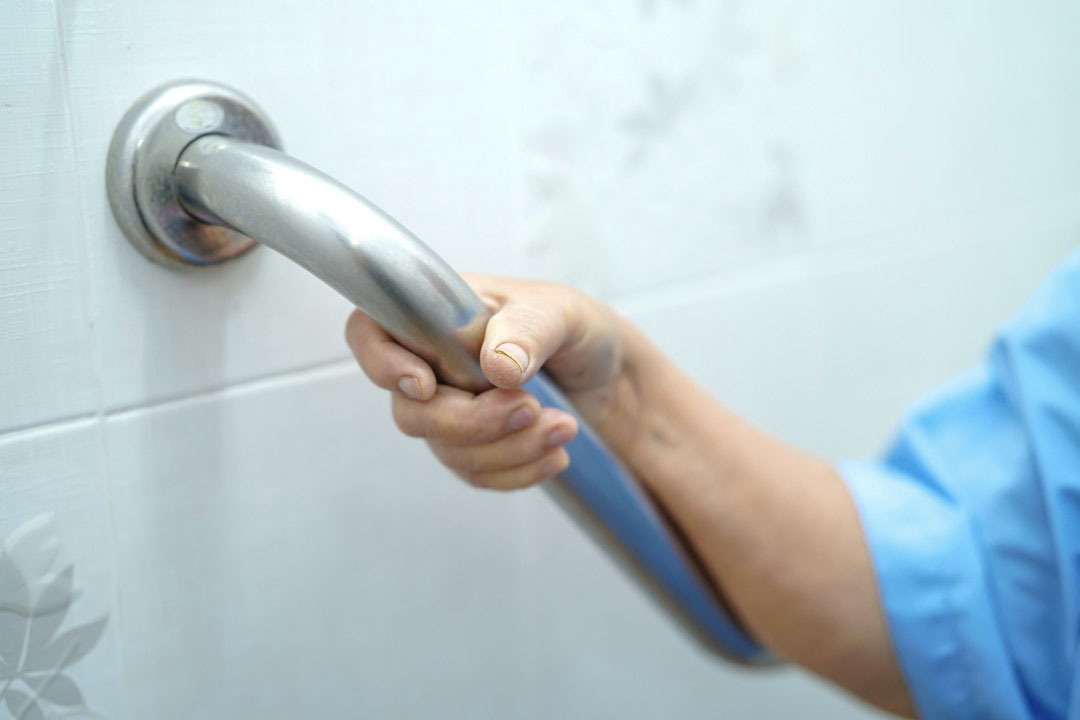 Grab Bar Installations
When modifying a home for aging-in-place, elders are encouraged to prioritize their bathroom modifications. One of the most dangerous areas of the home is the bathroom, with more than 1/3 of home injuries taking place while bathing or showering. For this reason, seniors can become reluctant to bathe or shower for fear of falling or injury. However, without frequent bathing, seniors can run the risk of developing staph infections and other skin problems.
Grab bars are an inexpensive and effective home modification that can help elders with strength, balance, and mobility issues continue to bath with confidence and without the help of an aid. Grab bars can be placed in various rooms throughout a home; however, seniors are encouraged to look for grab bars that can hold more than 250 pounds.
Ramps for Entryways with Steps
Falls are the leading causes of injury for individuals over the age of 65. Therefore, many of the modifications made for aging-in-place homes are done to limit the risks of falls. While many of these falls occur due to small hazards such as throw rugs and obstructed pathways, it is important that seniors aging-in-place take extra precautions to modify their home's fall risk locations. Home entry points are among the most common fall zones due to the high number of steps and frequency of use. In order to limit entryway, fall risks while aging-in-place, many seniors opt to modify their entryway by installing a wheelchair ramp or threshold ramp.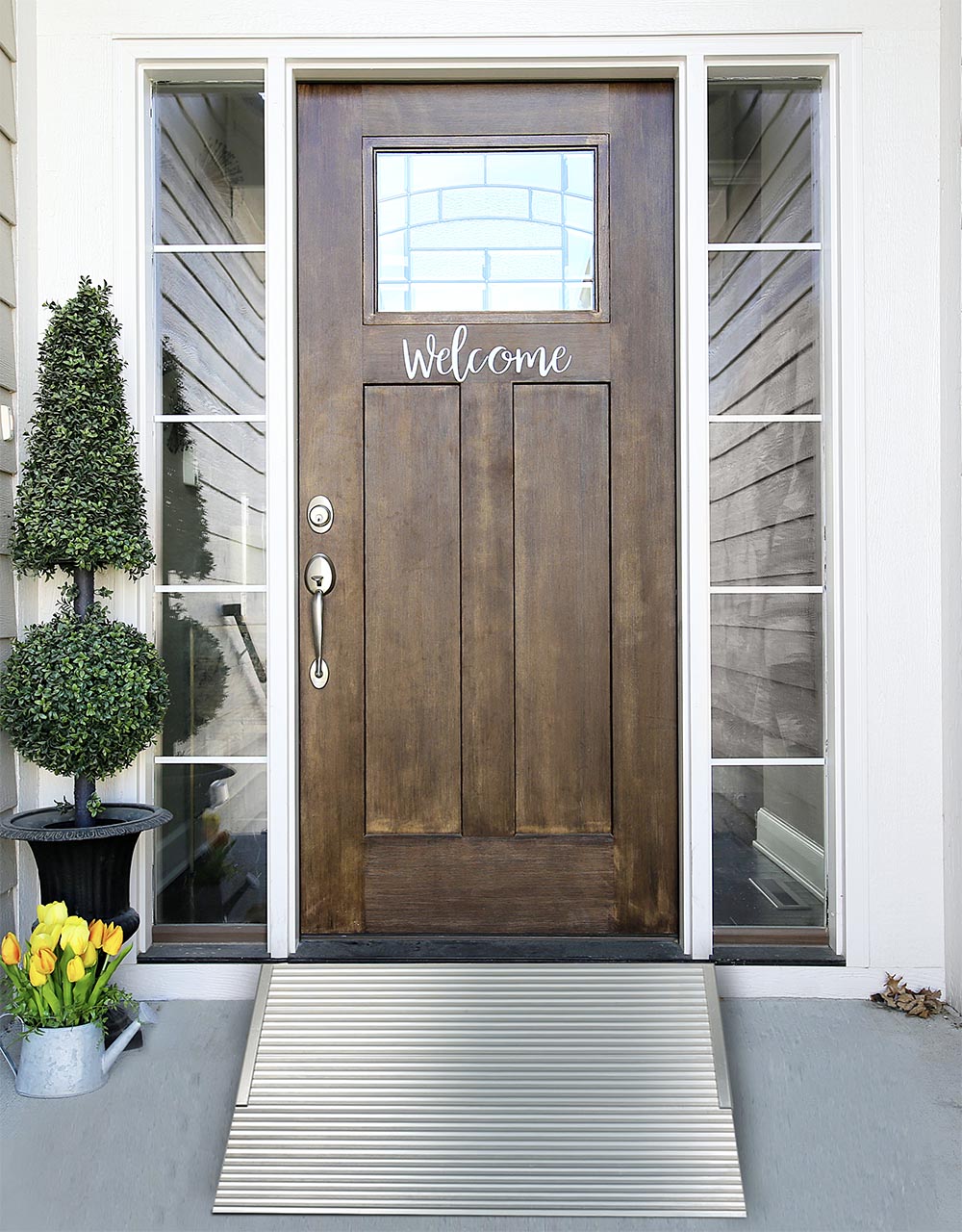 Threshold Ramp
When asked about the word "ramp," oftentimes, people will envision a long wooden wheelchair ramp leading up to a commercial or residential entranceway. However, ramps come in a variety of different sizes meant to solve various mobility issues around the home. Threshold ramps, often called step ramps, are ramps designed to help seniors transition between the interior and exterior door threshold or any small steps throughout the home. Threshold ramps prevent falls from occurring between any floor transitions throughout the home. These ramps come in various heights ranging from ½ inch to 2 inches and four adjustable leg models ranging from 1 ½ inch to 8 inches.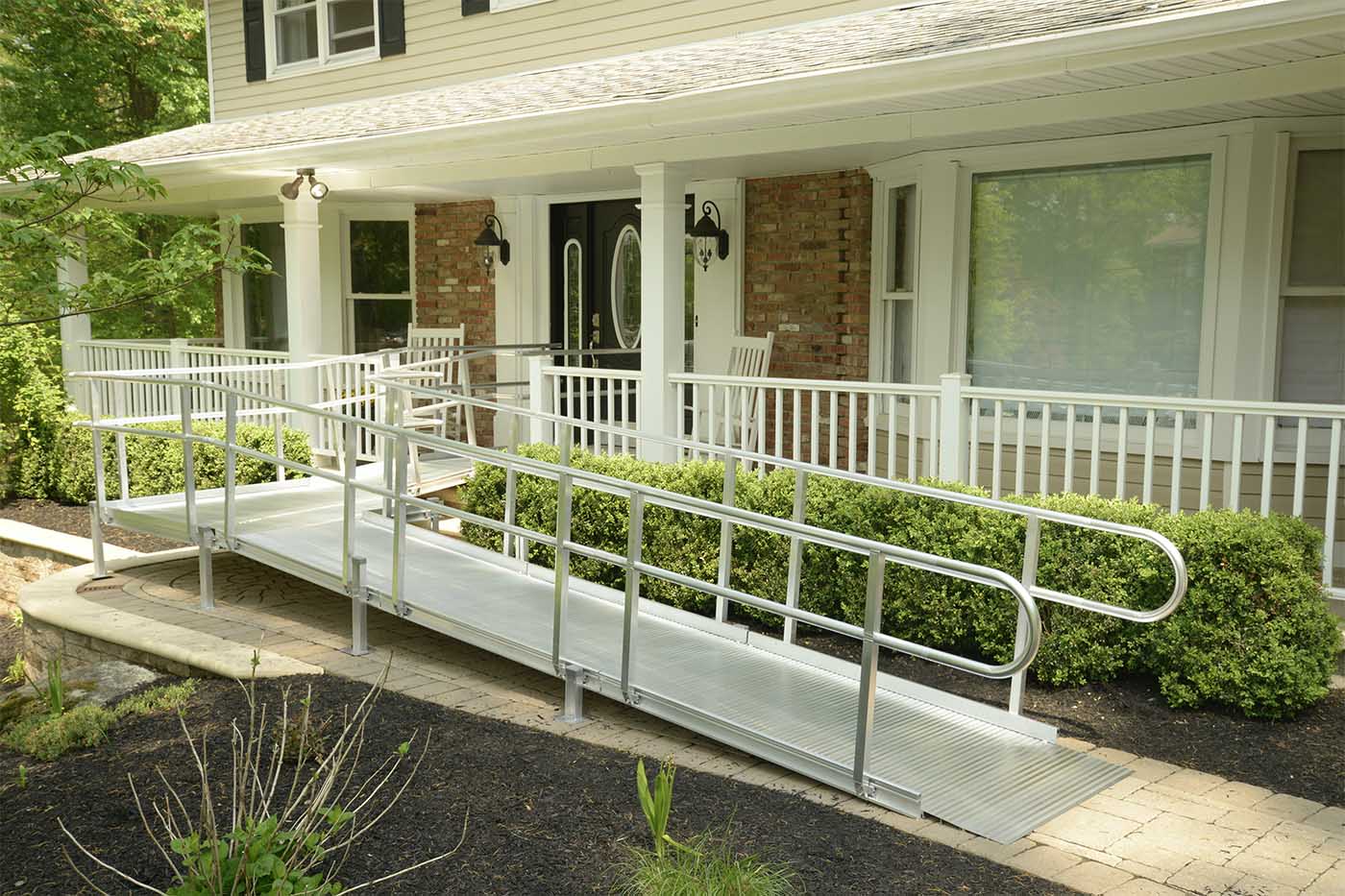 Wheelchair Ramp
One of the most widely used ramps in both residential and commercial settings is the wheelchair ramp. Although wheelchair users are the most common people who utilize wheelchair ramps, these ramps are also recommended for seniors who use a cane, walker, crutches, or artificial joints. Wheelchair ramps help those with mobility and balance issues reduce their fall risk while providing easy access to the home. When researching what ramp best suits a home, it is essential that potential buyers look for ramps that follow ADA guidelines. ADA ramps are ramps that adhere to the Americans with Disabilities Act which sets guidelines for ramp safety.