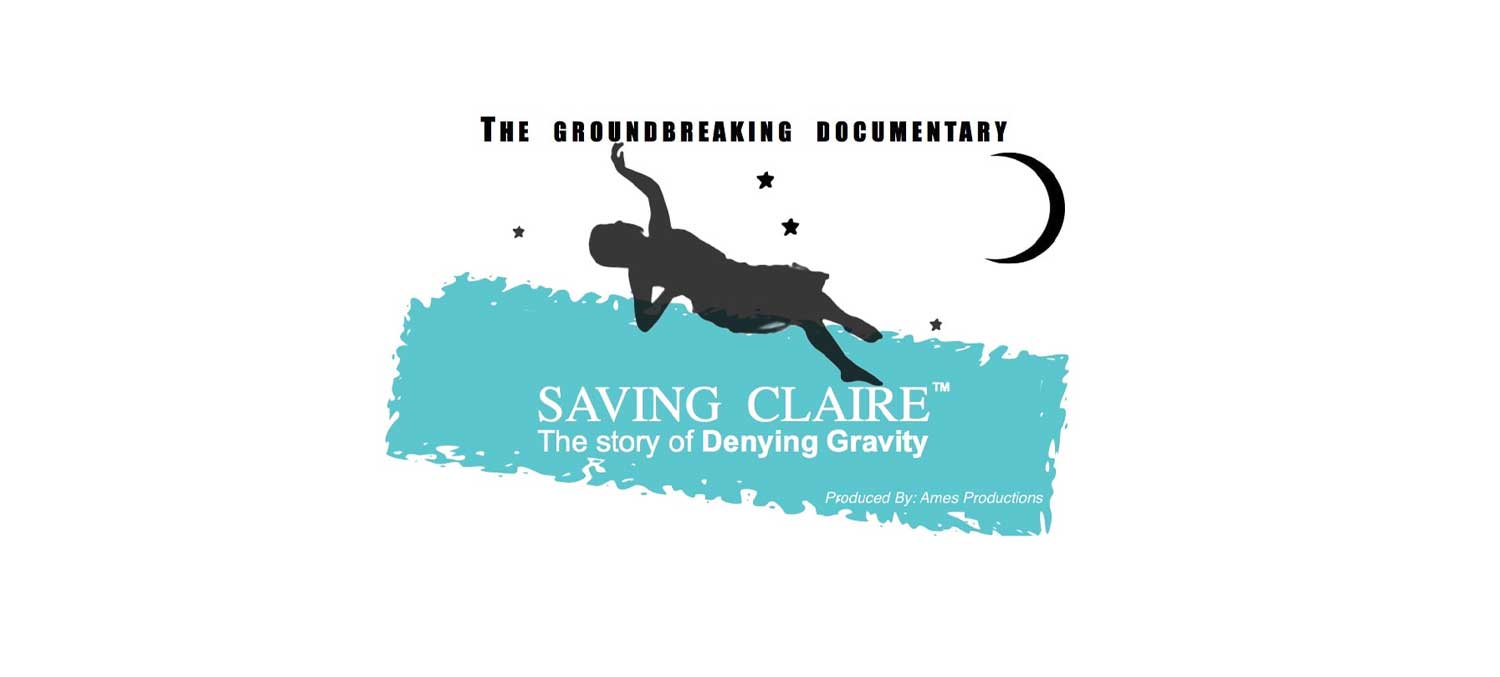 Documentary Screening Events Entertain And Connect Seniors With Info & Resources
"What if you could entertain people AND help keep them from falling?" asks National Ramp's Andrew Miller. "This project does both, and our support—and rollout of screening events with the producers—aims to continue and enhance that trend."
As part of National Ramp's continued efforts to help senior adults age in place in their homes, the company has joined as a sponsor of the documentary film
"Saving Claire: The Story of Denying Gravity."
Produced by Ames Productions in partnership with The Thriving In Place Project the groundbreaking documentary "Saving Claire" tells the story of Linda Goldman, a woman who—at the age of 70—created a theater company for senior adults and wrote the play "Denying Gravity" about an independent retiree whose life is altered after a fall.
Data show that 911 falls calls drop after performances of the play, and all responses to the screening events so far indicate the same effect: audience members care about Claire, and come along on her journey, learning and changing in the process. "I was overwhelmed—someone cares," said Cathy from Florida after a screening event. "A serious approach to a serious problem. Drama is a very powerful tool – it draws in people as no other medium can."
"Al and I enjoyed the presentation today. It was wonderful and well-received," said another audience member. "I took off my regular socks when I got home and put on a pair of non-slips!"
"According to the National Council on Aging, falls are the leading cause of fatal and non-fatal injuries for older Americans. National Ramp understands the devastating effects falls can have, and we know that a ramp can help seniors safely age in place," said Mr. Miller, Marketing Director of National Ramp. "When we found out about this film, the community education project, and its wonderful goal of falls prevention, we wanted to get involved."
National Ramp's involvement includes an on-air interview with a National Ramp Freedom Now specialist, who discusses how ramps can play a vital role in fall prevention.
The film premiered on September 15th, and screening events are drawing hundreds of people. These community events include audience participation exercises and opportunities to engage with experts in their region focused on falls prevention.
Beginning in 2020, the project will be rolling out into cities throughout Florida and nationwide, and then on to Public Television. The local involvement and interactive nature of the screenings are reaching an at-risk population with critical messaging and paths to fall prevention action.
For more information on the Saving Claire Falls Prevention Project, including information about screening events, visit https://www.savingclaire.com. The trailer for the film can be found at: https://vimeo.com/378831060.