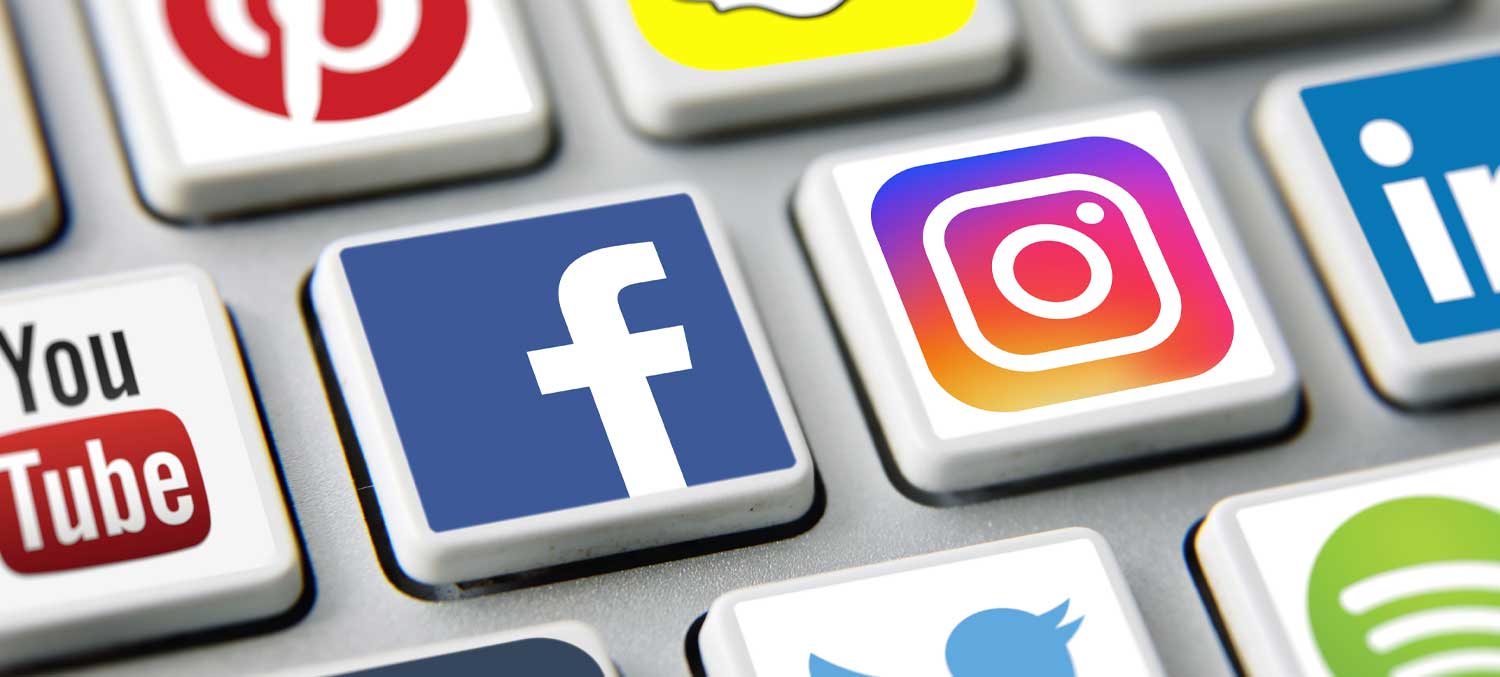 National Ramp knows that your life in a wheelchair extends beyond your wheelchair ramp. If you're newly disabled or finding it hard to connect locally with people who can relate to your experience, you may want to turn to social media. Social Media allows us to form online communities with people across the world. Finding a community can give you many benefits, from practical advice and tried and true "life hacks" too emotional benefits like creating new friendships and feeling less alone.
National Ramp is happy to share advocates, influencers, and organizations that you should know. Check out their social media accounts and websites, give them a follow, and maybe you'll learn something new or find a new community!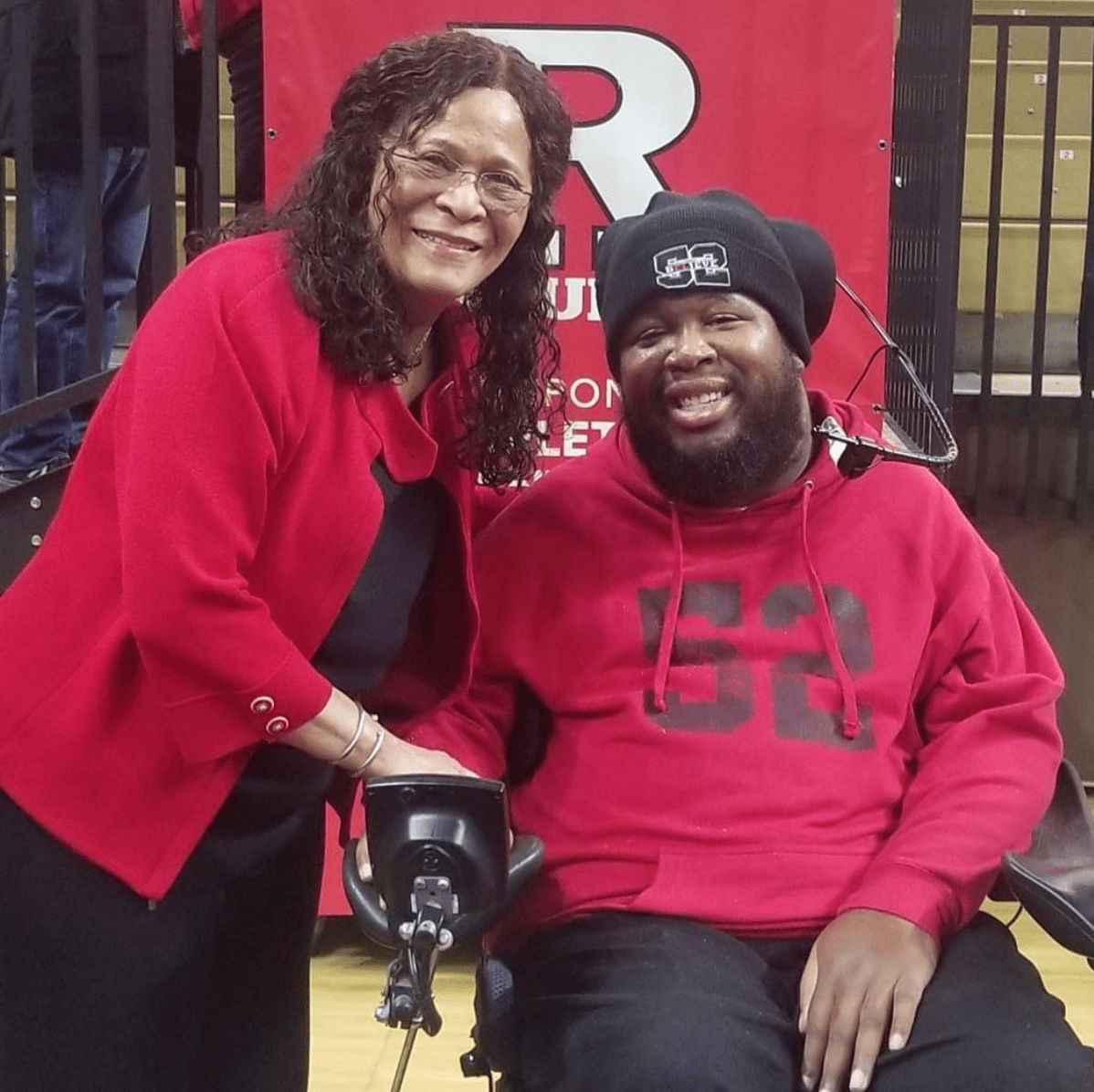 Eric LeGrand
(https://www.instagram.com/ericlegrand52/) Eric was a defensive tackle playing for Rutgers University in New Jersey when he was paralyzed during a game against Army in November 2010. His high-profile Spinal Cord Injury has allowed him opportunities to advocate for others who have suffered from SCIs. Eric launched Team LeGrand in 2013 and has raised over $1 Million for the Christopher and Dana Reeve foundation and even has a charity walk, A Walk to Believe.
You can keep up with Eric's speaking engagements and vlogs on his Instagram page, as well as updates on his physical therapy sessions at the Kessler Institute for Rehabilitation.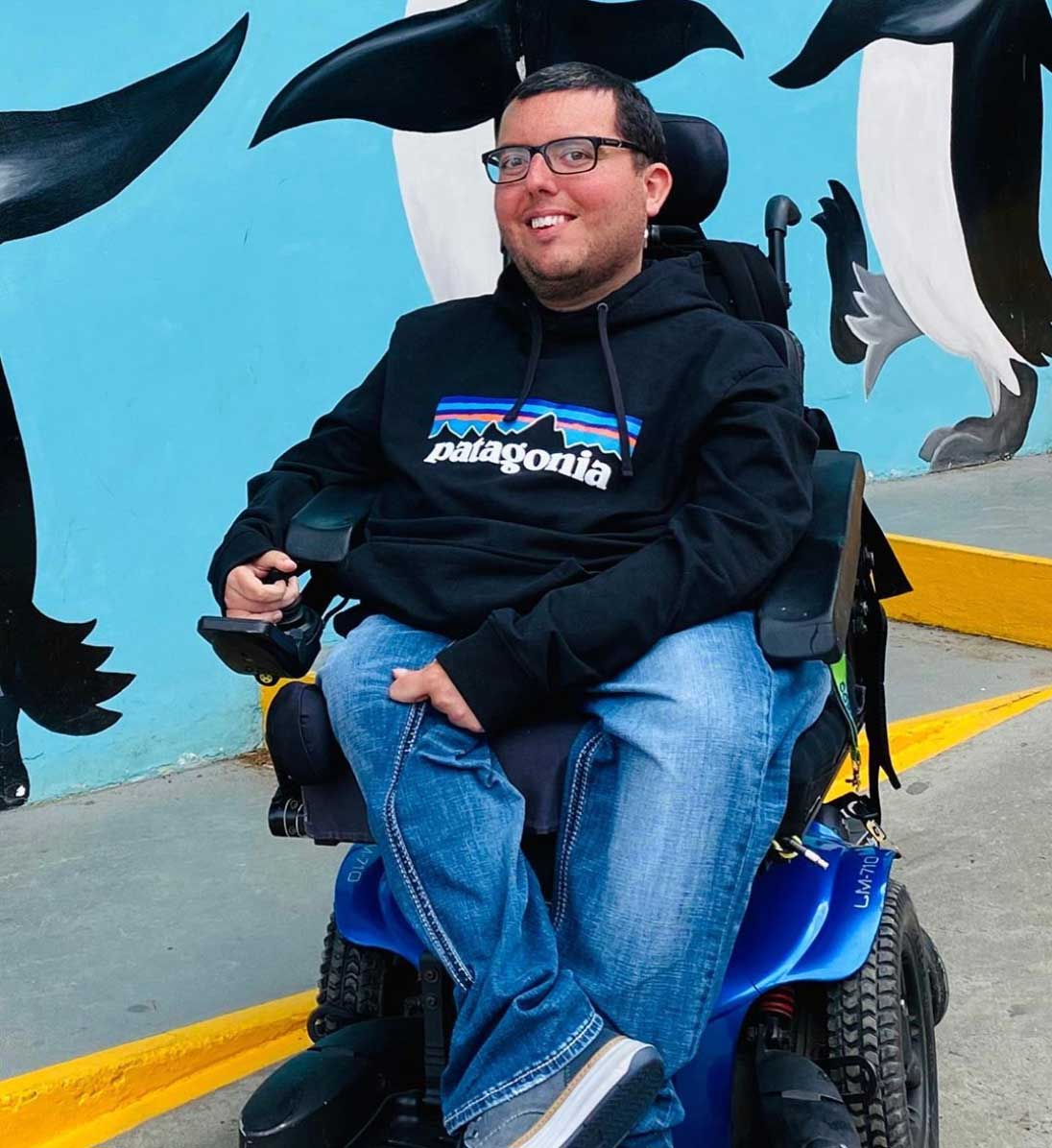 Cory Lee
(https://www.instagram.com/curbfreecorylee/) Cory is a Travel Blogger who has Spinal Muscular Atrophy. From his power wheelchair, he has traveled to 7 continents and 37 countries. Cory's website (https://www.curbfreewithcorylee.com/) has articles with travel suggestions for disabled travelers. And his Instagram page is filled with beautiful pictures from his travels. If you thought that your wheelchair would prevent you from seeing the world, Cory is proof that you can, and he has the advice to help you plan your trip, too!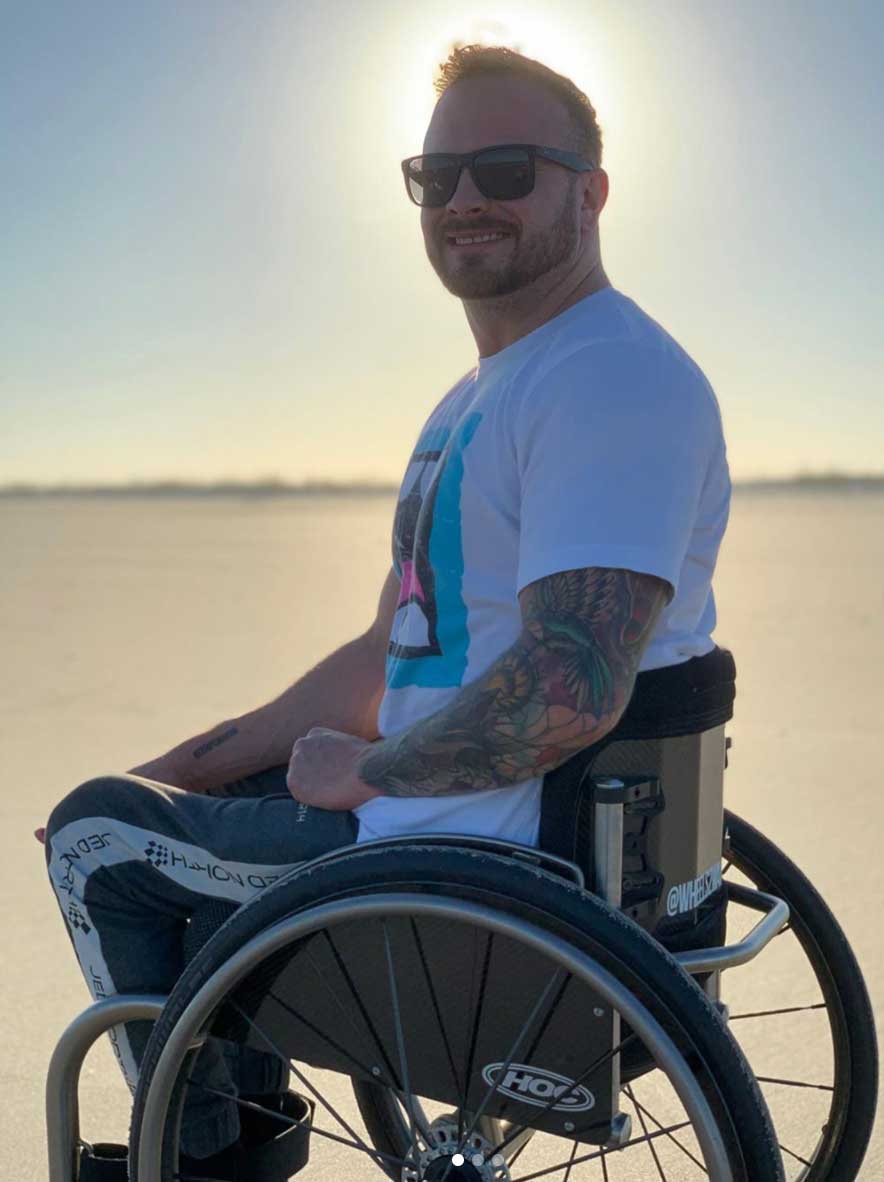 Richard Corbett
(https://www.instagram.com/wheels2walking/) Richard suffered an SCI in 2010 when he fell 50 feet while out for a run. Richard initially suffered from serious depression in the adjustment period after his injury, and now, he has a popular YouTube Channel (https://www.youtube.com/wheels2walking), where he shares videos to encourage and support people who have suffered injuries and are learning how to adjust to their new lives.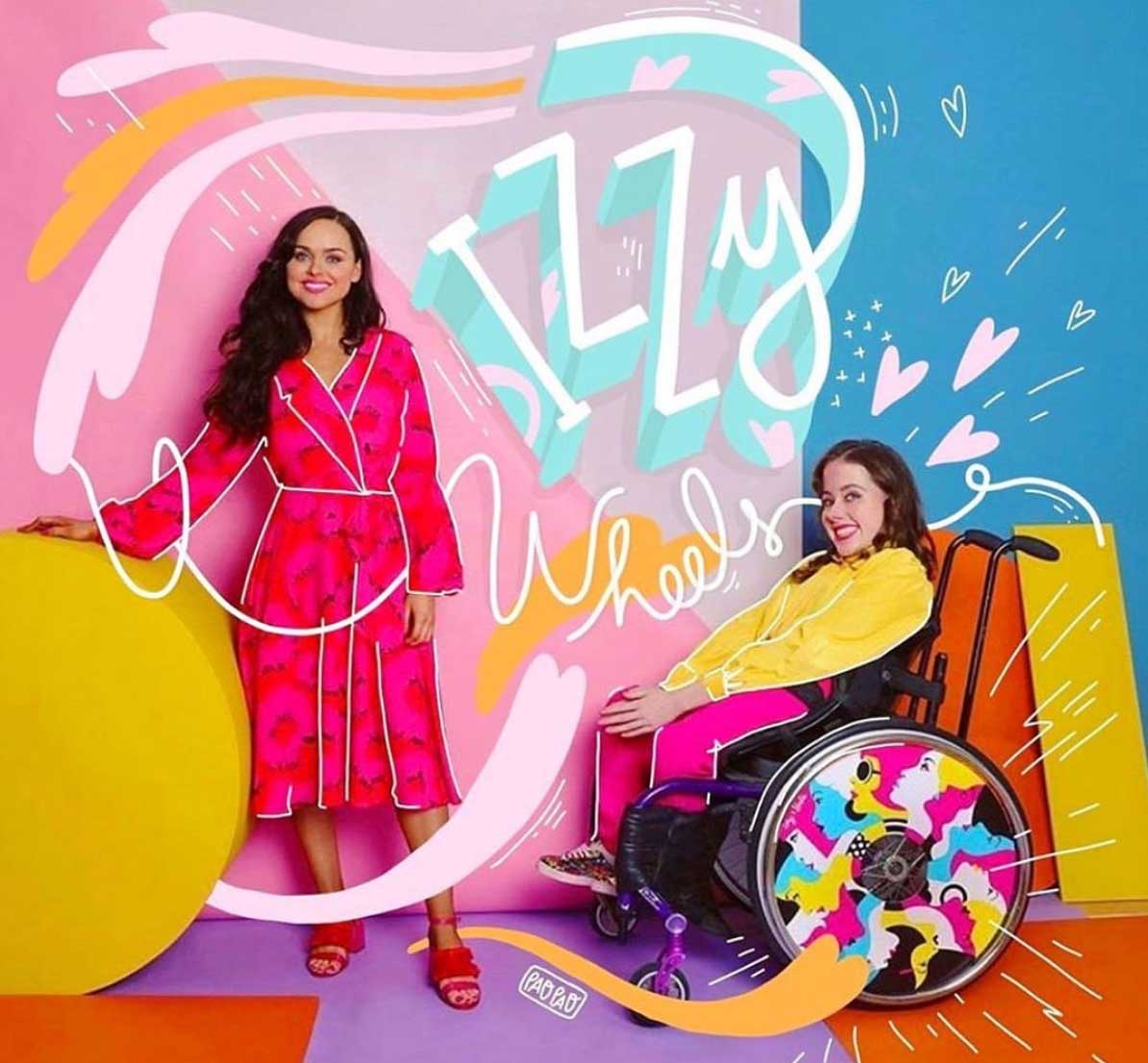 Izzy Wheels
(https://www.instagram.com/izzywheels/) Sometimes you just want to look at positive, colorful accounts on social media, and Izzy Wheels is a great one. Izzy Wheels makes designer wheel covers for wheelchairs. Based out of Dublin, Ireland, founded by sisters Ailbhe and Izzy. Izzy was born with Spina Bifida, and Ailbhe made the first wheel cover as part of her final year college project. Their Instagram account is a burst of color and positivity and good for a smile anytime! Their colorful wheel covers ship worldwide and encourages their clients to showcase their personalities.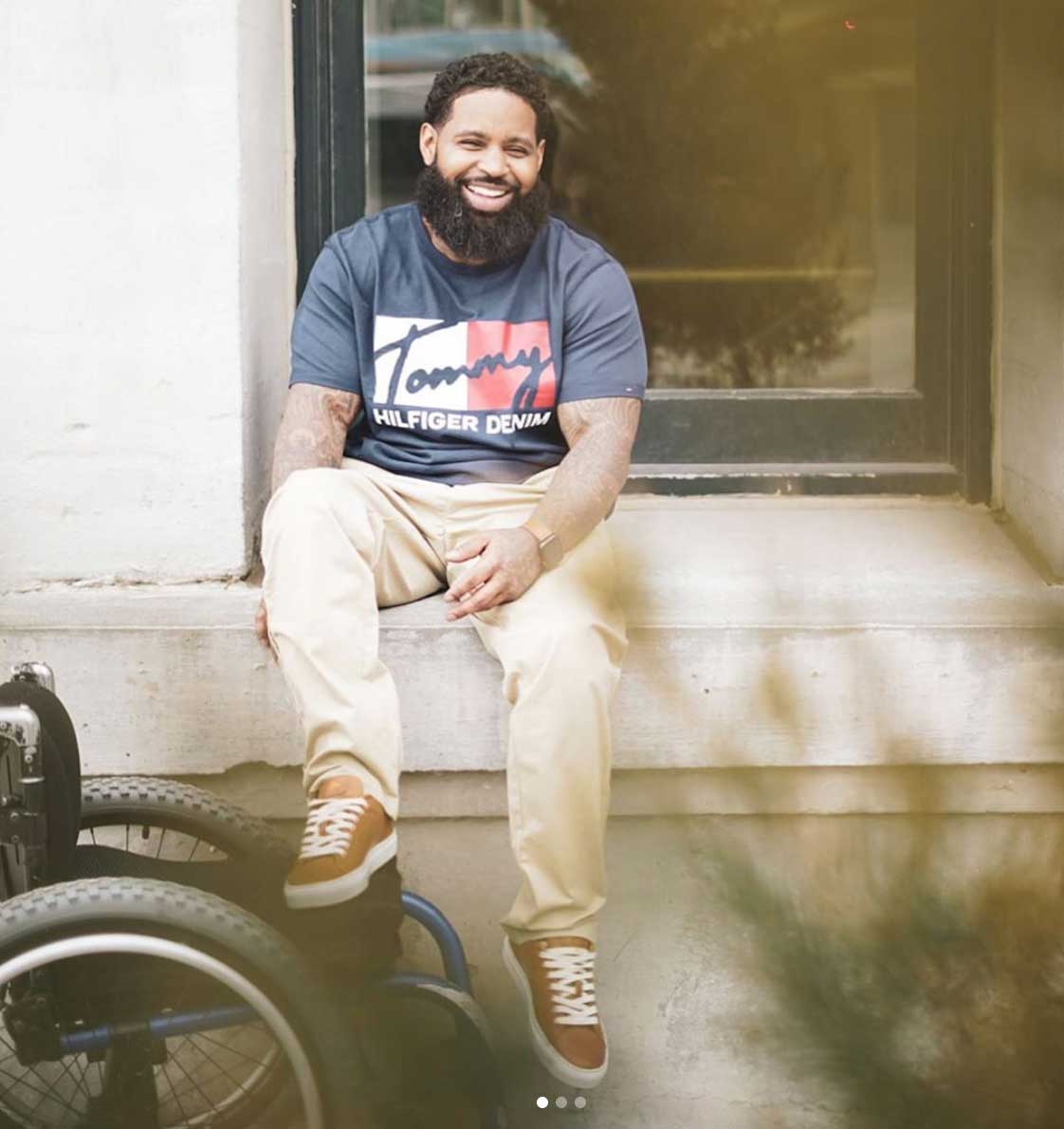 Wesley Hamilton
(https://www.instagram.com/iamweshamilton/) Wes Hamilton is a philanthropist, athlete, motivational speaker, and model. His popularity grew after an appearance on the popular Netflix show Queer Eye. Based in Kansas City, he became disabled after injuries sustained by gunshot wounds. He has a nonprofit called Disabled but Not Really that works to bring positivity and hope to the disabled community, which focuses on health and fitness.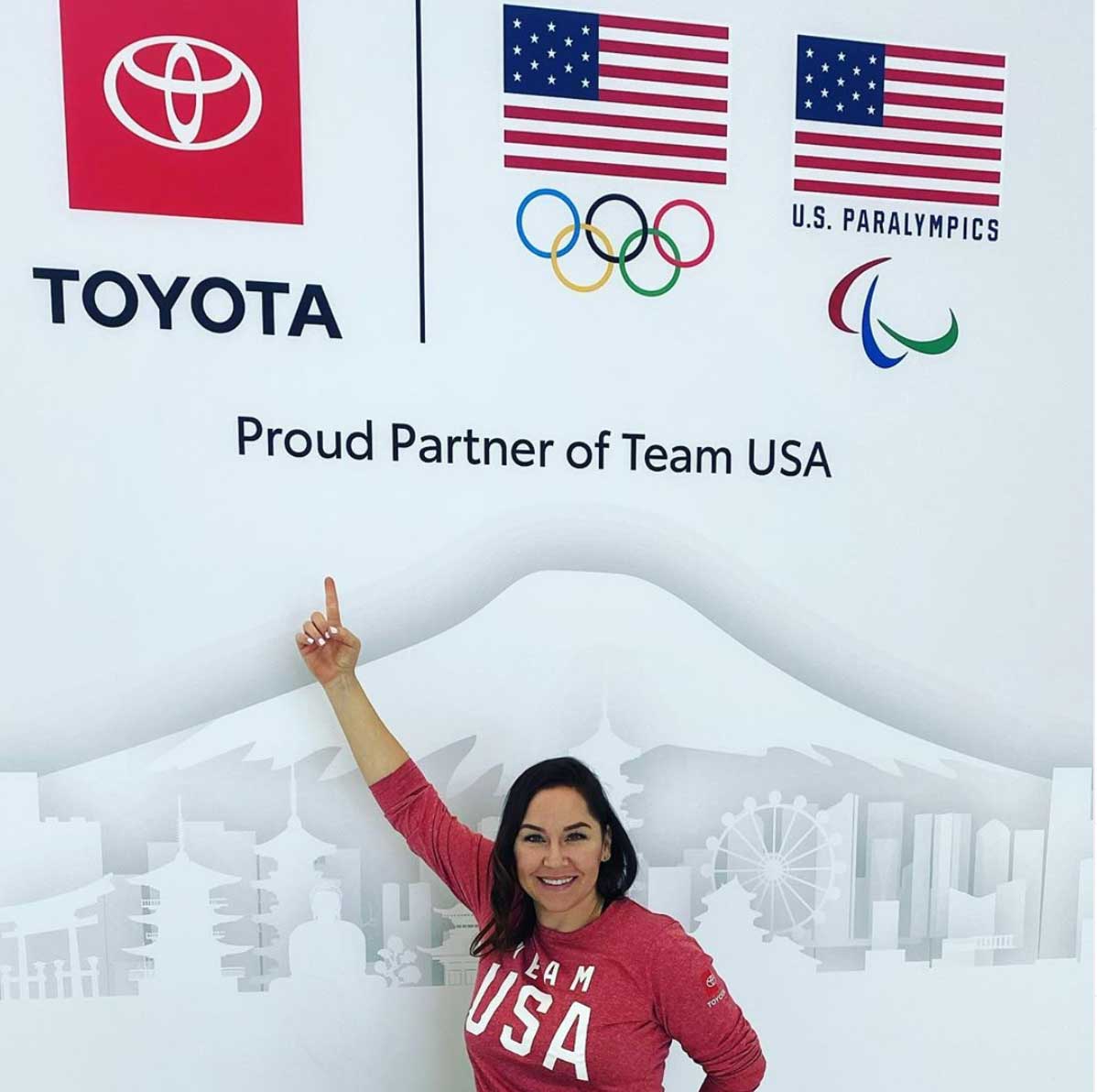 Alana Nichols
(https://www.instagram.com/alanathejane/) Alana is a former Paralympian and is the first American woman to have medaled in both Summer and Winter games. A snowboarding injury when she was 19 left her paralyzed. She is still an active athlete and the president of the Women's Sports Foundation. She is an advocate for women in sports and adaptive sports. In addition to keeping up with her workouts and speaking engagements, her Instagram page also features her adorable son, Gunnar.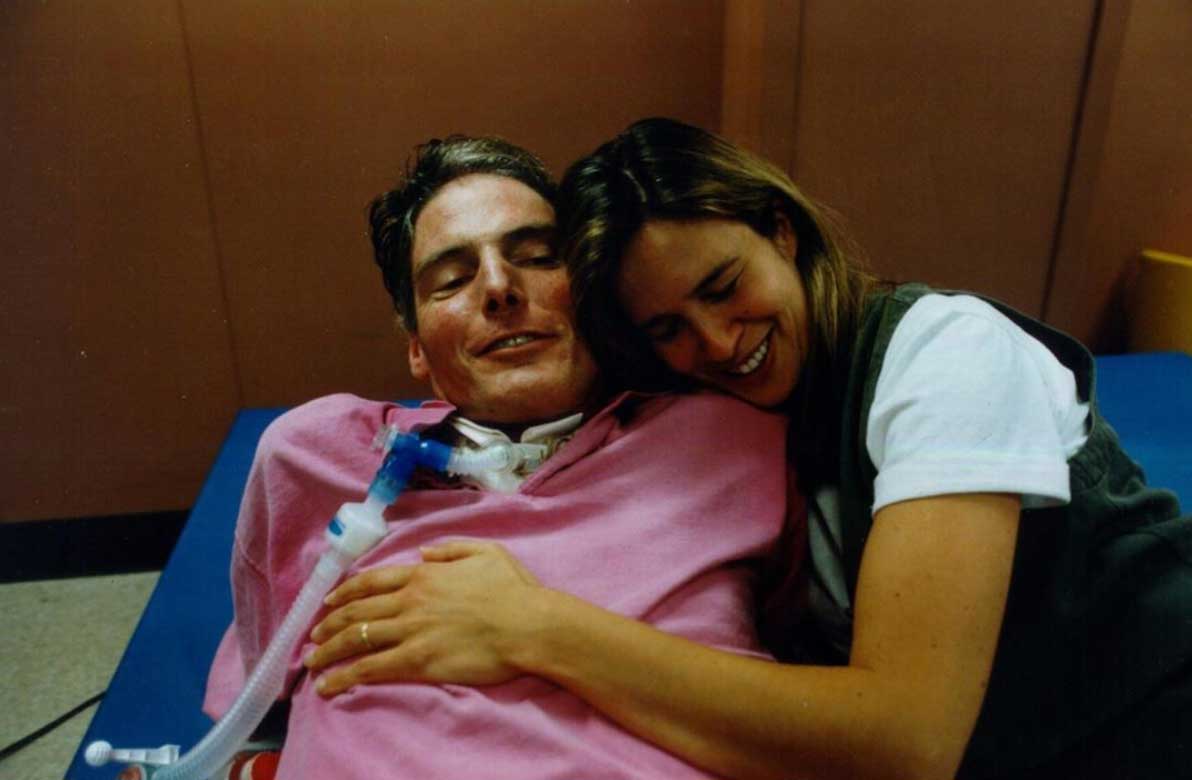 Reeve Foundation
(https://twitter.com/reevefoundation) The Christopher and Dana Reeve Foundation is committed to curing spinal cord injuries and is at the forefront of innovating research and physical therapy methods dedicated to improving the lives and mobility of people living with an SCI. They are also a font of knowledge for support and information for people who are newly injured and their families. Follow them on Twitter for links to articles and information about upcoming events and their Instagram (https://www.instagram.com/reevefoundation/?hl=en) for recaps and takeovers from others living with #SCI.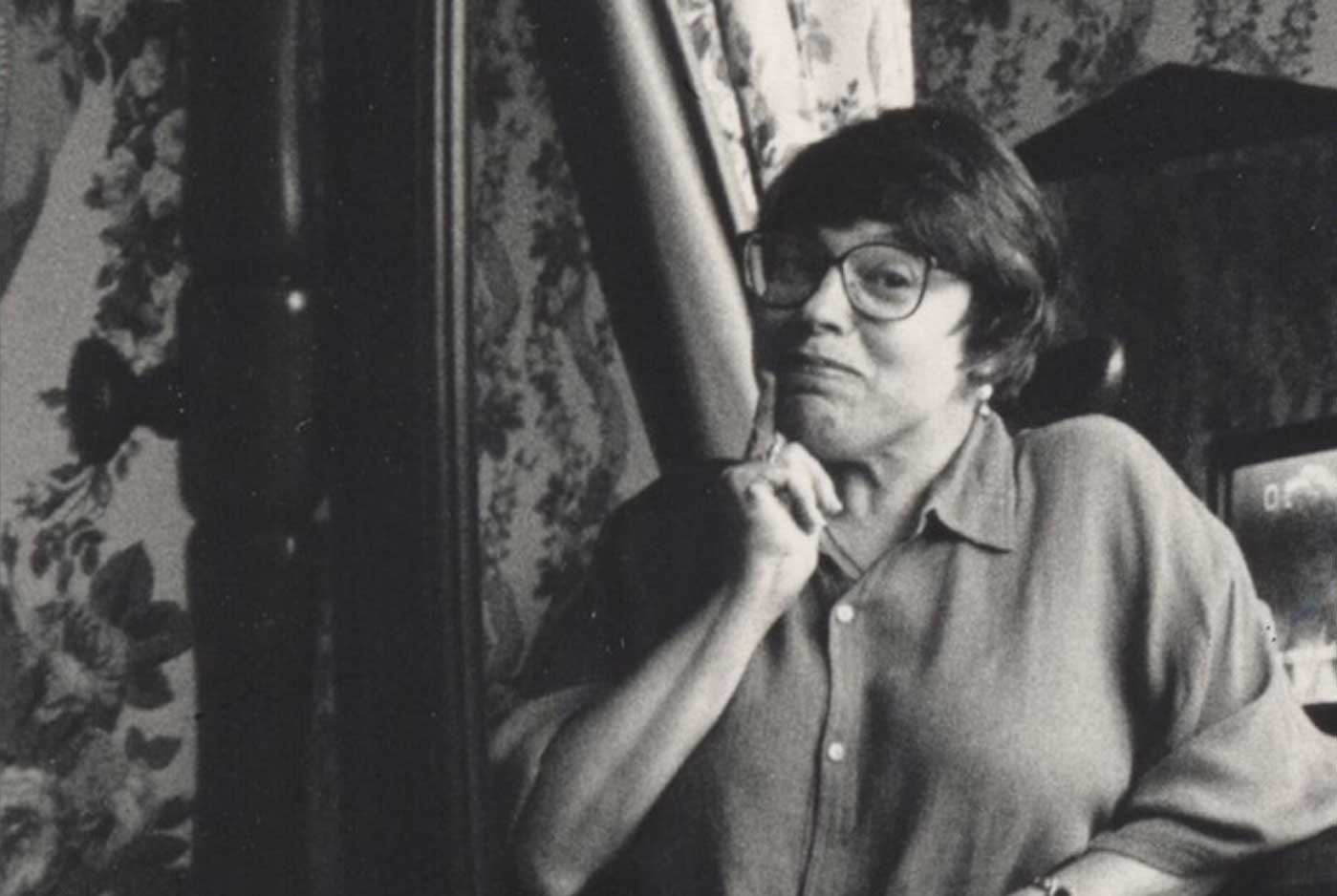 Judy Heumann
(https://twitter.com/judithheumann) If you watched the Netflix documentary "Crip Camp: A Disability Revolution," you may have been impressed by Judy Heumann, the camp counselor turned disability rights activist. She successfully sued the Board of Education of the City of New York to become the first wheelchair user to teach in the New York City school system. She was later instrumental as an activist in the passage of many fundamental civil rights laws for the disabled, including the Rehabilitation Act of 1973 and the ADA. Disabled due to Polio as a young girl, Heumann has been on the front lines of disability rights, vigorously fighting for a more accessible society from inside and outside the government. Time Magazine also honored her in their "100 women of the year" series in 2020.

Move United Sport
(https://www.instagram.com/moveunitedsport/, https://www.facebook.com/MoveUnitedSports/, and https://twitter.com/moveunitedsport.)
If you are interested in learning more about adaptive sports, Move United Sport should be your first stop. Disabled Sports USA and Adaptive Sports USA merged in May 2020 to become Move United Sport. With their network of 145+ chapters, they can connect you to the local sport that you want to try. They are also behind the brand-new wheelchair football league. An excellent resource for those who want to stay active and connected through sports, whether a youth who is looking to try out different activities or a Wounded Warrior wanting to stay active and connect with new people.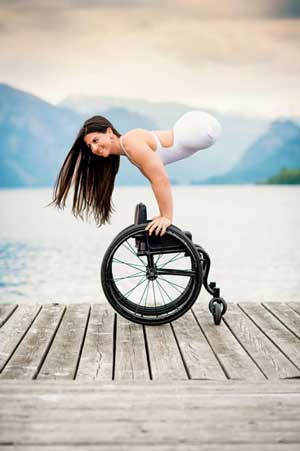 Jen Bricker-Bauer
(https://www.instagram.com/jenbricker/, https://www.facebook.com/JenBrickerBauer/, and https://twitter.com/jenbricker1) Jen was born without legs and adopted by a family who encouraged her to always push her boundaries and not let her physical disability stop her from attempting and achieving her goals. As a child, she was a gymnastics fan, and her favorite gymnast was Dominique Moceanu. Later in life, Jen discovered that the gold-medalist was her biological sister! Jen is an award-winning tumbler and author of the bestselling memoir Everything Is Possible: Finding the Faith and Courage to Follow Your Dreams. She works as a motivational speaker and aerialist across the globe.

SPINALpedia
(https://www.instagram.com/spinalpedia/, https://www.facebook.com/SPINALpedia/, and https://twitter.com/spinalpedia​​​​​​​) SPINALpedia is an online social mentoring network for people who are living with spinal cord injuries. A user-generated catalog of articles and videos for support, it's a great resource for anyone living with an SCI, from those newly injured, to those wanting more on a specific subject, to caregivers looking for insight. Their website is a library for those looking for tips, advice, and community.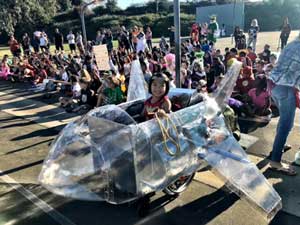 Magic Wheelchair
(https://www.instagram.com/magicwheelchair/, https://www.facebook.com/magicwheelchair/, and https://twitter.com/magicwheelchair/) Magic Wheelchair is an organization that creates epic wheelchair costumes for kids, at no cost to their families. Through the hard, creative work of staff and volunteers, wheelchairs are turned into cars, princess thrones, and other amazing fantasies. The organization was started by a family whose son has Spinal Muscular Atrophy. His request to be a pirate for Halloween sprouted the idea that led to an organization allowing kids in wheelchairs to have magic moments!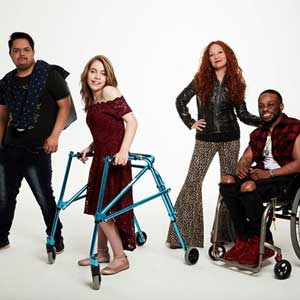 Runway of Dreams
(https://www.instagram.com/runwayofdreams/, https://www.facebook.com/runwayofdreams/, and https://twitter.com/RunwayOfDreams1) If you've read our article on adaptive clothing, you may be interested to learn more about Mindy Scheier, the woman who gave the TED talk included in the video. In response to her son's need for functional clothing that he could feel confident in, Mindy founded Runway of Dreams.
Follow Runway of Dreams on social media to see how they are continuing to push and support for inclusive design in the fashion industry. See videos of their adaptive runway shows and learn about their programs, plus find which retailers are introducing new adaptive clothing lines.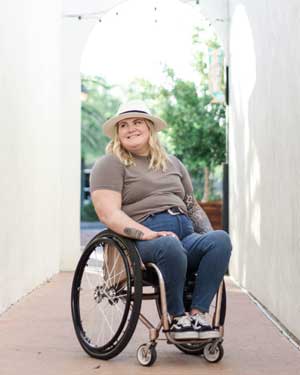 Maegan Blau
(https://www.instagram.com/bluecopperdesign/ and https://www.facebook.com/bluecopperdesign/) Many interior designers are embracing accessible design to meet the needs of the disabled and senior populations. This design philosophy merges the wants and tastes of clients with the function needed to accommodate a wheelchair, dexterity issues, vertigo, and other physical disabilities.
One such designer is Maegan Blau. Maegan is an interior designer and the owner of Blue Copper Design based in Arizona, specializing in ADA-compliant and accessible design. As someone with a spinal cord injury, Maegan is a wheelchair user herself, so she knows how important the function of interior design is for wheelchair users. Her Instagram features images of her bright and open designs, perfect for scrolling through on a rainy day, and her blog offers suggestions to improve your living space.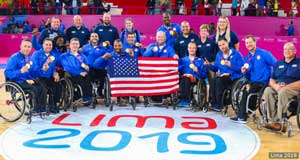 US Paralympics
(https://www.teamusa.org/, https://www.facebook.com/TeamUSA/about/, and https://twitter.com/TeamUSA) If you've enjoyed watching the Paralympics during the summer and winter games, keep up with the latest news on Team USA on social media. From updates and announcements of the athletes who will participate in the next games to clips of competition and behind-the-scenes training pictures, the US Paralympics social media accounts will scratch all your Paralympics itches.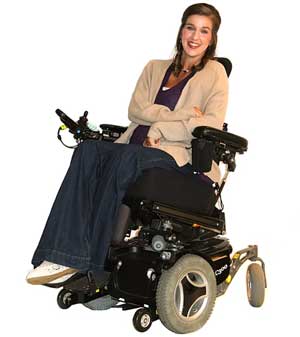 Tasha Schuh
(https://www.instagram.com/tashaschuh/ and https://www.facebook.com/tashaschuh99)
Tasha Schuh – Tasha suffered an SCI from an injury when she was in high school and used her experience as a quadriplegic to create her PATH program focusing on mental health and suicide awareness that she now shares with schools and administrators as a motivational speaker. She's written two memoirs about her life, the first is about her experience and life once her injury changed her path, and the other is about finding love as a person with physical disabilities.