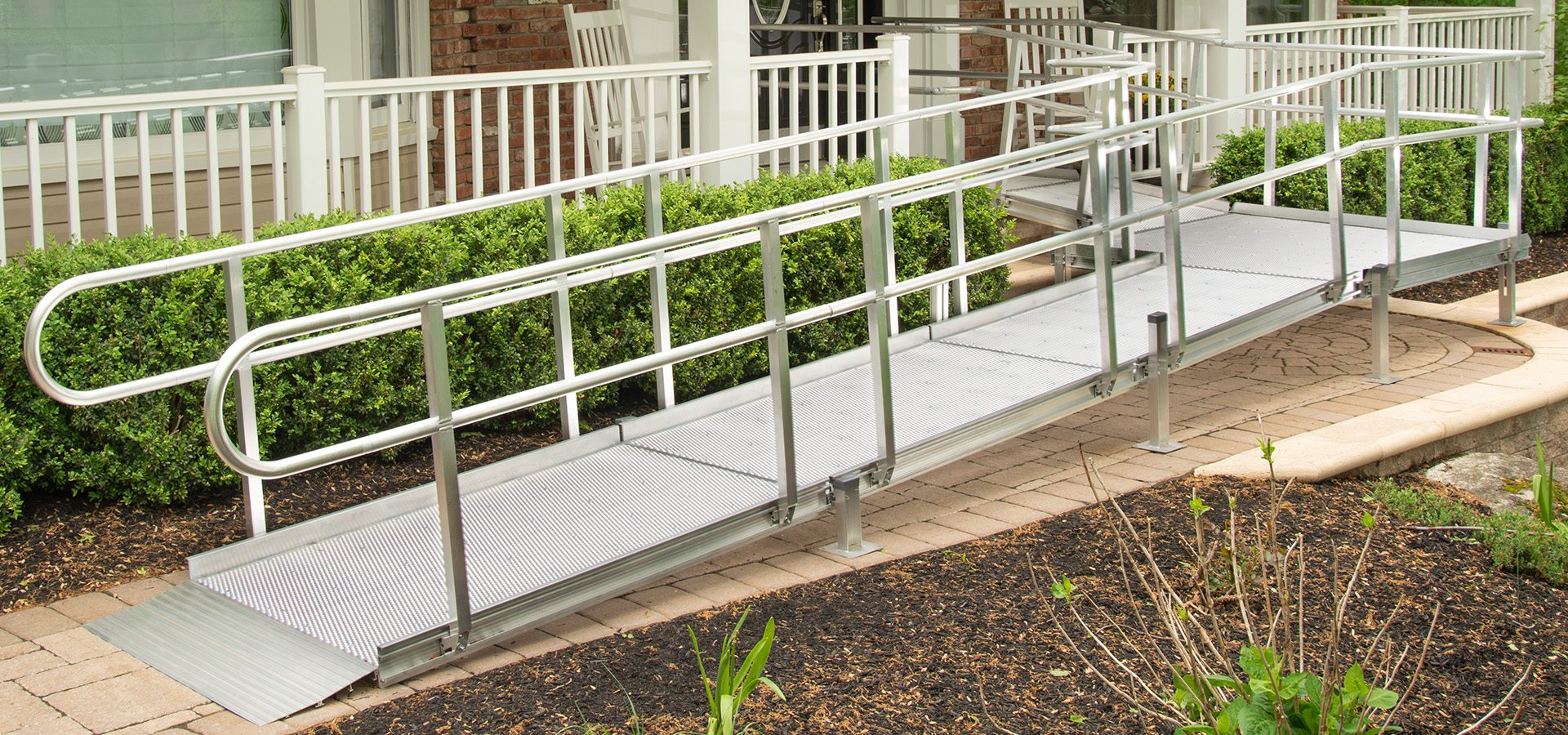 You've decided you are ready for a ramp for your mobility needs but are unsure which product is right for you? We're here to make the decision easy!
I am looking to get over small steps and door thresholds in my house, below 6."
National Ramp offers three threshold ramps for you to choose from. The best option for you may depend on the height needed.
– Journey aluminum fixed height threshold ramp – 2" threshold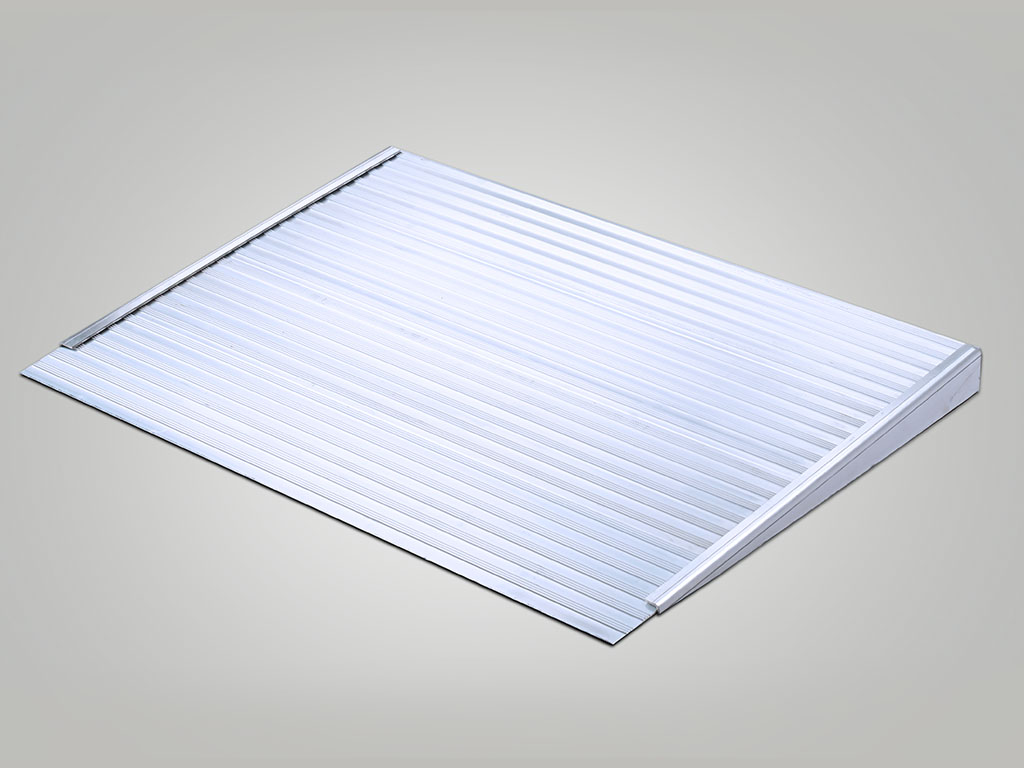 – Journey aluminum adjustable height threshold ramp – adjustable up to 3" and up to 6."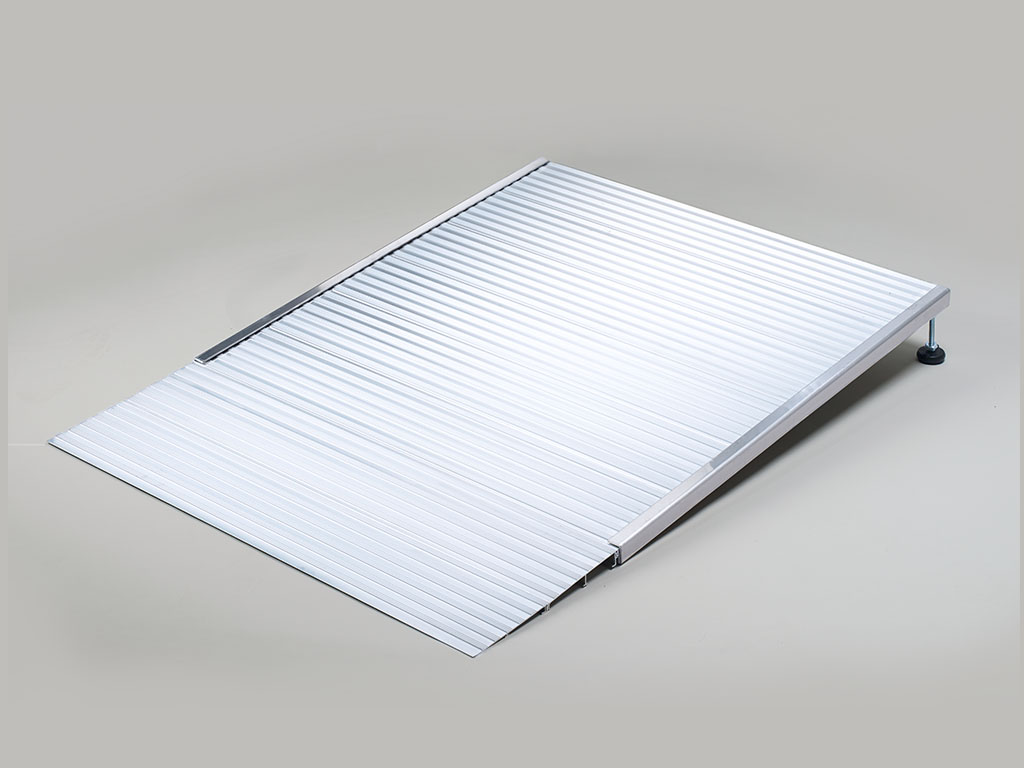 – Celebration rubber threshold ramp – in four sizes from ½" to 2".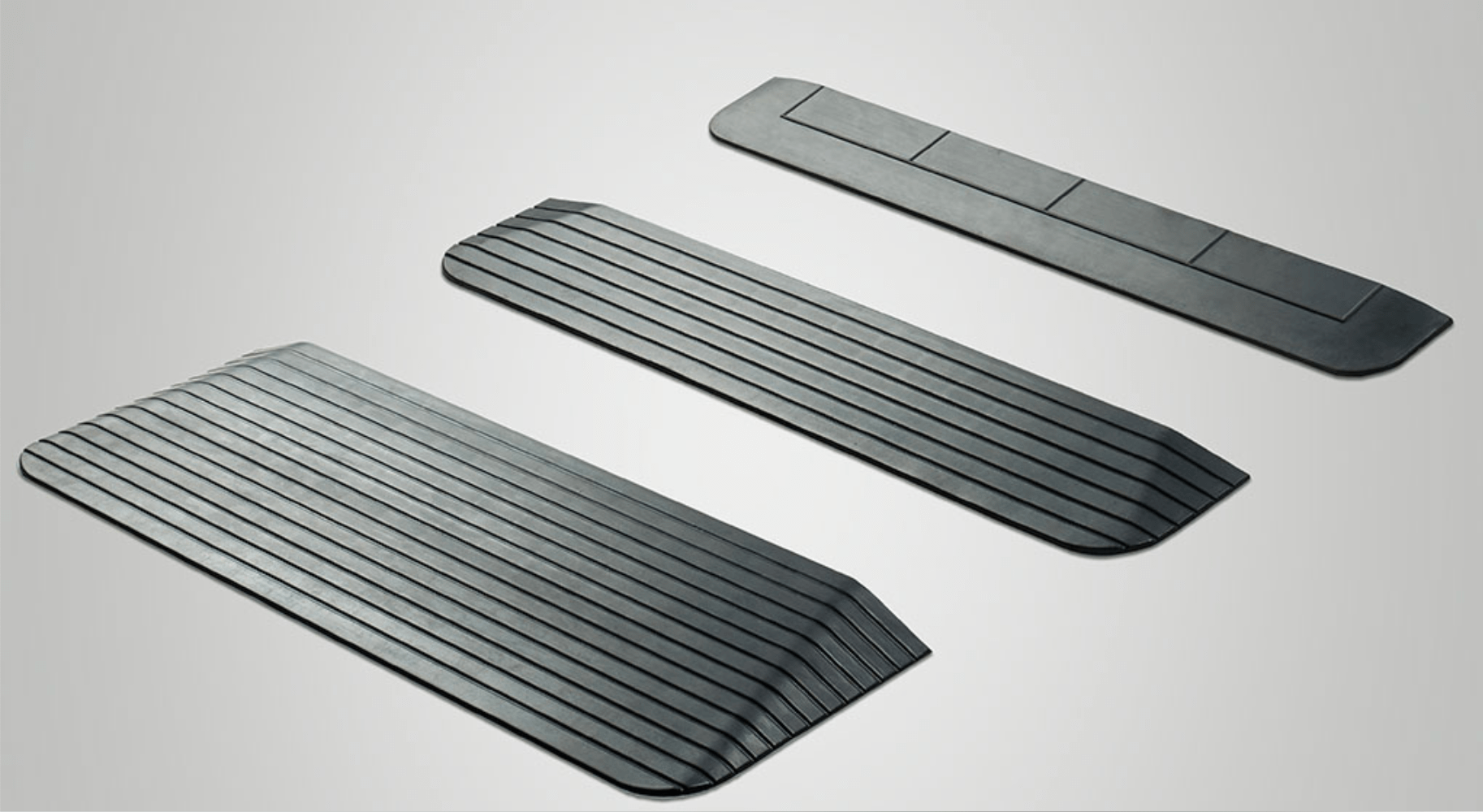 I need a travel ramp for on-the-go sidewalk navigation or for guests.
The Freedom series folding ramp fits perfectly in your car trunk or a closet for on-demand access to small elevations.
I am purchasing a ramp for my elderly parents, who live across the country from me and can't keep up with a high-maintenance ramp.
The two aluminum ramps manufactured by National Ramp: Liberty solid deck and Breeze open mesh, both require minimal maintenance for safe use. The aluminum will not rust or corrode, and the only maintenance required is to keep the ramp clear of debris, and some light winter maintenance to make sure the ramp stays safe.
I live in a climate with a lot of snow/rain and only have room for the ramp outside.
To maximize the amount of time on your ramp, consider one of the open-mesh ramps, Breeze and Triumph. The open mesh decking will allow the rain and snow to go right through. We still advise exercising caution during active precipitation, but the open mesh ramps won't collect puddles.
I live in an arid climate, and the ramp will connect to my existing wooden porch. I want the ramp to fit seamlessly with my home's exterior.
The Victory series ramp is made from pressure-treated kiln-dried Southern Pine, offering you the flexibility to paint or stain it to match your home's exterior. As the Southern Pine is a natural wood product, it best fits in low-moisture climates.
I want an open-mesh ramp, but I don't like the look of aluminum.
You have two options in this case:
1) The Triumph steel mesh ramp comes standard in a powder-coated Tuxedo Black color.
2) The Breeze aluminum mesh ramp can be powder-coated for an additional fee.
If you're looking for a custom color, talk to National Ramp about your options.
I am expecting that I will need the ramp for many years.
Both the Liberty and Breeze aluminum ramps come with a lifetime warranty.
Triumph and Victory can last for years, but both steel and wood are susceptible to deterioration over time. Consistent maintenance can help extend the life of both ramps.
I think that I will be moving in the next few years and will need a ramp at my new home.
All of our modular ramps can be reconfigured or removed with ease. While the warranty offered is only applicable for the initial installation, the Liberty and Breeze systems can more easily be relocated and reconfigured than Triumph and Victory.
I've reviewed the ADA requirements for a ramp, but believe that I'll need a ramp slope that is either less than a 1:12 slope due to space restrictions, or I will need more than a 1:12 slope for the ramp to reach its landing spot.
Our Triumph and Victory series ramps have been designed for a 1:12 ADA compliant slope, and varying from that 1:12 pitch, either more or less steep will create installation difficulties and won't provide the maximum aesthetics for the system. If your ramp needs to vary from 1:12, consider the Breeze or Liberty aluminum ramps. Your National Ramp dealer will check your mobility device and make sure that any variation is still as safe as possible.
The ramp's primary user has a wide mobility device, a heavy power chair, or has a long term prognosis that includes a large chair.
All residential ramps are 36" wide. The Liberty solid aluminum ramp has a 48" wide option for the comfort of those with wide mobility devices or who have concerns about the amount of weight on the ramp at one time.
While we never can fully predict changing circumstances, we suggest an initial installation of the 48" wide ramp for those who will need it in the future, so that the ramp does not need to be changed.
My town requires vertical picket railings, or, I have small animals and grandchildren who will be using the ramp, and I don't want them to fall off the ramp.
Vertical railings are available for the Breeze, Liberty and Victory series ramps.
We hope this resource has helped clarified which ramp product offered by National Ramp will best suit your current and future needs. For a chart view of the different features of each ramp, please download our Ramp Selector Guide. To move forward with your ramp installation, call us today to speak with a Freedom Now specialist and get connected to a National Ramp dealer in your area!