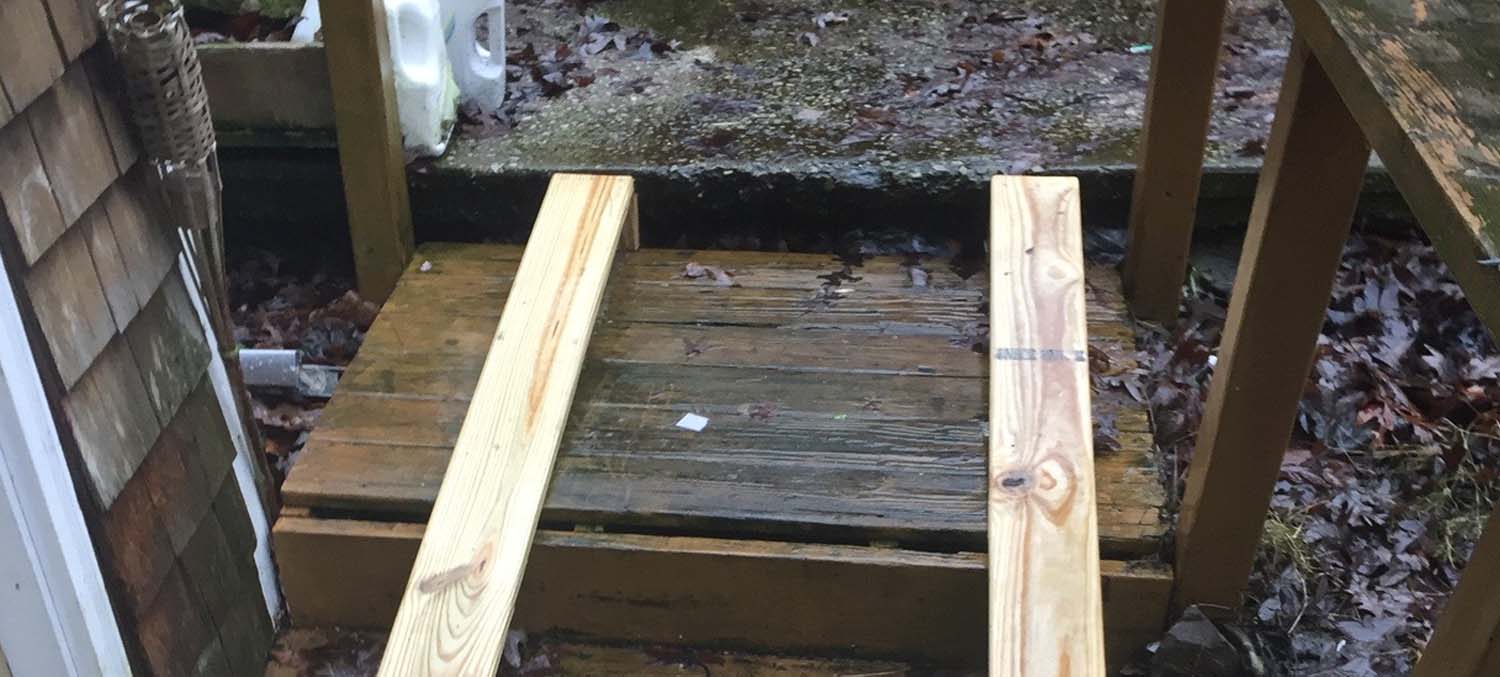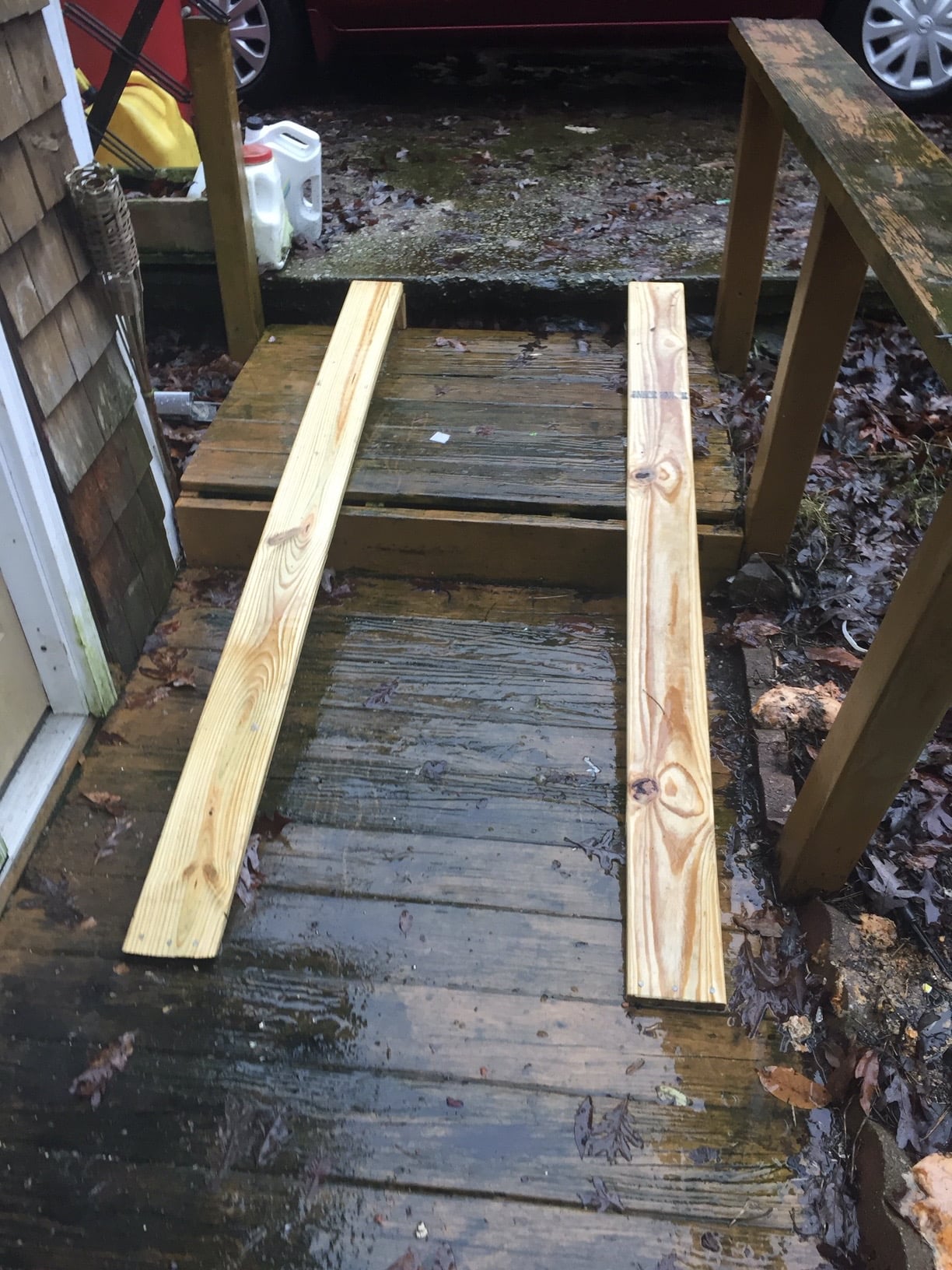 There are a variety of reasons that people look for quick fixes and assistance from local handymen for simple improvements to their home. While this may work just fine for simpler maintenance, it is not recommended to take this approach to home wheelchair ramp installation. This is because the requirements and guidelines that ensure a ramp is safe and accessible necessitates the work of a professional installer that can avoid the common pitfalls of home-built ramps. Here, National Ramp discusses the benefits of professional installation as well as the issues associated with non-professional designs.
What Are the Benefits of Professional Wheelchair Ramp Installation?
Professional wheelchair ramps provide wheelchair users with the freedom to easily move inside and outside of their homes. As with any fixture that will see consistent usage, it is crucial that wheelchair ramps are constructed and installed by a professional because they are trained to install safe and effective ramps. When reviewing the importance of professional wheelchair ramp installation, it helps to examine the benefits of hiring a professional with the expertise and insight required to install a working finished product.
Safety
One of the biggest benefits of professional wheelchair ramp installation is that you can trust that they were created in adherence to the special measurements and guidelines established by the ADA. For example, all homes and apartments are designed differently, and a non-professional may have issues creating a ramp that functions properly. Professionals have experience with measurements and designs that can make installing ramps that is the correct size and fit a simple feat. They also give the option of either a wooden, steel, or aluminum ramp, all with the traction necessary to keep the ramps safe.
Cost-Effective Pricing
Many wheelchair users believe that professional installation of a modular wooden, steel, or aluminum ramp is unaffordable, and this thought inspires them to search for alternative options. This is not the case, however, as professional installation is very affordable for most people. Organizations, National Ramp included, have financing options that can assist with the professional installation of a home wheelchair ramp. People that are concerned about their ability to pay for a ramp can reach out to the programs that are operating within their state for more information on their financing options.
Trusted Service
Professional wheelchair ramp installers pride themselves on their ability to provide safe and effective ramps for wheelchair users. Wheelchair users should feel confident using their ramp on a daily basis- and this is certainly easier when a ramp is well designed and installed in adherence to safety guidelines. Many people that need a home wheelchair ramp choose professional installation services because they know that, should they have any issues, a trusted professional can assist. This is not always possible with a local handyman that may not be properly trained on the design and function of a ramp.
Potential Issues with a Local Handyman's Work for Wheelchair Ramps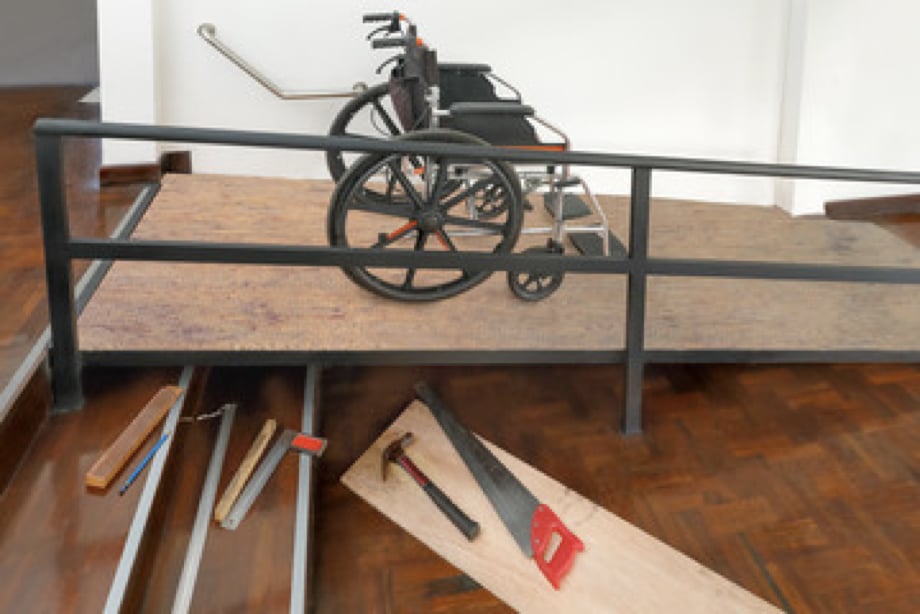 Ramps that were not installed by a professional be extremely dangerous for a variety of reasons. When National Ramp evaluates what makes these ramps dangerous for wheelchair users, multiple factors influence the safety of the finished product.
Slick or Slippery Materials
Local handymen and DIY enthusiasts commonly use easy to find materials to construct wheelchair ramps. This is a stark contrast to the option of a steel ramp, aluminum ramp, or pressure treated wood deck that a professional installer can provide. Unfortunately, plywood or flat metal surfaces that do not have any traction are commonly used for homemade ramps and can be extremely dangerous for wheelchair users. This is because there is nothing on the surface that works to slow a wheelchair down. Ramps that are made from slick or slippery materials can be particularly dangerous during changes in the weather. For example, rain can make ramps extremely slick, as can ice and snow.
Potential to Not Finish the Job
In recent news, an elderly woman in Mississippi told sources that she paid a local handyman nearly $13,000 to make repairs that included building a home wheelchair ramp. With a signed contract but no copy of her own to back up her claims, authorities have since stated that the fight to get her money back may be an uphill battle. Local handymen can be an attractive option for those that wish to save some money on a wheelchair ramp installation, but there are a few potential pitfalls with the process. For example, it can be difficult for some to verify that the individual is licensed and trained to safely install a ramp. There can also be issues with finishing a job that would not be the case if the consumer, instead, went with a reputable company. Ramps are essential for wheelchair users, and they should be both safe and complete.
Lack of Adherence to Safety Guidelines
Many are surprised to learn the number of factors that impact the safety of a wheelchair ramp- and most handymen are not fully trained on the ins and outs of wheelchair ramp safety. In addition to not choosing the right materials for the jobs, there are a variety of installation issues that can arise when the installer is not a professional. For example, a ramp constructed by a handyman may be too steep, too narrow, or even lack handrails. This can present an issue because guidelines exist for a reason, and lack of adherence to them can create an extremely unsafe ramp
.