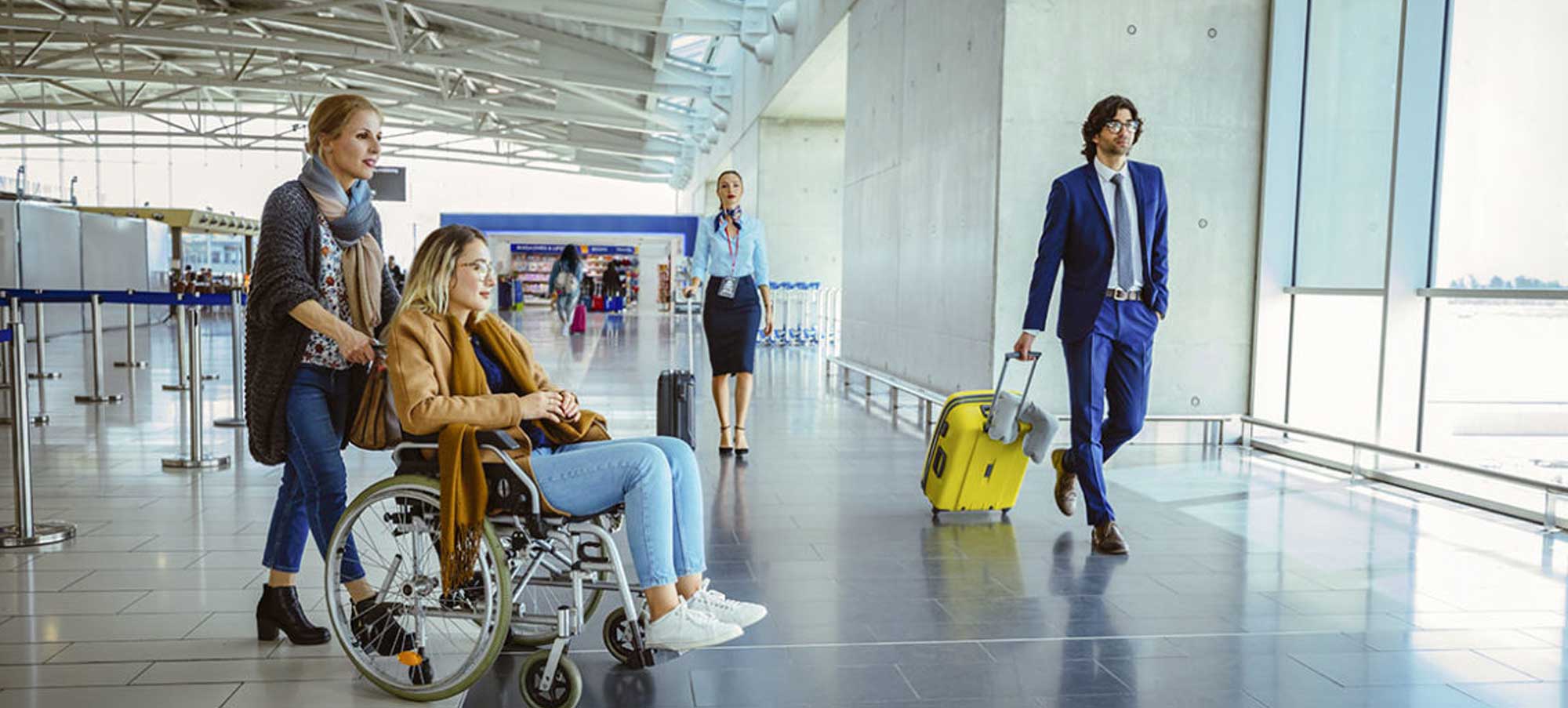 Once the weather heats up, so do travel plans! Traveling in a wheelchair may provide more challenges, but accessible travel is becoming more customary, and accommodations are more readily available for wheelchair passengers and their caretakers. Here are a few tips to help make for smooth travels:
Get help and support in the early planning stages

Unsure of where to start looking for accessible hotels? Need advice on the most wheelchair-friendly foreign locations? Seek out a travel agent specializing or otherwise experienced in accessible travel. They'll be able to recommend the locales and tours offering the most options and accommodations.
Alternately, friends and disability groups can be a great resource for "been there, done that" advice.

Give advanced notice

Once you book your transportation and/or hotel, be sure to call the providers so they are aware of your needs and can make the appropriate accommodations for you.
Verify that your lodging is accessible to your needs. ADA (Americans with Disabilities Act) guidelines apply to commercial properties in the US only, so lodging found via home-sharing websites or in foreign countries may not meet your needs; including doorway width, having a wheelchair ramp or level entrance, and accessible bathrooms.
Reconfirm your travel plans 24-48 in advance, and make sure to reiterate if you'll need assistance.

Take your time

Give yourself extra time to get through airport security, for a layover or to board any public transportation.

Getting Around

Google Maps has added a map function to show wheelchair-accessible public transportation routes in six major cities, including New York and Boston, with more on the way. If you are not traveling to one of those locations, you can perform internet searches for "(name of the city) wheelchair travel" to get guides from bloggers, local newspapers or travel bureaus.
Scope out your interest points beforehand using "street view" maps, to help plot out where wheelchair ramps and elevators are located.

Tune up before you go

If you use an electric wheelchair or scooter, have your local repair shop check your mobility device to help prevent mechanical issues that would force emergency repairs. Research repair shops at your destination so that in the event of an emergency or accident, you're not frantically searching for assistance.
If you have pneumatic tires, save space in your luggage for a small repair kit.
If you're traveling overseas, talk to your repair shop about the voltage at your destination so you can have the proper chargers or adapters.
More and more cities and tourist destinations are opening up to travelers with impairments, mobility or otherwise. Your trip can be smooth sailing with some extra pre-planning.
For those who have already traveled in a wheelchair, what other advice would you give to those new to the process?