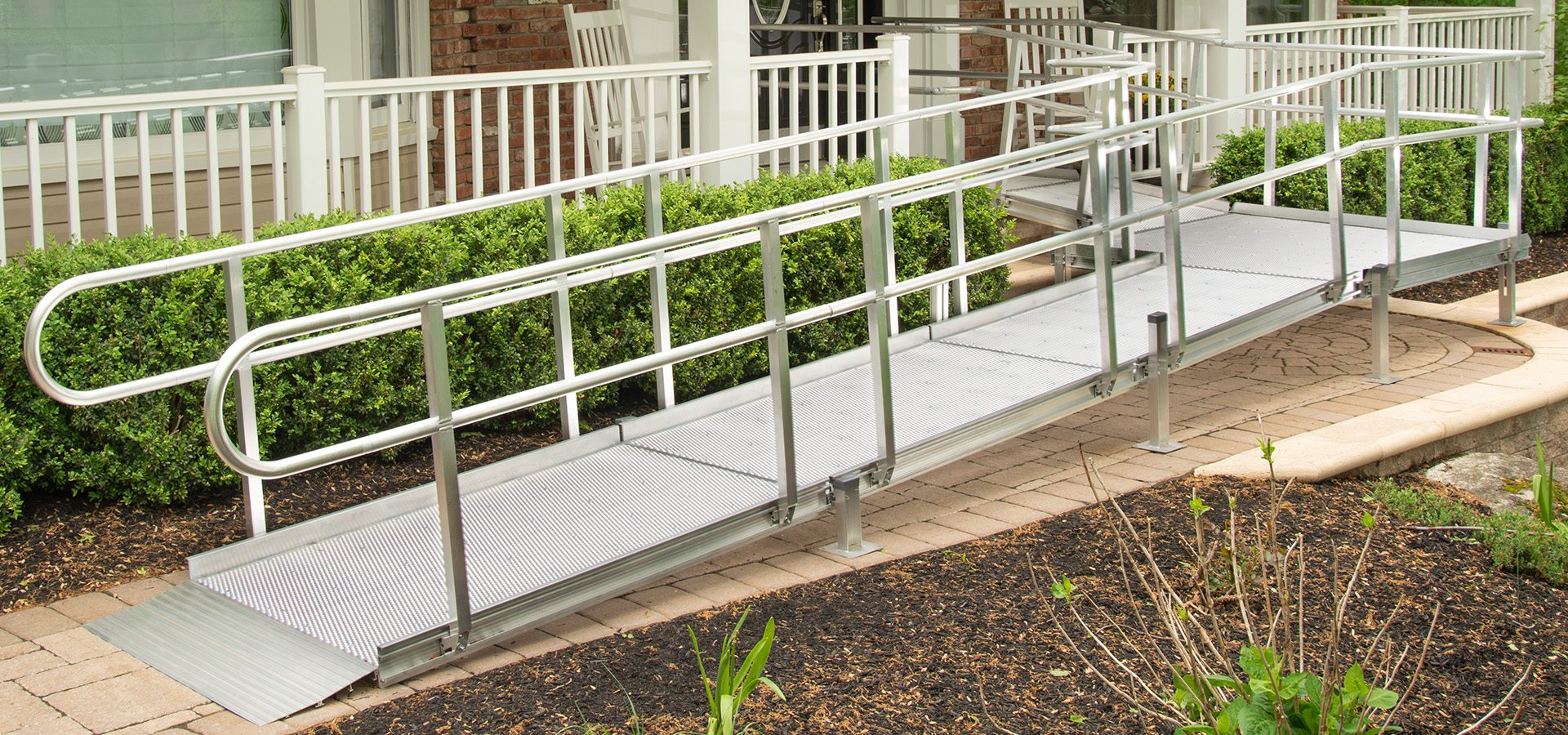 While seniors are targeted with ads for many non-tested dietary supplements claiming to add years to their lives, there is a less conventional prevention tool that could make a huge impact on older adults – a handicap ramp.
"But I'm not in a wheelchair, or any mobility device," you might be thinking. While popular thought is that ramps are just for people who can't otherwise use stairs, that thinking should change.
According to the National Council on Aging, falls are the leading cause of fatal and non-fatal injuries for older Americans. A fall can happen to anyone at any time, and the effects can be devastating and even fatal.
If you have stairs leading to your home, you can be susceptible to a fall even if otherwise in good health.
A change in medication that can cause side effects such as dizziness or vertigo
Carrying shopping bags in poor weather
Deteriorating stairs or handrails
A squirmy grandchild or leashed animal darting away
When it comes to the long-term effects of falls, an ounce of prevention is worth a pound of cure.
According to the US Centers for Disease Control and Prevention, senior falls result in over 2.8 million injuries treated in emergency departments annually, at the cost of about $50 billion on non-fatal fall injuries.
A survivable but damaging fall can result in months of rehabilitation, loss of wages for those still working and permanent changes to mobility. Seniors are often well-informed of the very real risk of heart disease or diabetes but fall prevention should be at the top of mind for all seniors and those who care for them.
A National Ramp manufactured, safely installed ramp with handrails is an investment that can pay dividends in both the quality and length of your life.
There are also simple changes that can be made inside the home to reduce the chance of falls, including:
Installing threshold ramps for patio or porch access, or interior steps below 6" high.
Removing or firmly securing all area and throw rugs.
Increasing light throughout the home.
Upgrading to smart devices (including thermostats, lighting, security systems) that can be monitored and controlled through a phone or tablet.
Installing grab bars in bathrooms.
Contact National Ramp today at 877-884-7267 to talk with a Freedom Now specialist about an investment in your longevity!